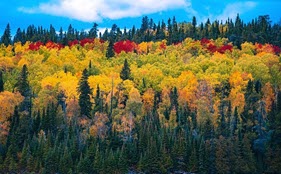 Way back in early September, a time long long ago, tech-related ETFs were leading the market and recording new highs. The Software ETF (IGV), Cloud Computing ETF (SKYY), Cyber Security ETF (HACK), Internet ETF (FDN) and Semiconductor ETF (SOXX), among others, were up 75 plus percent from late March to early September.
These ETFs then stalled for two months and underperformed the market. Chartists focused on short-term relative performance might have missed the bullish continuation patterns shaping up. After all, ETFs and stocks are entitled to a rest after big moves. Moreover, consolidations within uptrends are bullish continuation patterns. These represent the pause that refreshes.
The challenge for 2021: let's try to see more forest and fewer trees. I would even be so bold as to put forth a chartist challenge: filter out short-term noise, focus more on the structure of the price movements and obey the trend. At the end of the day, price action is the single most important factor. Everything else, and I do mean everything, is secondary, and largely noise. This goes for indicator divergences, short-term relative performance discrepancies, volume, sentiment and seasonal patterns.
The Software ETF (IGV) provides a great case in point. First and foremost, ETFs that recorded new 52-week highs in 2020 are stronger than ETFs that did not. Second, IGV formed a classic bullish continuation pattern as it stalled from early September to early November. Chartists focused on short-term bearish divergences, underperformance and heavy downside volume might have been distracted with what was happening on the price chart!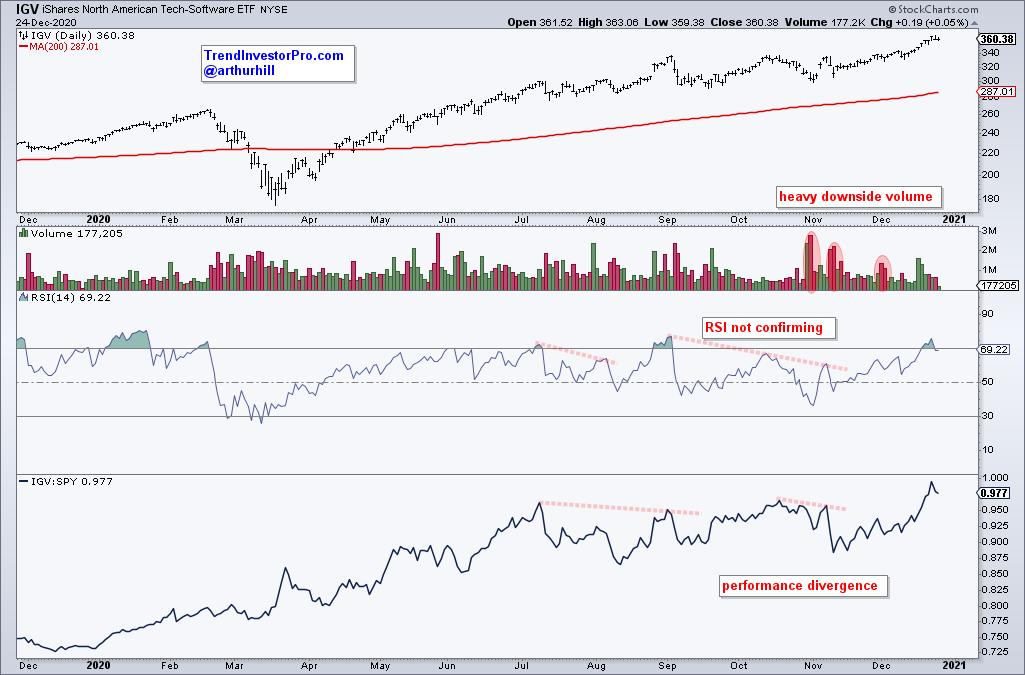 The next chart shows IGV with an Ascending Triangle, a classic bullish continuation pattern. After hitting a new high, IGV stalled with resistance in the 340 area (upper line) and this shows over head supply. The rising lower line shows demand coming in at higher lows and this represents accumulation. IGV confirmed the pattern as demand overpowered supply with a breakout in early December. With another string of new highs, the old leader is once again the new leader.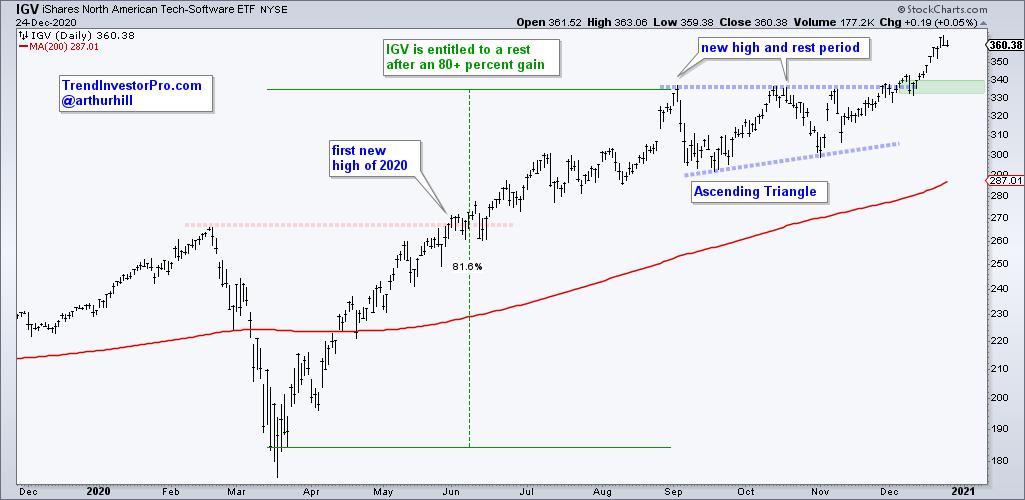 Looking for the new leaders? The Nasdaq 100 Next Gen ETF (QQQJ), a relatively new ETF, represents 100 stocks positioned to make the jump to the Nasdaq 100 ETF (QQQ). Stocks in QQQJ are typically in cutting-edge businesses with high growth rates. I created a 200-stock ChartList at TrendInvestorPro with the 100 stocks from QQQJ and the 100 stocks from QQQ. These are organized by sector and include industry group notes. This list is available to TrendInvestorPro subscribers. Click here for next generation analysis!
-------------------------------------------------