Next week, in a speech to Congress, Biden is likely to detail the tax plan he outlined during his campaign. Reports suggest that the capital-gains tax rate on people earning more than $1 million a year would increase from 20% to 39.6%. That would be the highest tax rate on investment gains since the 1920s, with the expected tax increases going to pay for proposed education and antipoverty programs.
At first glance, higher tax rates for capital gains may appear a bad thing for stocks. However, historical precedence doesn't bear this out, as the past two tax increases, in 1987 and 2013, were followed by a strong market for the following 6 months.
DAILY CHART OF S&P 500 JANUARY 2013 - JANUARY 2014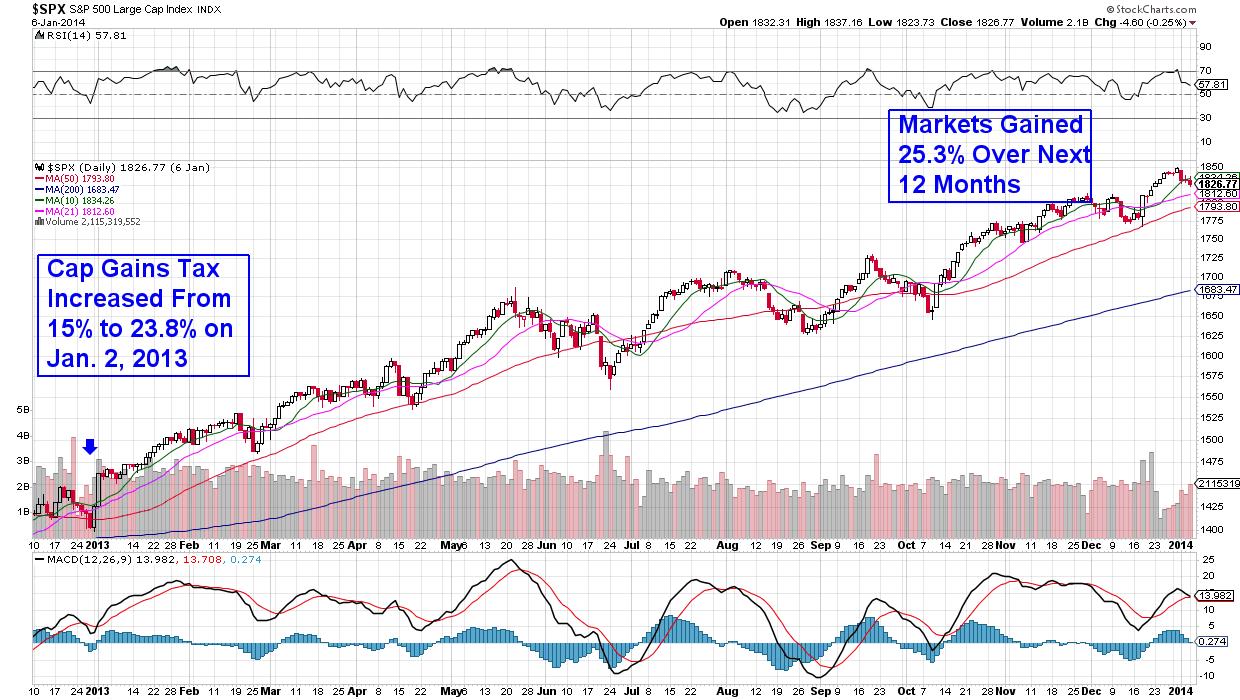 Similarly, the economy was healthy both those years, with an accommodating Federal Reserve as well as fiscal stimulus giving an edge to current economic conditions. Should we get a tax rate increase this year, analysts expect some selling towards the end of 2021, but overall, it's anticipated that the markets – which have already been forewarned of a tax hike – will be able to digest the news.
That's great news for subscribers of my MEM Edge Report, as, this weekend, I'll be revealing a stealth rotation that's taking place in the markets and the best stocks to take advantage of it.
If you'd like to receive this report on Sunday, take a 4-week trial of my MEM Edge Report for a nominal fee. Three of the top 10 Dow stocks as well as 3 of the top Nasdaq performers from today are on this report's Suggested Holdings List. Use this link here to view an example report!
Warmly,
Mary Ellen McGonagle