The S&P 500 is reporting the highest year-over-year earnings growth since the markets were emerging from the '08-'09 recession. In fact, over 85% of corporations are reporting first quarter results that are well above their estimates.
The chart below shows the percent of companies reporting earnings above their estimates by sector and, as you'll see, Financials, Technology and Energy are posting the strongest numbers.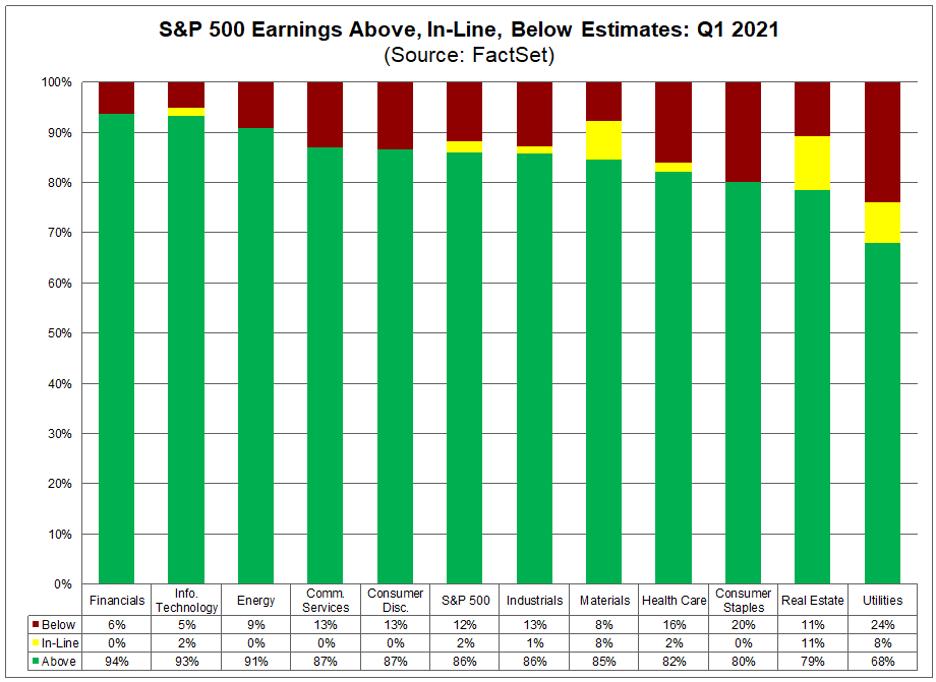 Strong earnings results are one of the main ingredients in stocks that go on to far outpace the broader markets.
The second characteristic of a big winner is that it breaks out of a base on volume following the release of those strong year-over-year earnings. Below is a breakout stock from this week that also shows several secondary indications that you're in a name that's heading higher.
Oil and Gas producer Devon Energy (DVN) reported 1st quarter earnings late Wednesday that were 650% above last year's numbers. In addition, earnings were 37% above estimates.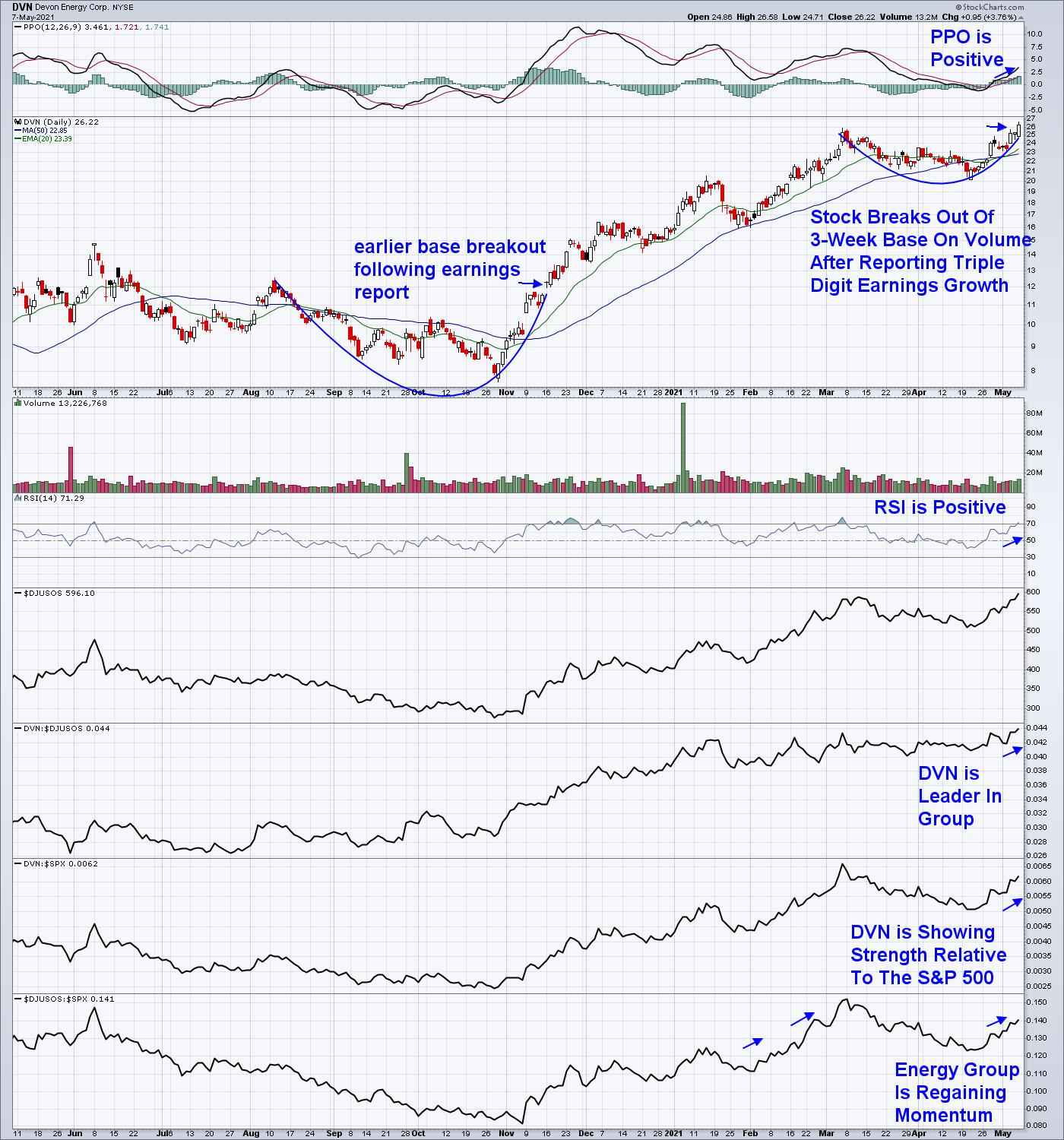 Subscribers to my MEM Edge Report were first alerted to Devon Energy (DVN) last November after the company released strong earnings that helped the stock reverse a lengthy downtrend. Similar to last week, DVN broke out of a base on above-average volume. The stock has gained 87% since we added it to our Buy List on November 16th.
High volume on your base breakout is a strong indication that your stock is likely to trade higher. This pickup in volume indicates that institutions want in, providing confidence that the breakout will take hold and turn into an uptrend.
Other characteristics highlighted above are a positive PPI and MACD, which indicate positive momentum and price action. This is along with the fact that your stock is in a strong industry group, which is shown in the bottom part of the chart above. In fact, industry group affiliation accounts for almost 50% of a stock's price movement, so you'll certainly want to make sure your stock is in a strong group.
If you'd like to be alerted to similar stocks, be sure and trial my bi-weekly MEM Edge Report for a nominal fee. Last week, several stocks from our select Suggested Holdings List bullishly had base breakouts following strong earnings. Sign up now to receive Sunday's report, which also includes in-depth market and sector analysis not found anywhere else.
Warmly,
Mary Ellen McGonagle, MEM Investment Research