I fired through some scans this morning and only one Gold name popped up. Then, after I altered my scan criteria slightly, a plethora of nice setups showed up. In a few weeks, StockCharts will have some new shows regarding scanning. Scanning alerts you to names you might not be watching; it is truly the gem for investing technically.
Here is Barrick Gold (GOLD). I like the price bull flagging at $24. A push to $25 puts it at 6-month highs and highs for 2021; it would also pop above the 200-DMA. The SCTR is lifting off the bottom. That is one of my favorite setups, especially in the commodity-related trades.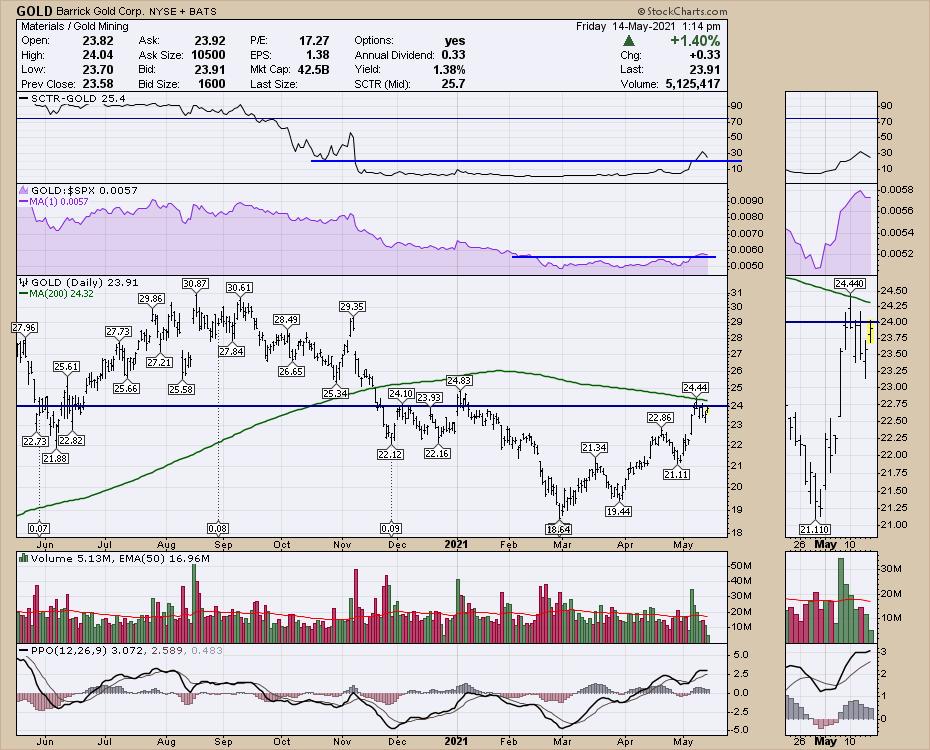 Hecla Mining (HL) is an even stronger setup. Other than the February spike, this chart is at the highs.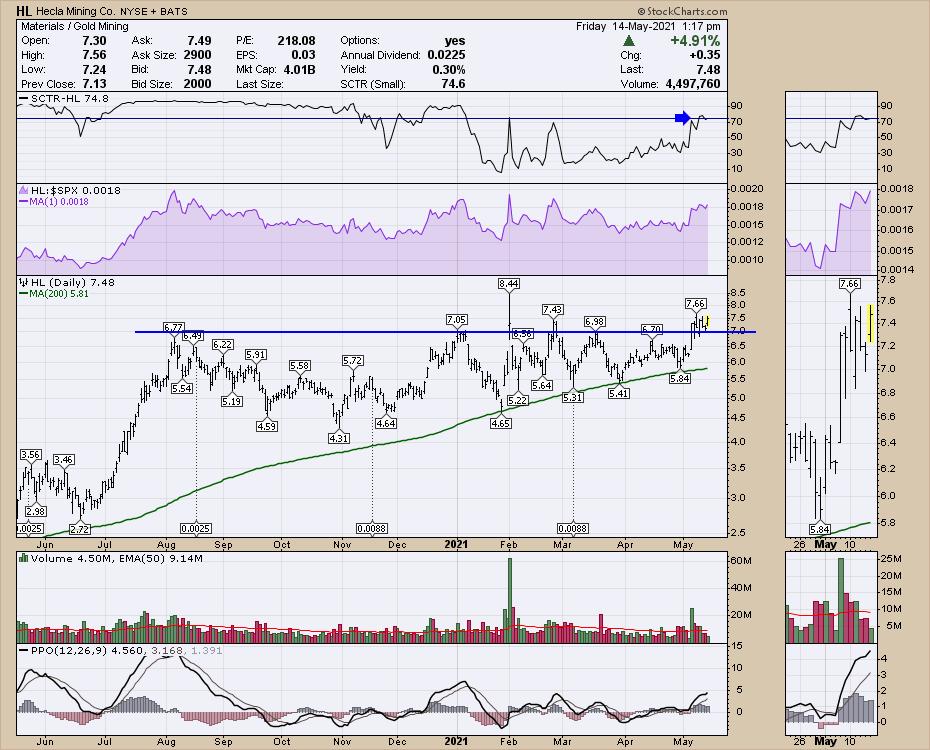 I was buying Gold names on Friday. This Newmont (NEM) mining chart was one of them. Normally, I buy after I publish an article, but I wasn't planning on writing about Gold stocks for the ChartWatchers article today!
Relative strength is at new 3-month highs and the SCTR is popping above 25. Price is very close to taking out August 2020 highs, and the PPO (momentum) is at the highest level since the August peak.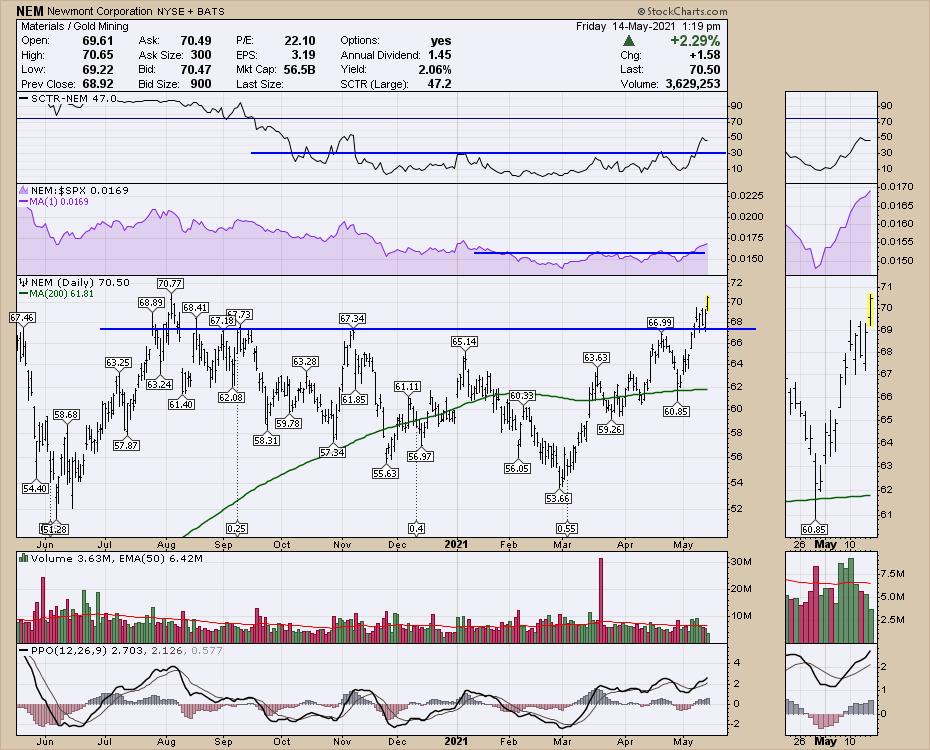 If you like to trade around commodities, you might enjoy my newsletter more than some that are not focused on them. You can find a sale price at GregSchnell.com/Explore.