The volatility we've seen in the market of late can be linked to some recent reports showing that inflationary concerns are becoming problematic. More specifically, the Labor Department reported that CPI rose by 0.8%, while the rate of inflation over the past year climbed 4.2% in April, the highest level since 2008. And, even though the market recovered some from the market selloff earlier in the week, large cap tech stocks continue to lag.
One of the harder-hit sectors has been semiconductors, which, up until late last week, had been taking a pounding. In fact, if you look at the chart below on the SMH, you will see that the 20-day moving average crossed below the 50-day for the second time in the past three months. It is now at an 8-month relative low to the S&P 500.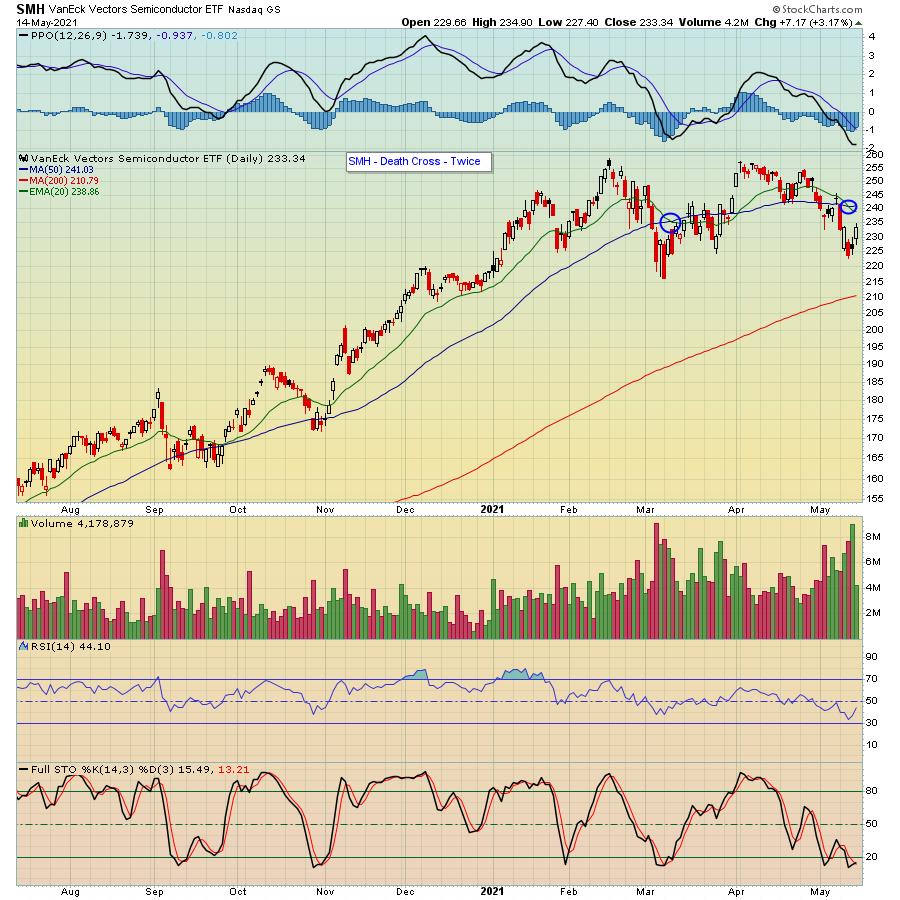 We're also seeing previous market leaders, like TSLA, struggling to advance, in spite of the significant pullback since its peak in late January. The stock is now battling to remain above its 200-day moving average, a level last visited in March of last year when the pandemic was just moving into high gear.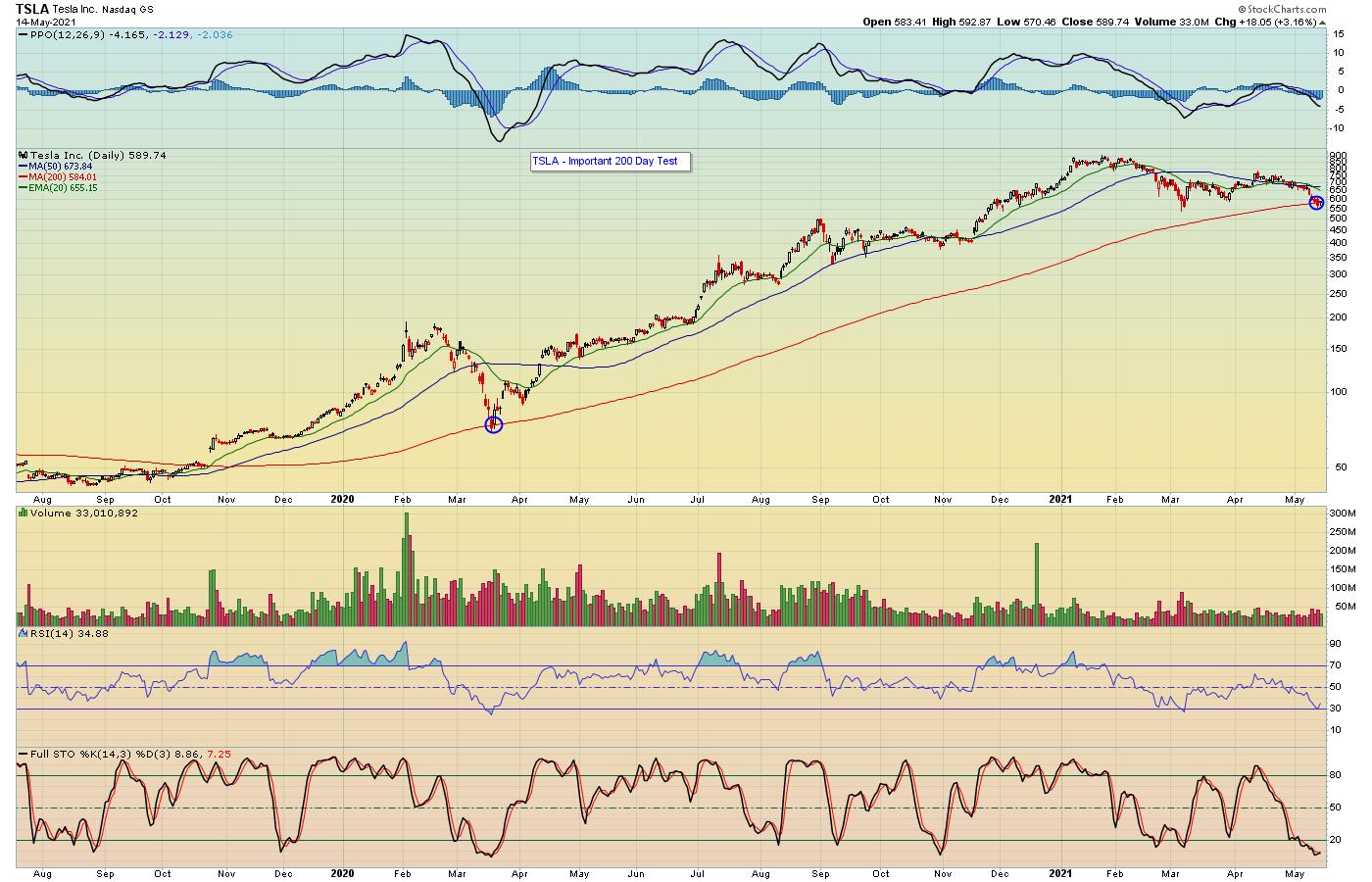 Of course, it is possible TSLA will hold the line at this critical support level, but, if it doesn't, the stock could deteriorate further.
TSLA certainly isn't the only stock struggling at a key support level. There are many large-cap tech stocks in the same position. So, in some ways, the tech sector is at a "do-or-die" moment in the near term.
Given the weakness in tech stocks, where might investors turn to over the summer months? It's an extremely important and timely question and one that our Chief Market Strategist Tom Bowley will be addressing with our members during the upcoming "Top 10 Stock Picks" webinar this Wednesday, May 19. During this event Tom will be focusing on leading stocks in leading industry groups as he unveils his Top 10 Stock Picks in our 4 portfolios (40 stocks in all). This is one of our most popular quarterly events and, if you would like to learn more on how you can participate, just click here.
Rising inflation, increasing volatility and ongoing sector rotation has made it more difficult to navigate today's market. So make sure you focus on those sectors and stocks that are likely to benefit the most in these changing times.
At your service,
John Hopkins
EarningsBeats.com