The Reddit crowd was at it again this past week as they mounted a full-out assault on short sellers, with some stocks making meteoric rises. The biggest example was AMC Entertainment (AMC), which tripled - repeat; tripled - over a one week period, rising from just over $12 to almost $37 at its high in the span of five days.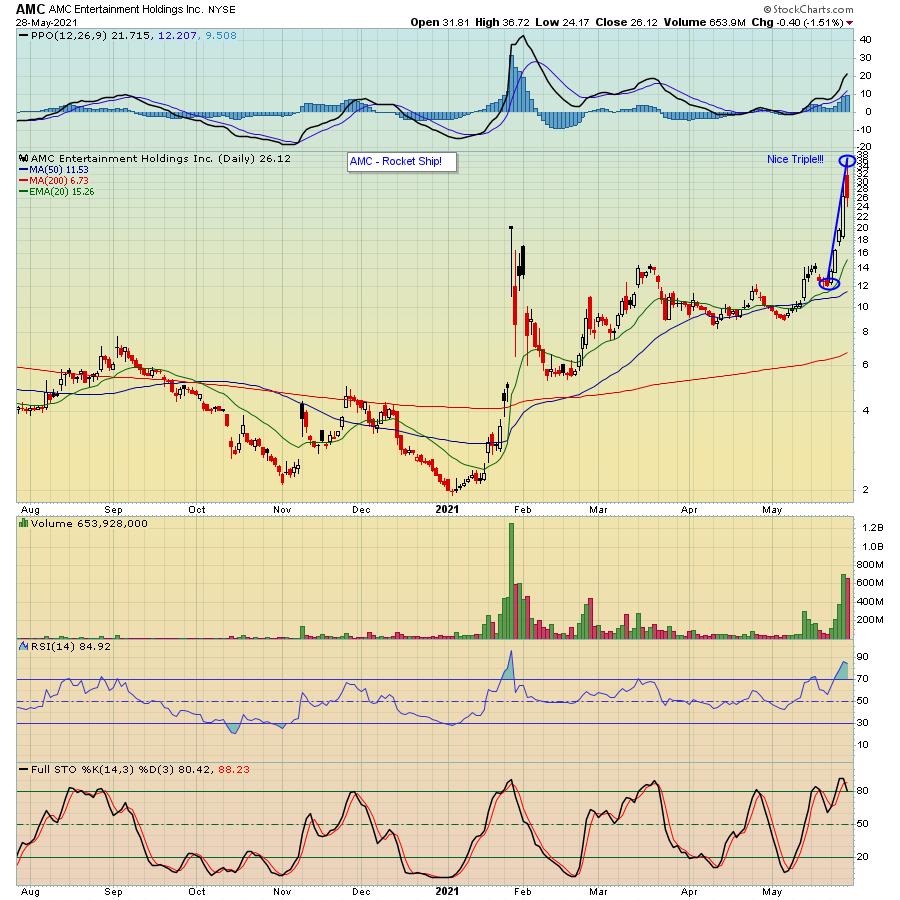 What stands out when looking at the chart above - even though the frenzy cooled off a bit by week's end - is the massive volume that poured into the stock. It didn't quite match the volume back in early January when it originally blasted off, but it was certainly enough to inflict some serious financial pain on those who were short the stock.
While the move in AMC has been stunning, there have been other stocks that made huge moves to the upside this past week. In fact, earlier this past week, our Chief Market Strategist Tom Bowley provided our members with a list of potential short candidates that he felt could make a significant move to the upside, which included AMC, BYND and KOSS, all of whom made substantial moves during the week to the upside as predicted.
This recent spurt of short covering reminded me of our own Short Squeeze ChartList at EarningsBeats.com, which we developed late last year and provided to our members. In order to get on the list, a company's stock had to have short float of at least 20%. One of the stocks on our original list? GME, which at the time was trading under $10 a share. And of course, as you can see in the chart below, the rest was history.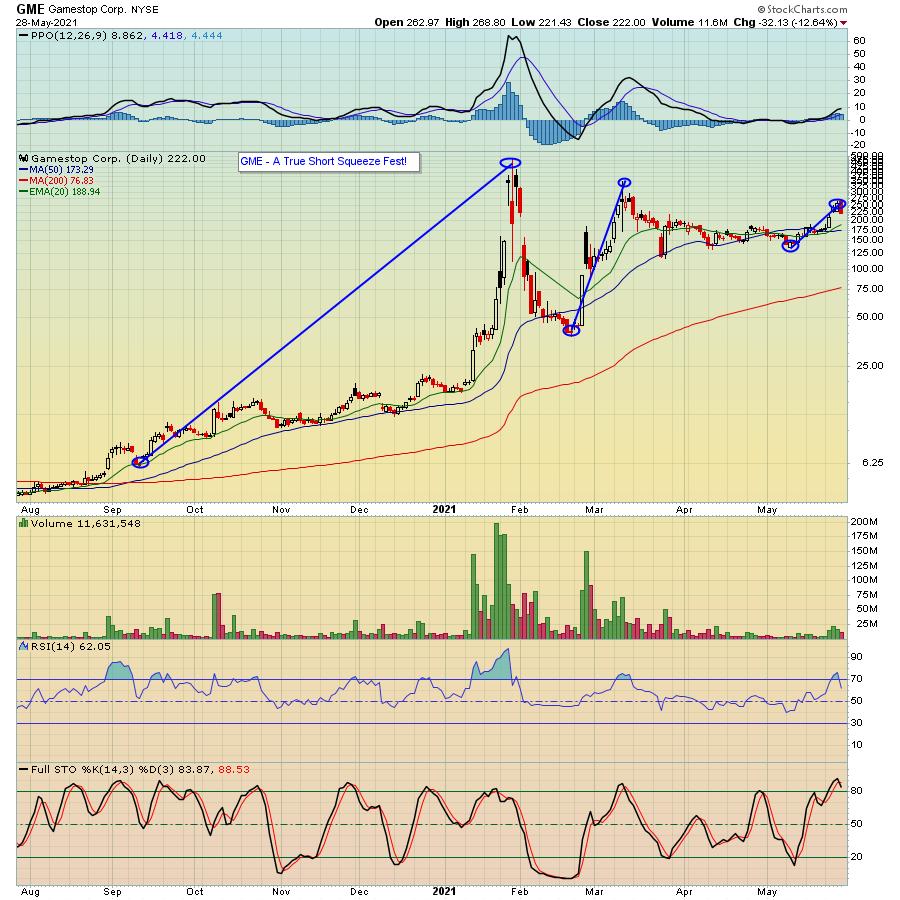 In fact, Tom will be updating our Short Squeeze ChartList early next week and, if you would like to see which stocks are on the list, just click here to sign up for our FREE EarningsBeats Digest newsletter and we'll make sure you get a copy of this powerful list as soon as it is complete.
At your service,
John Hopkins
EarningsBeats.com