Tesla (TSLA) reported its earnings last week with the stock getting a nice boost in spite of a steady move higher since its mid May low. In fact, the company notched an all-time high on Friday as it exceeded $900 for the first time.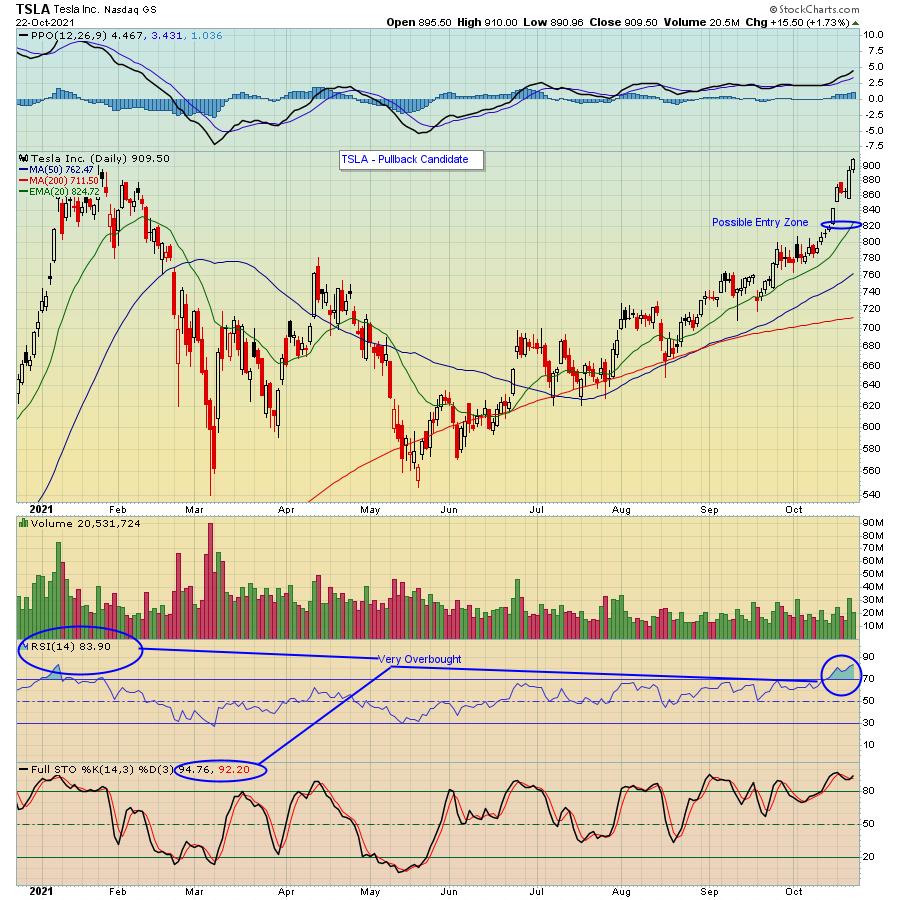 TSLA wasn't the only company to reach a new all-time high last week. Bank of America (BAC) - yes, a bank - also hit a new all-time high this past week following its earnings report.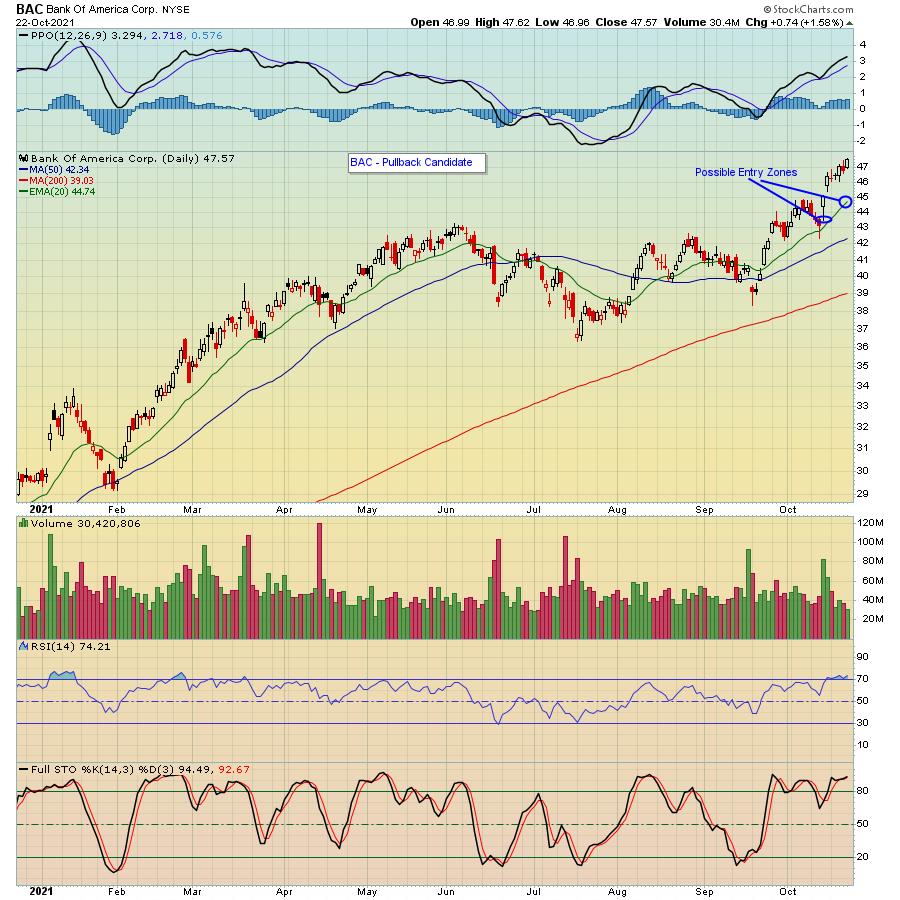 So, what do a car/tech company and an old-line bank have in common? They show that investors continue to be attracted to businesses that beat earnings expectations, no matter the industry. And in both cases, if you happened to be on the sidelines when they reported, there's a good chance you will get another shot at buying stock in both companies at lower levels.
One can argue that both companies are overbought. For example, TSLA has stochastics in the mid 90's and a RSI approaching the mid 80's; it's very stretched as a result of its non-stop journey higher. In the case of BAC, it's climbed higher by almost 25% over the past month, also showing signs of being overbought.
The good news is we're likely to see some profit taking before long that could set up some nice trading opportunities. For example, just a very normal pullback on TSLA to its 20 day moving average would take it back down to the $825 range which is also near price support. In the case of BAC, a pullback to its 20 day or even slightly lower to price support could set up a nice trade.
Believe me, there will be a TON of stocks that look similar to TSLA and BAC over the next few weeks as thousands of companies report their numbers. The key is to be patient; watch how the market reacts to a company's earnings report, let the euphoria wear off then look at getting involved on a pullback to key technical or price support. In fact, we regularly provide our members with a "Strong Earnings ChartList" of companies that have beaten Wall Street consensus estimates as to both revenues and earnings, are liquid and have solid technical charts. This list is particularly useful to those who have a StockCharts.com Extra level or higher membership as you can download the ChartList directly into your account in an interactive format. Powerful! If you would like to get access to the current ChartList that contains 522 companies that meet our criteria, just click here for a FREE trial. You can also sign up for our FREE newsletter, the EarningsBeats Digest, that includes timely and insightful earnings and market related information from our Chief Market Strategist Tom Bowley. Just click here to get started.
At your service,
John Hopkins
EarningsBeats.com