With a relatively good week, there are Country index charts around the world breaking their down trend lines. This global push is important as that makes the US rally more sustainable. The commodities rallied for most of the week. So far they ($CRB) are bouncing off the 40 WMA.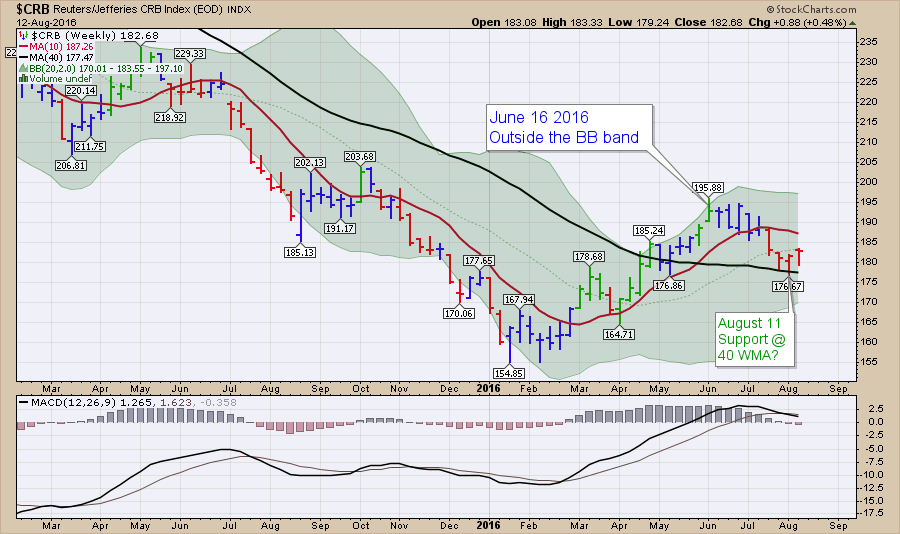 ---
For the webinar, we covered off all of the major commodities and then spent a significant portion of the time on Gold and Gold miners.
Commodities Countdown LIVE! with Greg Schnell - 2016-08-11 17:00 from StockCharts.com on Vimeo.
Webinar // Bullish Percent Indexes - Breadth 0:00 // $CRB and the Commodities 11:00 // XLE, FRAK, CRAK, Oil, Gas 19:00 // NLR, URA 24:00 // $COPPER 26:00 // $GOLD & The Miners 28:00 //
---
The breadth of the move in the market is still very bullish. Here is the Nasdaq Summation Index ($NASI).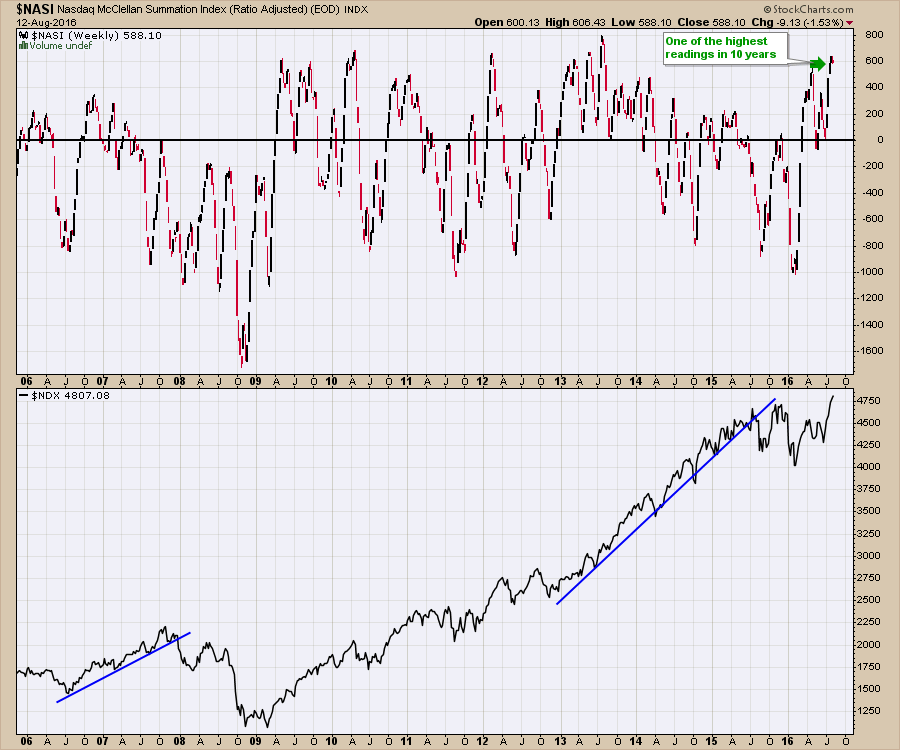 To accompany the $NASI, the $NYSI looks just as strong.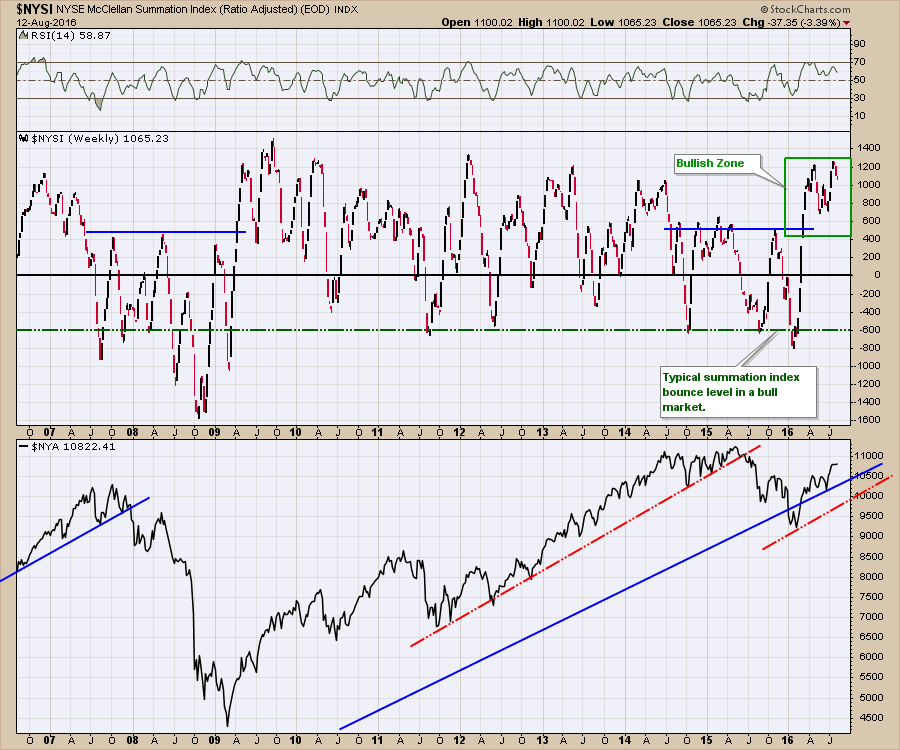 The majority of the webinar focused on $GOLD. Friday's close was bearish after breaking the uptrend.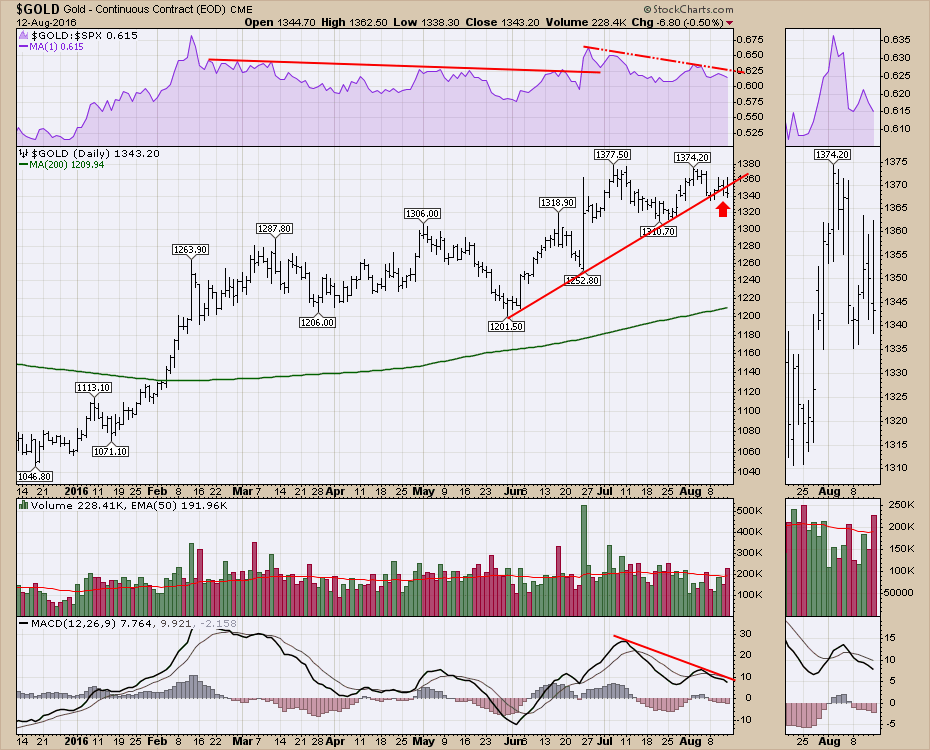 I wrote an important article for Gold watchers. Ever Been Hit By A Gold Brick? I explained some of the concerns with the way the price of the metal is acting. Rather than redo the article here, I would encourage you to click on the link.
I will be hosting a special Webinar with Martin Pring on Tuesday, August 23rd from Martin's office in Florida. We should have the link on the home page up later on in the week.
If you cannot attend live, you can check the webinar archives found here after the event. StockCharts Webinar archives. You can also follow me on twitter @Schnellinvestor and LinkedIn. If you would like to receive more commodity-related articles in your email, please click on the subscribe button below. This blog is focused on Commodities and related trading opportunities.
Good trading,
Greg Schnell, CMT, MFTA