Commodities kicked off a parade of signals this week. After months of beating up buyers, the charts kicked off some significant oversold reversal signals. Going through the charts, a theme of reversals emerged. Crude Oil moved above the 50 day moving average last week. This week it held up there, but the related ETF's started to join the party. Things get real bullish if the $BPENER moves above the 50 day moving average.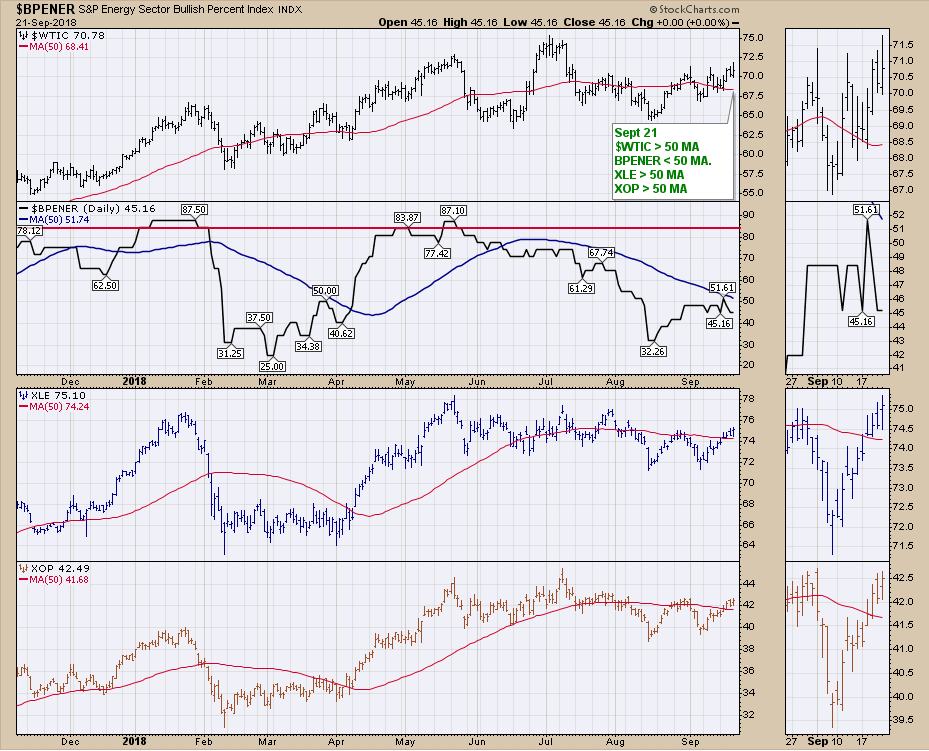 ---
The price of $BRENT crude is also testing a breakout. One unfortunate technical indicator is the PPO has rolled over on Friday's closing price suggesting momentum for the breakout is waning.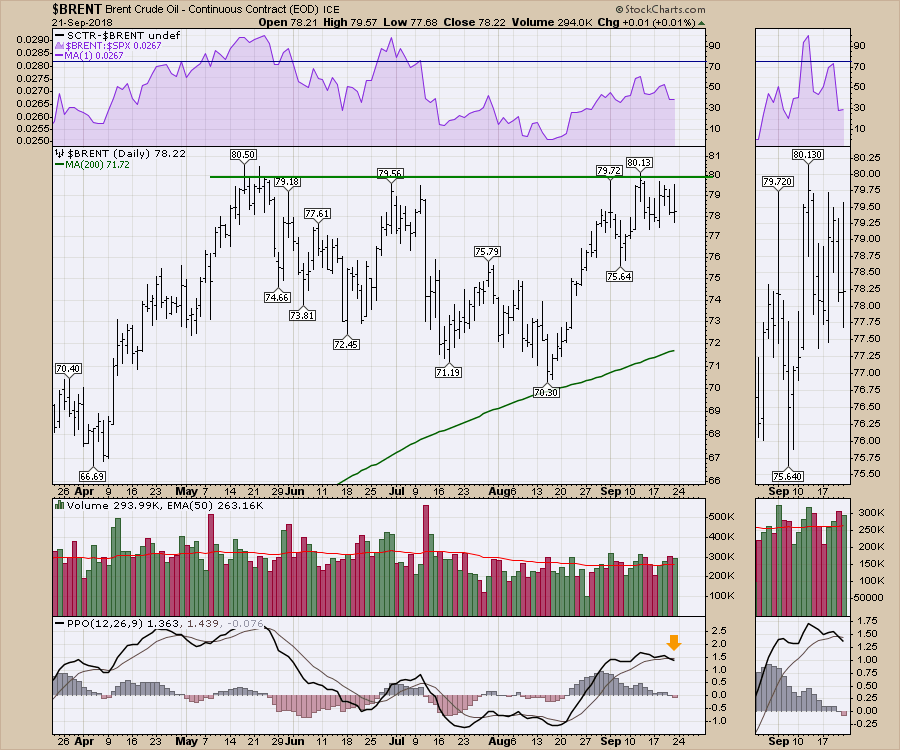 US Crude Oil ($WTIC) looks better. The momentum has not started to rollover at all.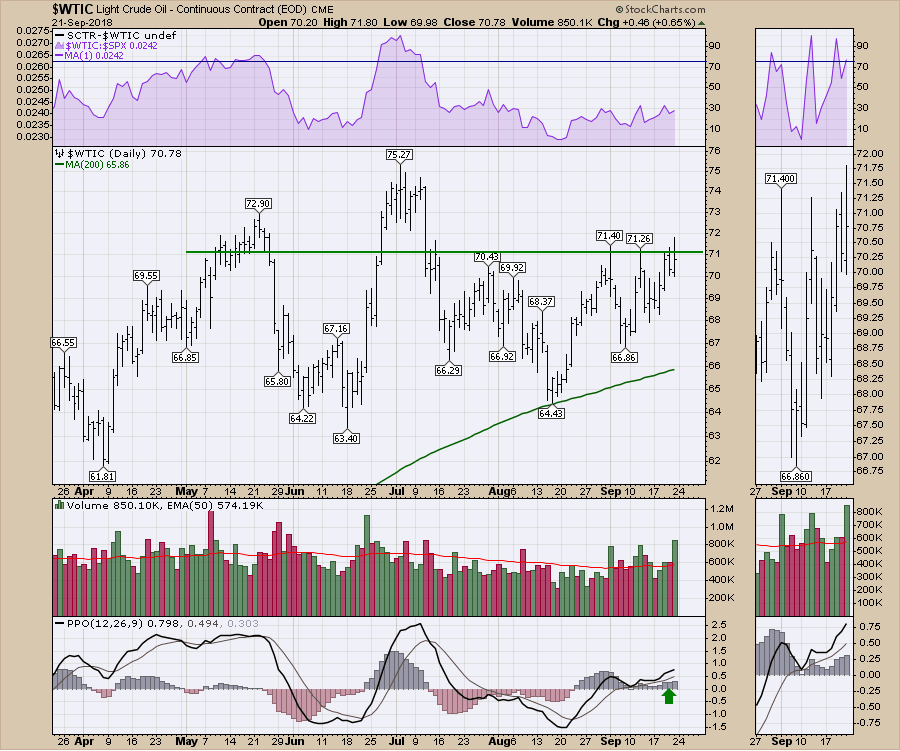 Natural Gas also made a nice move on the week.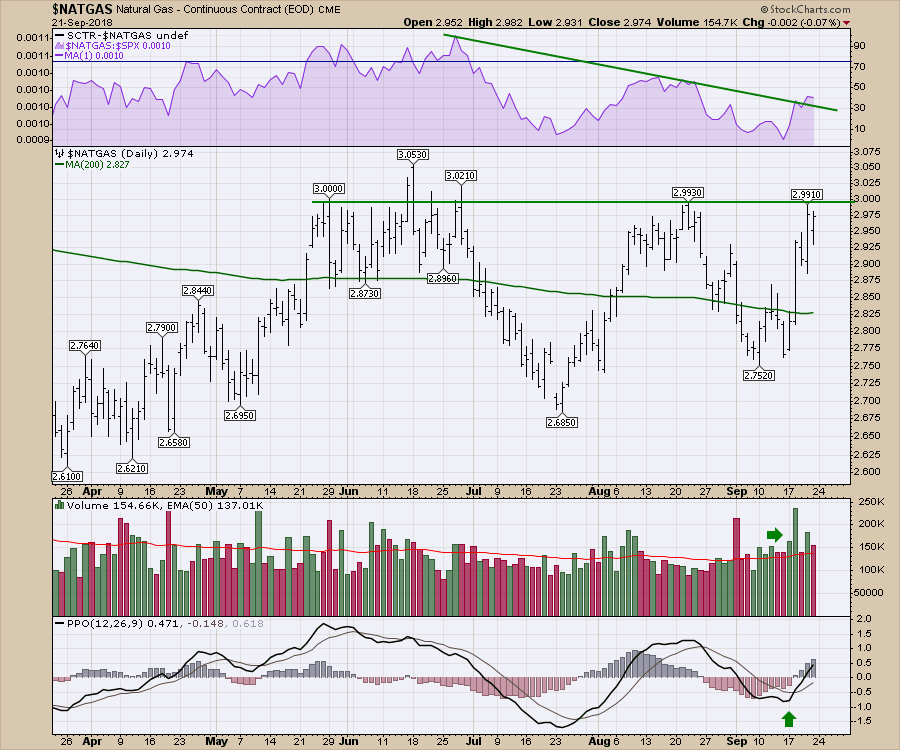 Natural Gas weekly shows why this could be a trend change moment. That makes the last few trading days of September important to watch.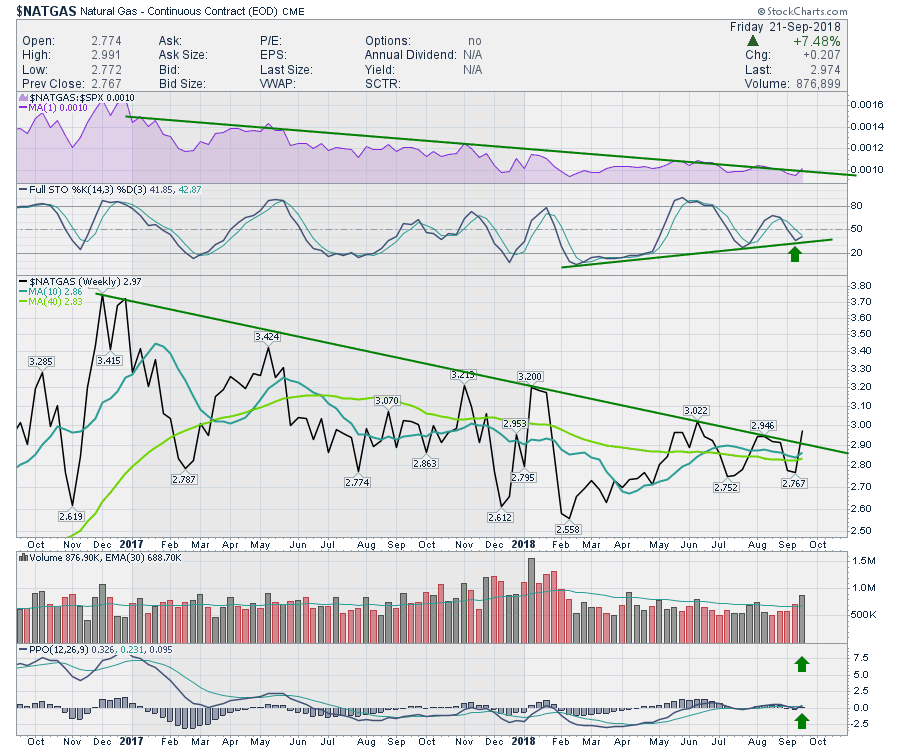 $COPPER is a very important commodity for understanding the larger commodity complex direction. This week it had an absolute bullet move higher.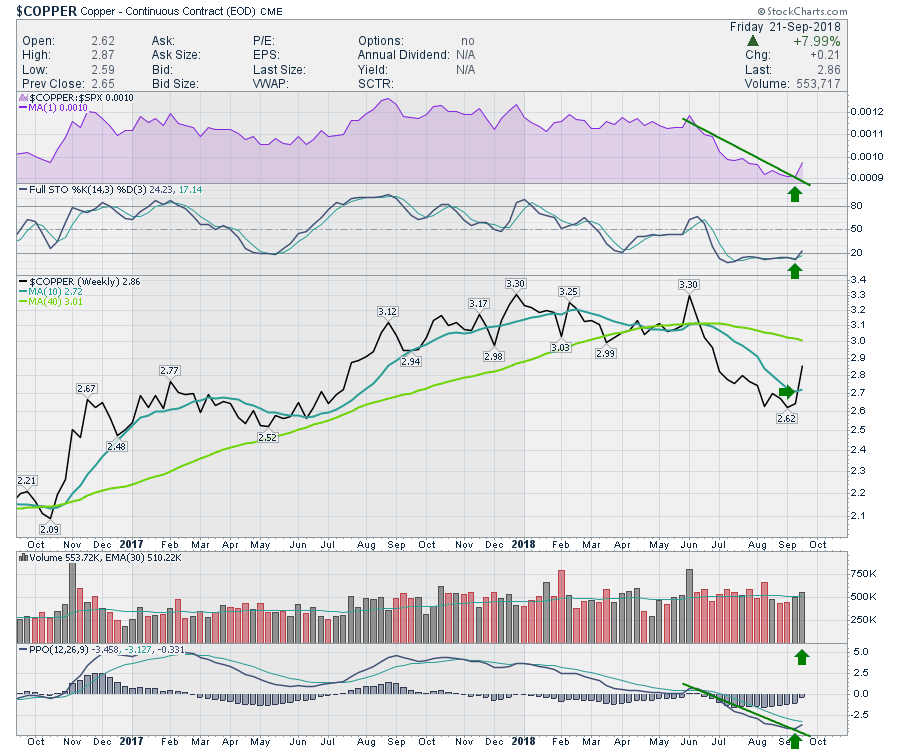 Aluminum held onto the support trend line and moved back above the 10 week moving average. The Full Sto is trying to make a higher low and any turn up here would confirm all the signals.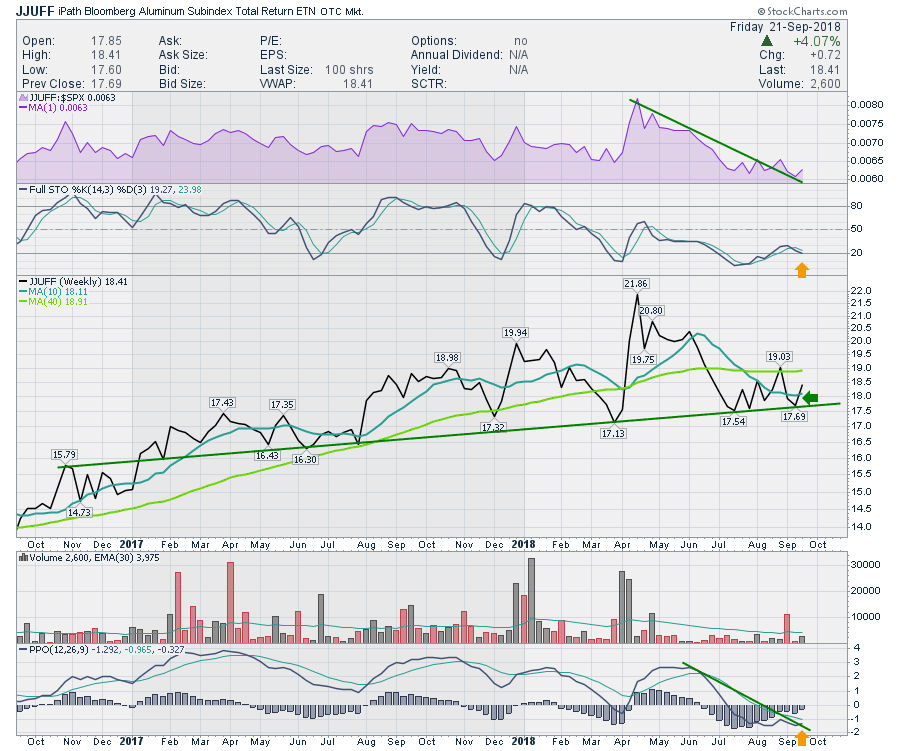 The Coal ETF also broke above the 10 week moving average. All of the signals in all of these charts are in their first week. If there is continuation across the board again, that should attract plenty of attention.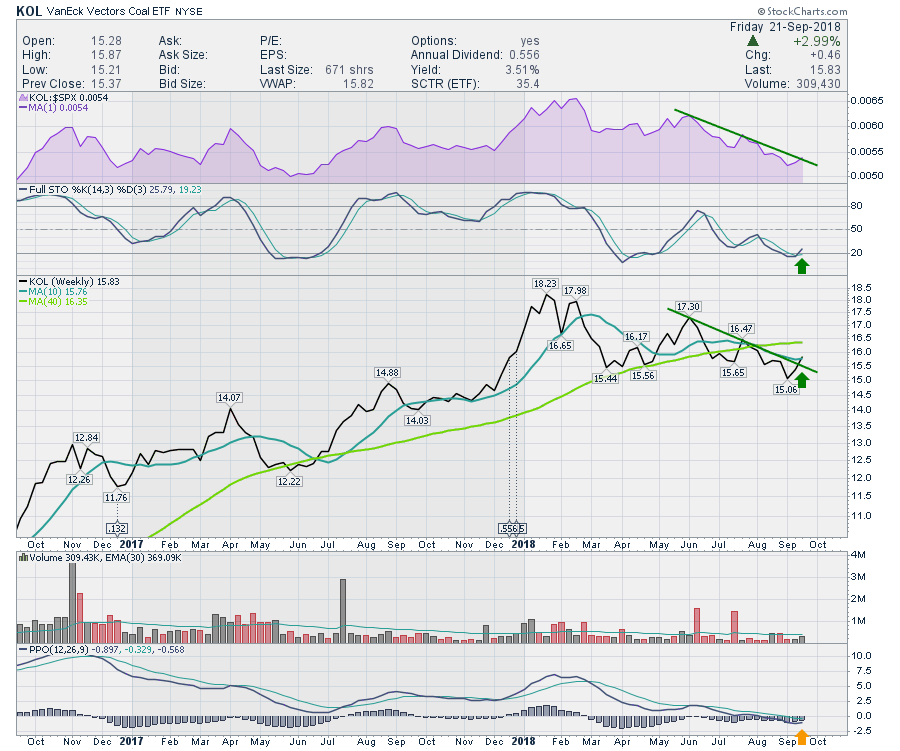 The Steel ETF also turned up above the 10 week moving average.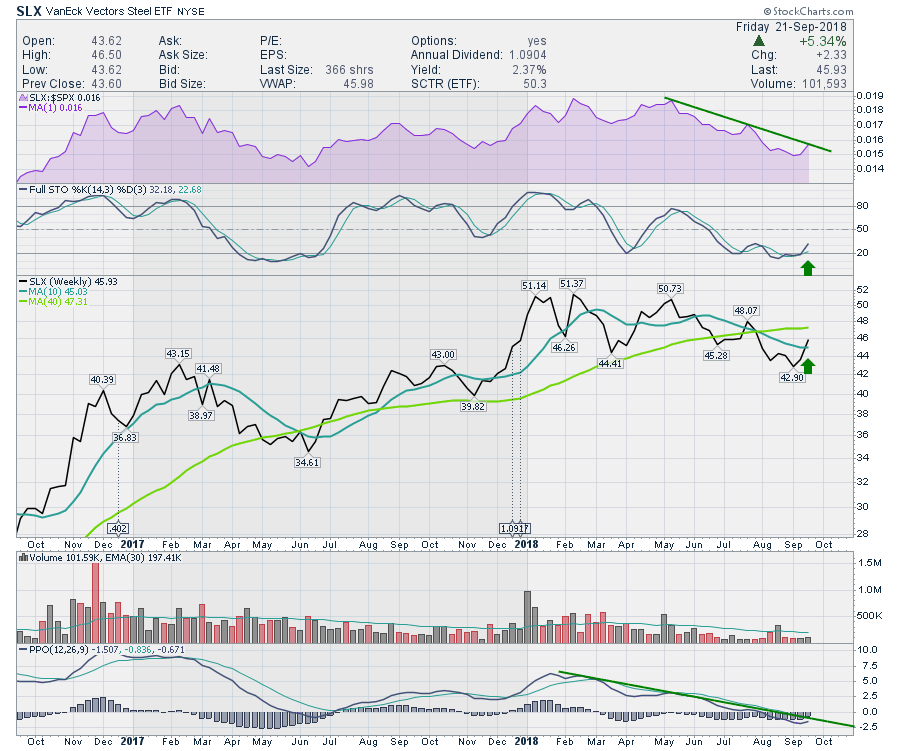 The Lithium ETF also made a nice move higher.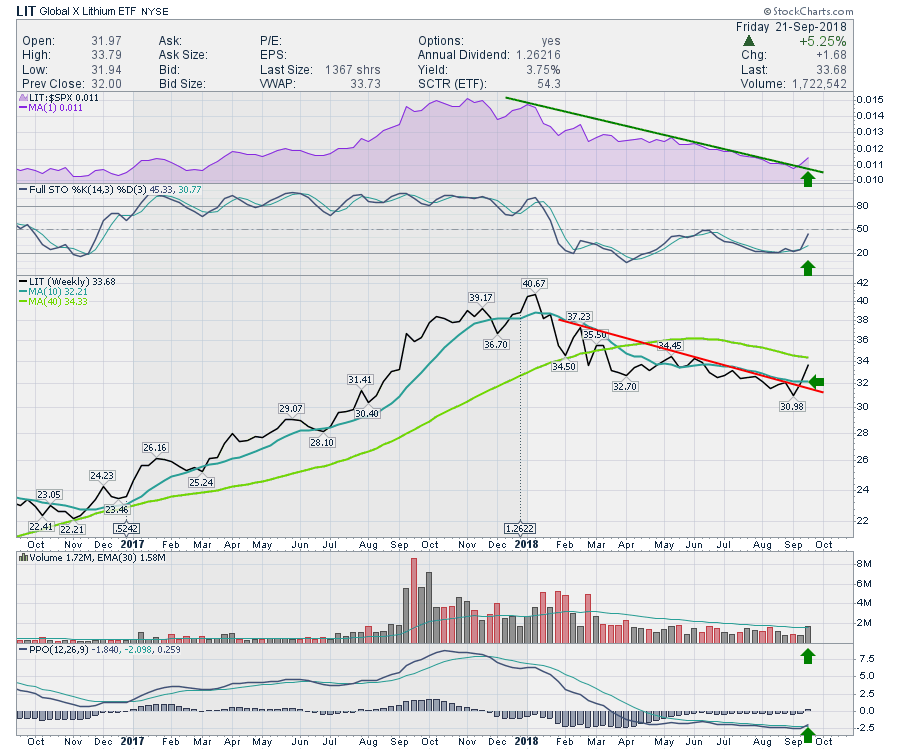 The Canadian Technician video is concerning as the market struggles. This week the Canadian market teeters on the edge of a major breakdown. It would be great if buyers step in here at the 200 daily moving average to keep it from accelerating lower.
---
The Final Bar. This week I reviewed a strategy for managing parabolic moves. Our latest area is the Gram-ma industry. The grams of marijuana grown have been rising parabolically as well.
---
---
If you are missing intermarket signals in the market, follow me on Twitter and check out my Vimeo Channel often. Bookmark it for easy access!
Good trading,
Greg Schnell, CMT, MFTA
Senior Technical Analyst, StockCharts.com
Author, Stock Charts for Dummies
Want to read more from Greg? Be sure to follow his two StockCharts blogs:
Commodities Countdown and The Canadian Technician