The market had a volatile day, swinging up, dipping low and then recovering to close up. Expectation on a rally would be short-term indicators switching direction and maybe even making climactic moves.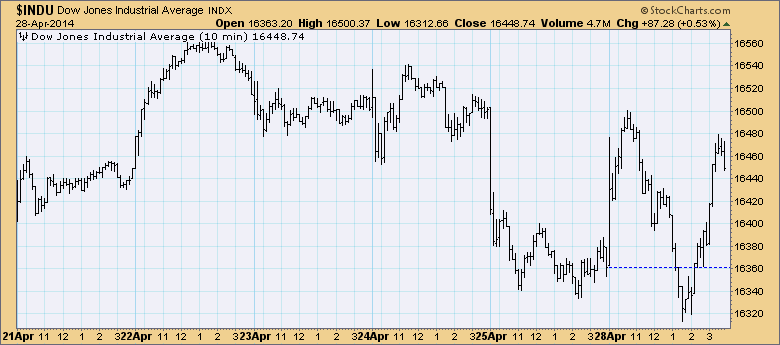 ---
Looking at the daily bar chart, price still looks like it is topping out. Yesterday's high was not exceeded and today's low poked below the 50-EMA. Volume was very high on a positive close which is usually bullish, but it looks like near the day's low, short-covering began and drove price and volume higher.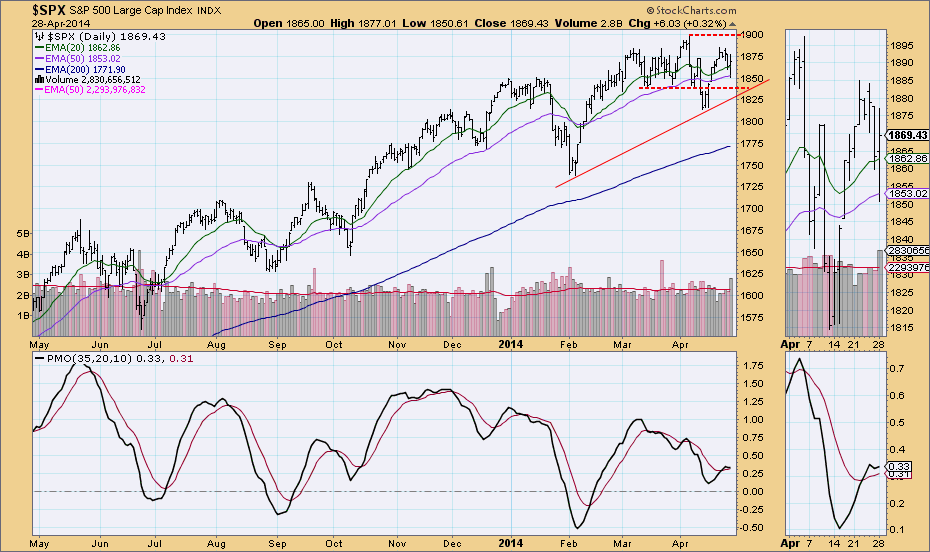 The volatile short-term indicator chart for the SPX shows little action on the CVI and while the Participation Index-UP did increase, it is still in a declining trend.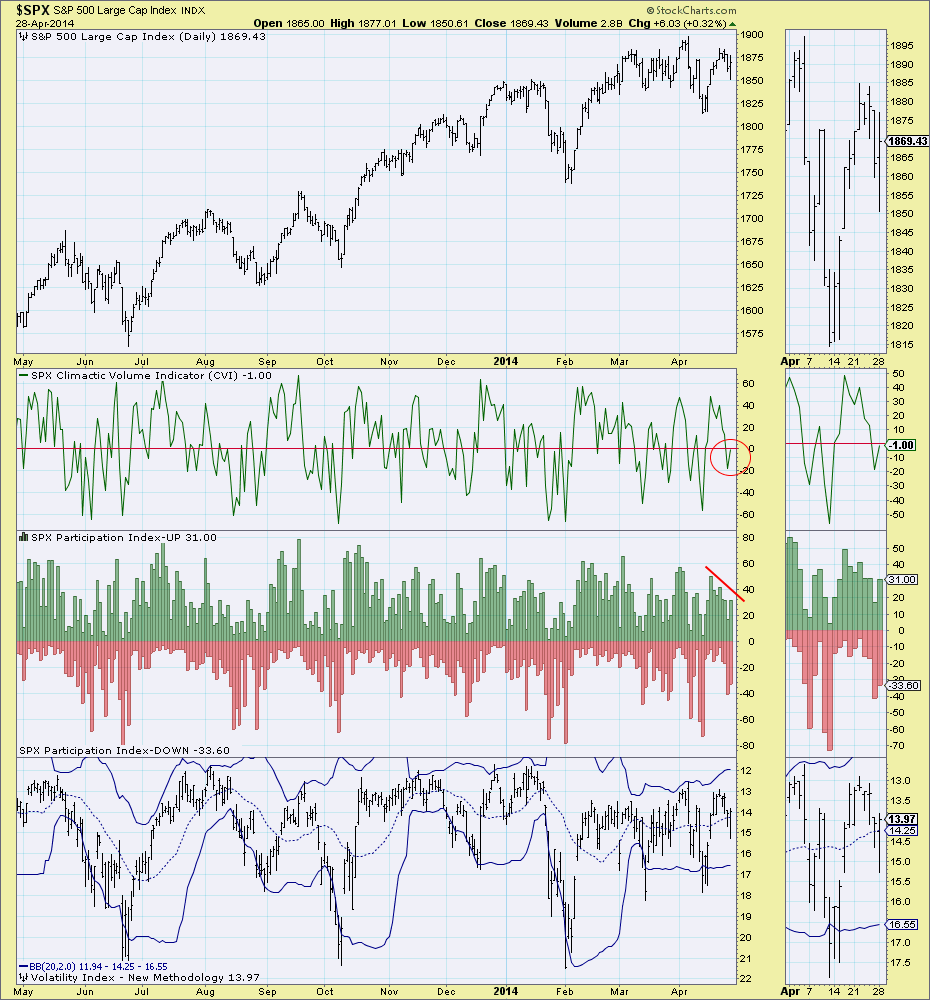 Short-term indicators are still falling and haven't reach oversold levels.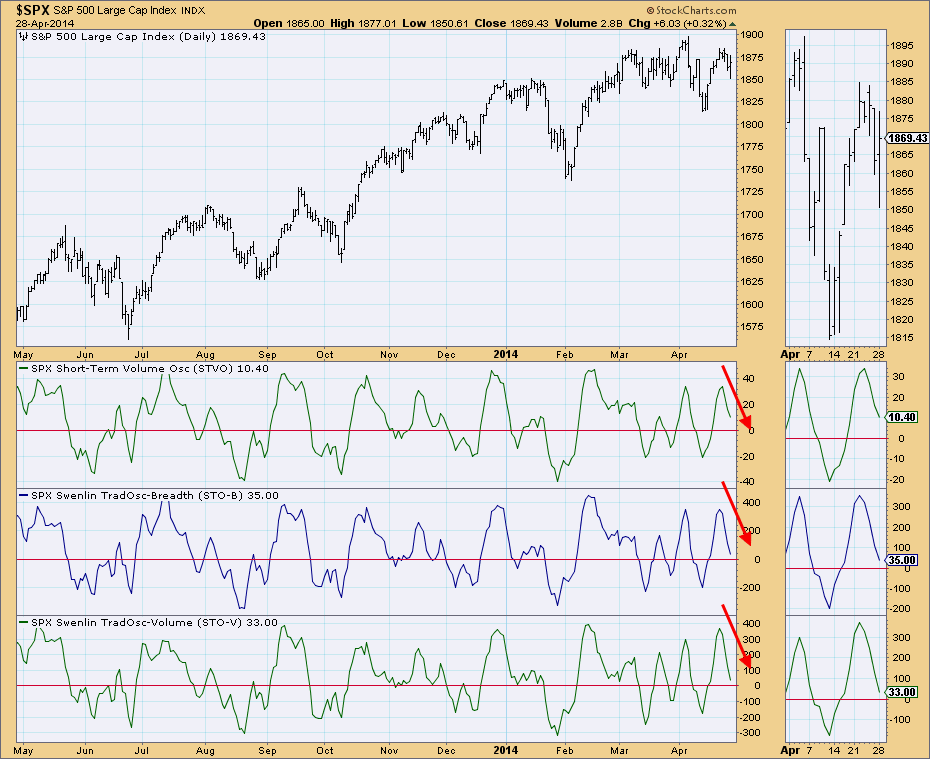 Despite a close up of more than 0.5%, short-term indicators didn't really react. The price pattern on the SPX looks like a slow rollover. I suspect support will be tested at the rising bottoms line or horizontal support at the recent lows near 1835 and 1815.
Happy Charting,
Erin