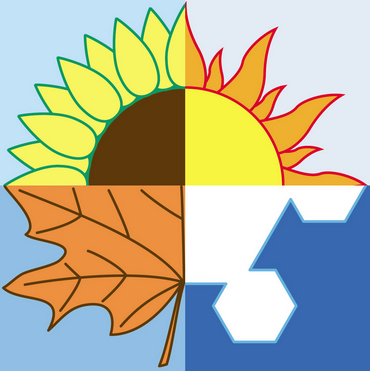 With the end of October, which is sometimes referred to as "Black October", six-month seasonality switches from Bearish to Bullish. You'll find our seasonality table in the DP Reports blog on the DP Alert Daily Report. You'll see the section extracted below:
---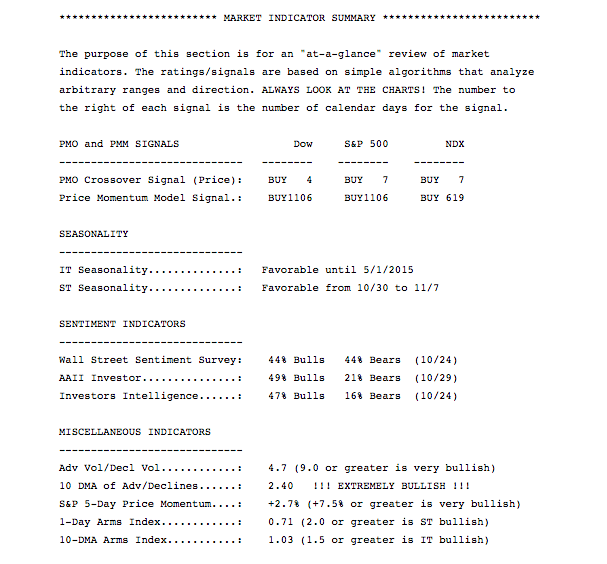 This is considered "Intermediate-Term Seasonality". In the report above you will also note that we track "Short-Term Seasonality" which just turned favorable on 10/30. Today our intermediate-term and long-term Trend Model switched from a Neutral to a BUY signal. I also noted in today's DP Daily Update that our intermediate-term indicators are bullish as they rise yet haven't gotten particularly overbought yet. You'll also find this chart, but not annotated, in the free DP Chart Gallery.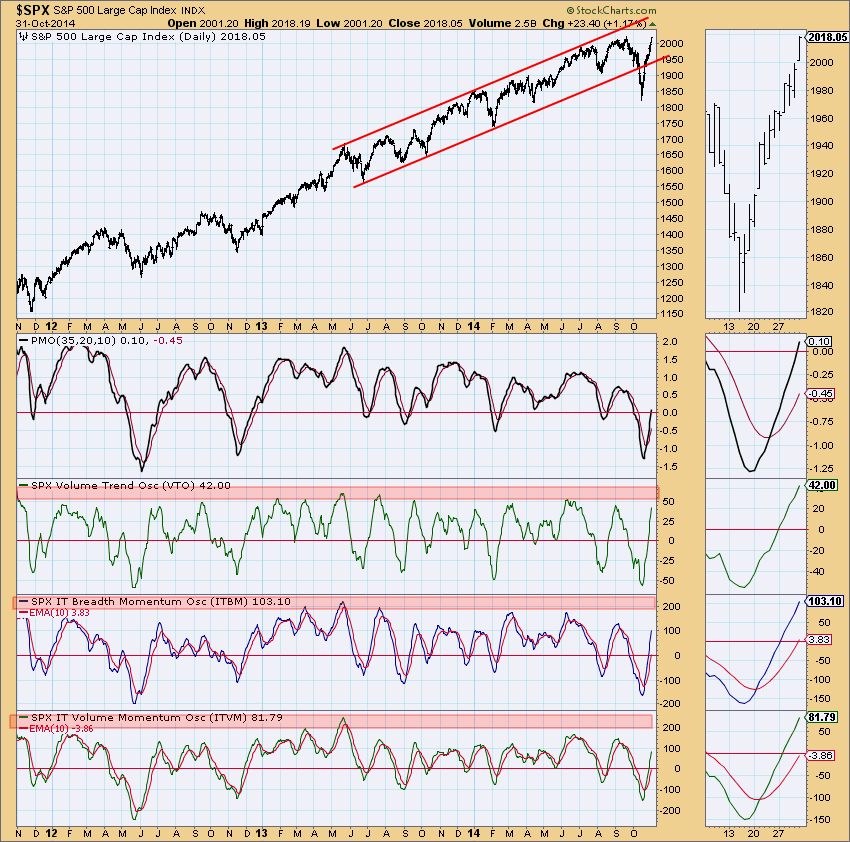 Happy Charting (& Halloween)!
Erin
About the author:
Erin Swenlin
is a co-founder of the DecisionPoint.com website along with her father, Carl Swenlin. She launched the DecisionPoint daily blog in 2009 alongside Carl and now serves as a consulting technical analyst and blog contributor at StockCharts.com. Erin is an active Member of the CMT Association. She holds a Master's degree in Information Resource Management from the Air Force Institute of Technology as well as a Bachelor's degree in Mathematics from the University of Southern California.
Learn More