My last two articles have been about crude oil, so I thought I should give it a rest, but as I cast about for possible topics for a new article, crude is still the most interesting to me. Actually, it seems as though it is still interesting to our readers because my last article remained in the top five most active blogs on StockCharts for almost a full seven days. What prompted today's article was something new happening on the U.S. Oil Trust ETF (USO).
Last week we pointed out that a reverse pennant was forming. While that is normally considered a bearish formation, there was a slim possibility that a bottom might be forming. Well, not so much. Today USO broke down from the pennant, even exceeding the low set earlier this month. Technically, the minimum downside projection is about 15.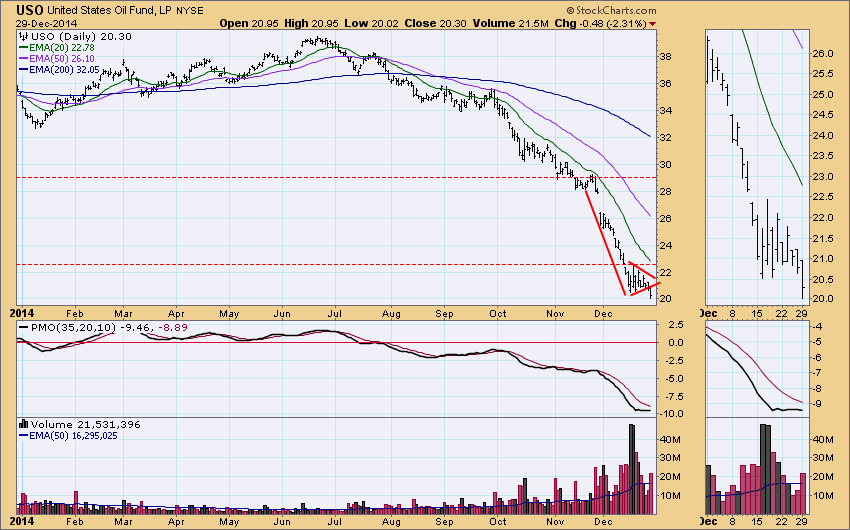 ---
We can see on the weekly chart that 2009 all-time low for USO has been taken out, so lower historical support for USO does not exist. The key to support for USO will be where crude oil ($WTIC) finally bottoms. The bottom panel on the chart below shows a support zone between 50 and 35 where it is reasonable to assume that the decline will end.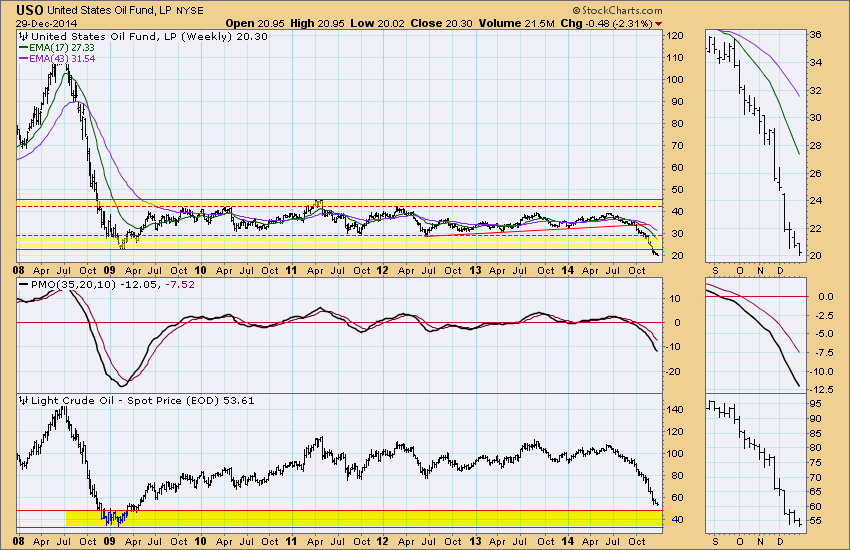 Conclusion: Today's breakdown tells us that further decline in oil prices is pretty much assured. The first obvious support for $WTIC is around 50.