A good way to gauge internal strength is by examining the percentage of stocks above their moving averages. On the chart below we can see the percentage of S&P 500 stocks above their 20EMA (short-term), 50EMA (medium-term) and 200EMA (long-term). The point of interest I have highlighted is that, while price tops are moving higher, indicator tops are moving lower, which is a negative divergence. Currently, the SPY price index is near the top of its rising trend channel, which I interpret as an overbought condition. Further, price appears to be topping. My conclusion is that we are probably going to see a price correction soon. The activity within the rising trend channel over the last few years gives us a rough idea how light or severe a correction might be.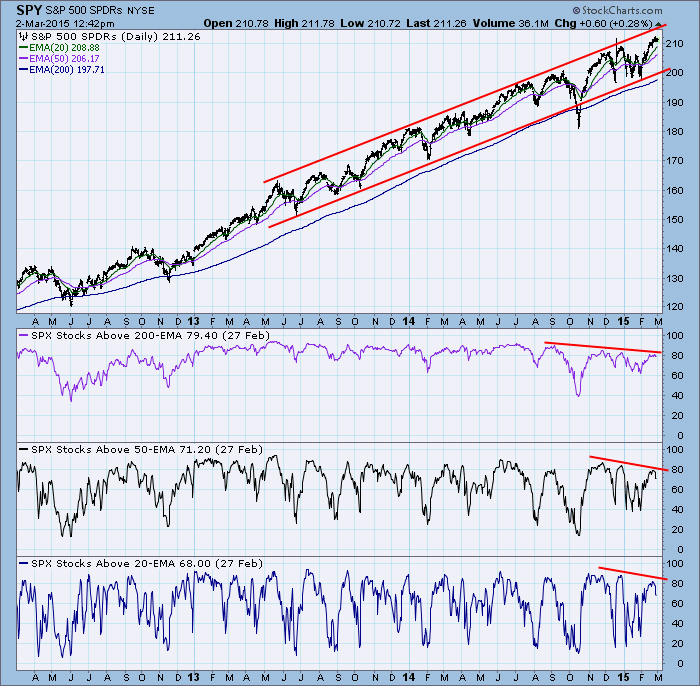 The fact that indicator tops are falling means that fewer stocks are participating in the rally. While we should be concerned about this, we should also remember that price is capitalization-weighted and indicators are equal-weighted. This means that money can flow from smaller-cap stocks into larger-cap stocks, pushing prices higher even as fewer stocks participate in the rally. The most extreme example of this that I can recall is in 2000 when the OEX made the two last bull market tops with only 60% of stocks participating. (See chart below.)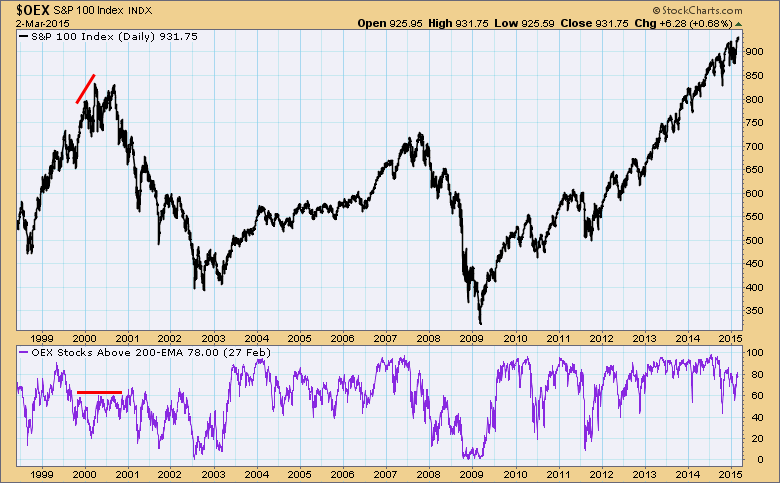 Conclusion: The market is overbought and participation is waning. It is probably not a good time to chase prices.