I have seen a couple of comments around the Internet speculating that a big commodities rally is coming. Let's look at a few charts to see if there is anything to back that up. We'll use the Commodities iShares (GSG) as a surrogate for commodities. On the daily chart below there is a price pattern that reminds me of crude and gold, which, of course, are included in this index. There is a double bottom early this year, a rally attempt, then a failure of support, and continued decline.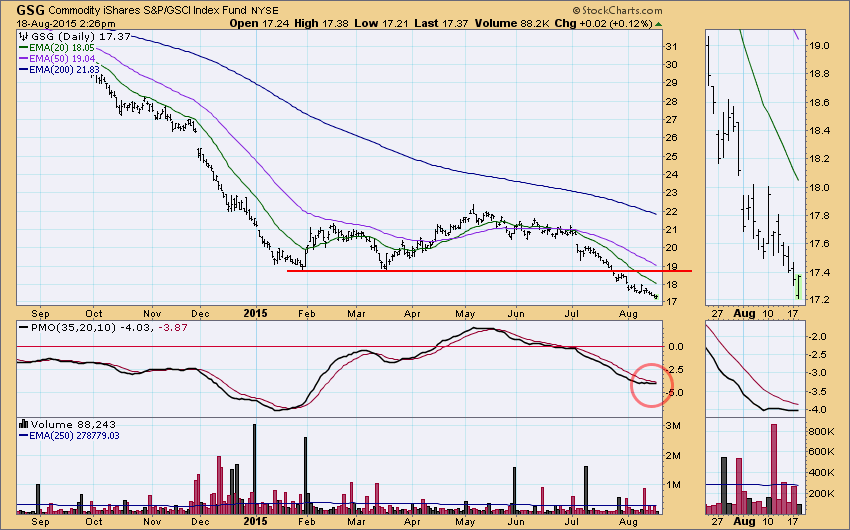 Hopeful signs are a possible bullish falling wedge in August, and a flat PMO, which may result in an upside crossover. The problem is that these are weak, short-term signs. There could be a small rally back toward the overhead resistance line, but this doesn't make me think "Big Rally."
The 19-year weekly chart gives a long-term perspective. Price has recently broken down through two important lines of support, and is heading toward a third. GSG will have to decline about -20% in order to reach that line, and I don't see any possible support before that. The PMO has topped below the zero line, and is in a bearish configuration.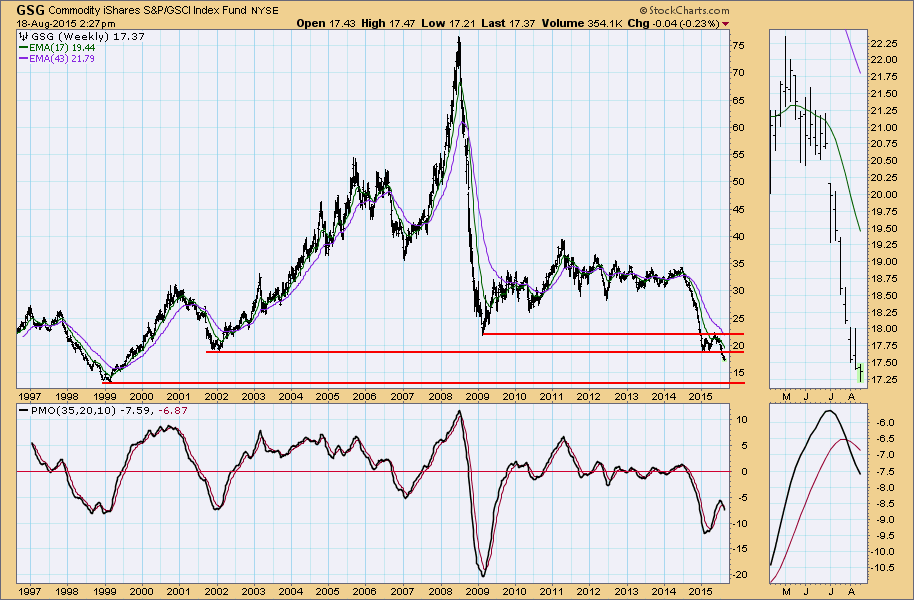 CONCLUSION: If there is a big commodities rally coming, there is no sign of it on these charts. That is not to say that it can't happen, but there is nothing in the technicals at this time to support that outlook.
---
Subscribe to Carl's free blog and receive email whenever a new article is posted. See subscription links at the upper right corner of this page.
---
Technical analysis is a windsock, not a crystal ball.
---