It was an unbelievably choppy week, with Friday delivering a stunning reversal from the strong advance of the previous day. Intraday SPY was down -12% from its all-time high last July, and with Friday's intraday low, SPY may have found support at the September low. The market is oversold in all time frames, but is it oversold enough to end the selloff? The quick answer is "yes" with reservations.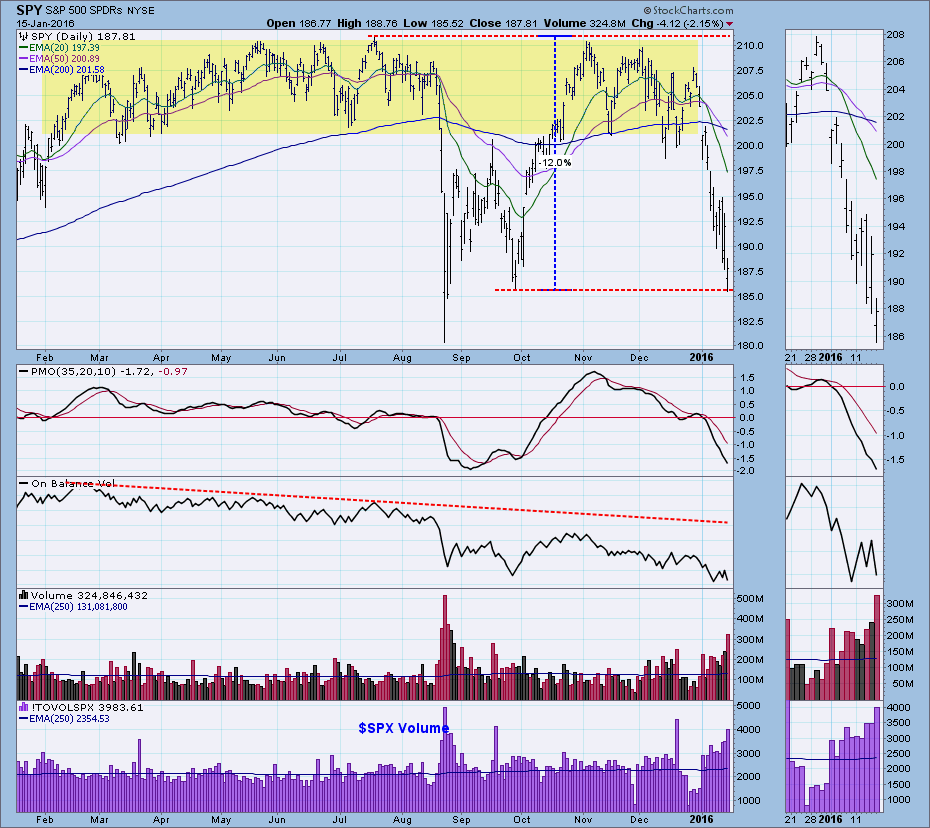 ---
To answer this question in more depth let's skip over the shorter-term indicators and go right to the longer-term ones, because that is where we will find signs that a significant bottom may be at hand. The indicators on the next chart are primary DecisionPoint indicators that we review daily in the DecisionPoint Alert. I am using a 10-year chart so that we can compare current readings with prior periods of stress. Except for the PMO, all these indicators are lower than they were during the summer selloff; however, they are still not as low as they were during the period of 2008 to 2011.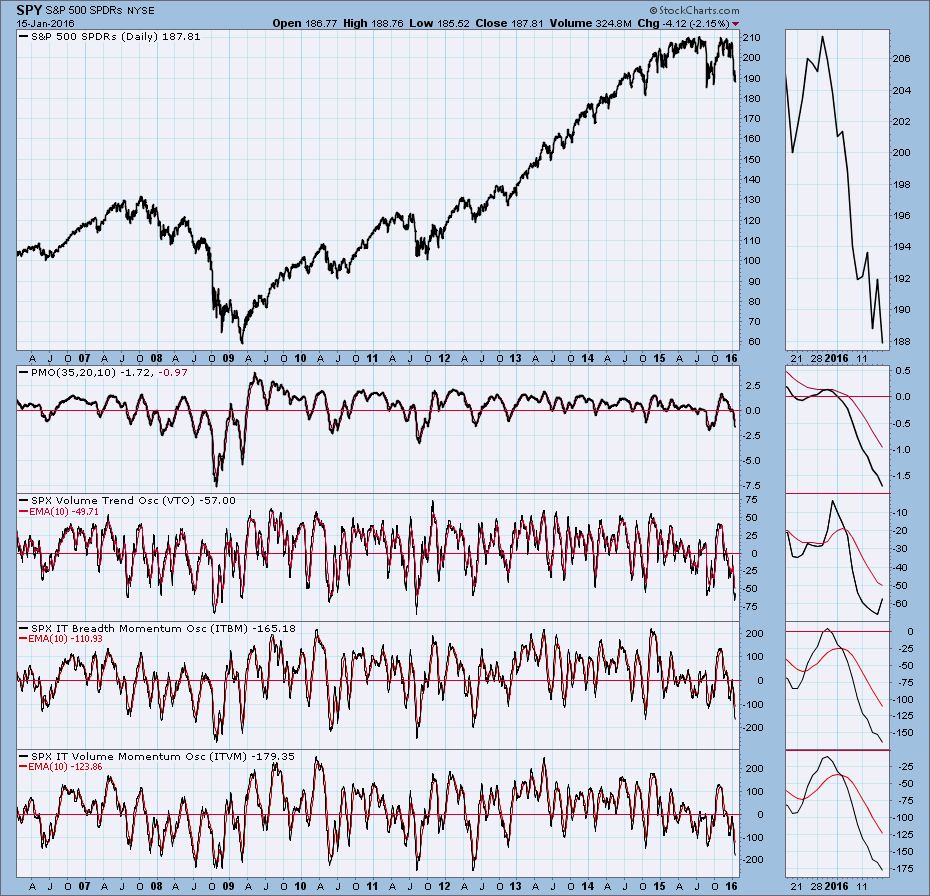 Here is another set of price-driven indicators that I favor. They express results in percentages with a range between zero and 100, and we can see that none of them are currently as oversold as they were last summer. Nevertheless, they are at their second lowest points in the last three years. Still, there is room for them to go lower if prices continue downward.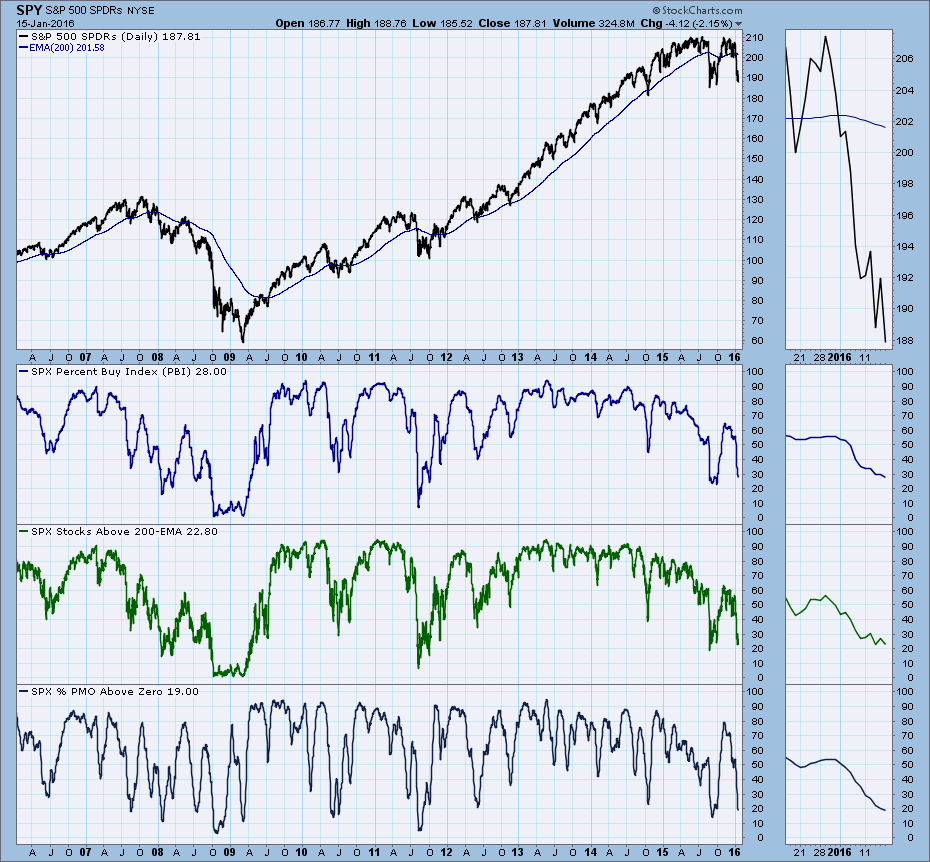 CONCLUSION: The market condition is oversold in relation to the historical range of some of our primary indicators, but these indicators will accommodate further decline if that is where prices are headed. In a bull market, oversold readings can be interpreted to mean that internal compression is building up that will provide the power for the next big rally; however, we are in a bear market, and, under those conditions, oversold readings imply probable weakness that could exacerbate continued selling. If we do get a bounce, I will view it as being a counter trend rally, subject to immediate reversal.
---
Technical analysis is a windsock, not a crystal ball.