The S&P 500 entered a Long-Term Trend Model SELL signal last Friday. This occurred when the 50-EMA crossed below the 200-EMA. One issue that I noticed while preparing for one of my webinars is that not only are short-term indicators very oversold, but intermediate-term indicators are very oversold as well. This is somewhat counter-intuitive given that the S&P 500 and other markets, like the Dow Industrials are in official bear markets (50-EMA below the 200-EMA). Bear market rules imply that we shouldn't expect positive bullish outcomes when we normally would. Oversold indicators could fall into that category, but deeply oversold intermediate-term indicators will usually precede good rallies.
---
---
Here are current intermediate-term indicators. DecisionPoint uses the Volume Trend Oscillator (VTO) which is a intermediate-term component of the DP OBV Indicator Suite, the Intermediate-Term Breadth Momentum oscillator (ITBM) and the Intermediate-Term Volume Momentum (ITVM) oscillator. All three are in deeply oversold territory. I've highlighted two previous times they were this oversold. The first was after the October 2014 correction and it produced a good signal to an intermediate-term price bottom. The last time was after the August/September correction. It also produced a good signal, though the results weren't quite as lucrative as the previous signal bottom.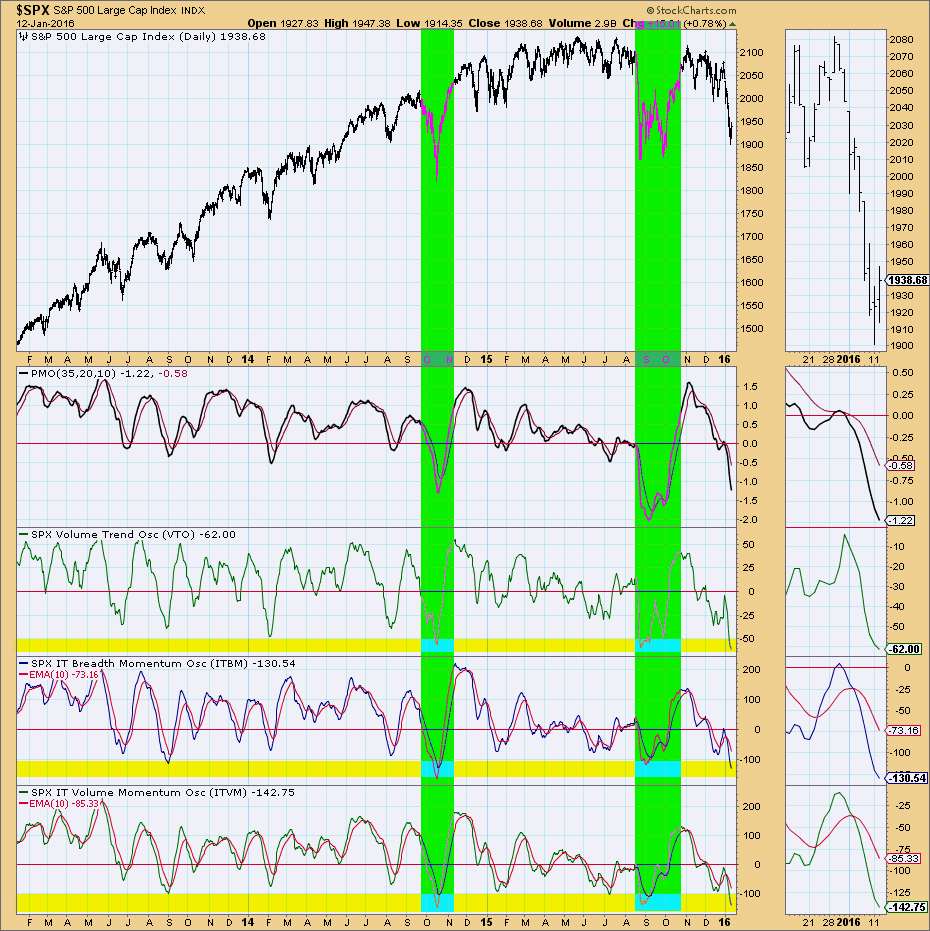 Now let's look at the similarities and differences between the present day readings and readings produced prior to and during the 2008 bear market. Notice that deeply oversold intermediate-term indicators did produce good signals at price bottoms, but in a bear market environment, it doesn't take much to decompress the indicators. You can see the price bottoms did materialize as the indicators predicted, but the results were not as bullish as in a bull market.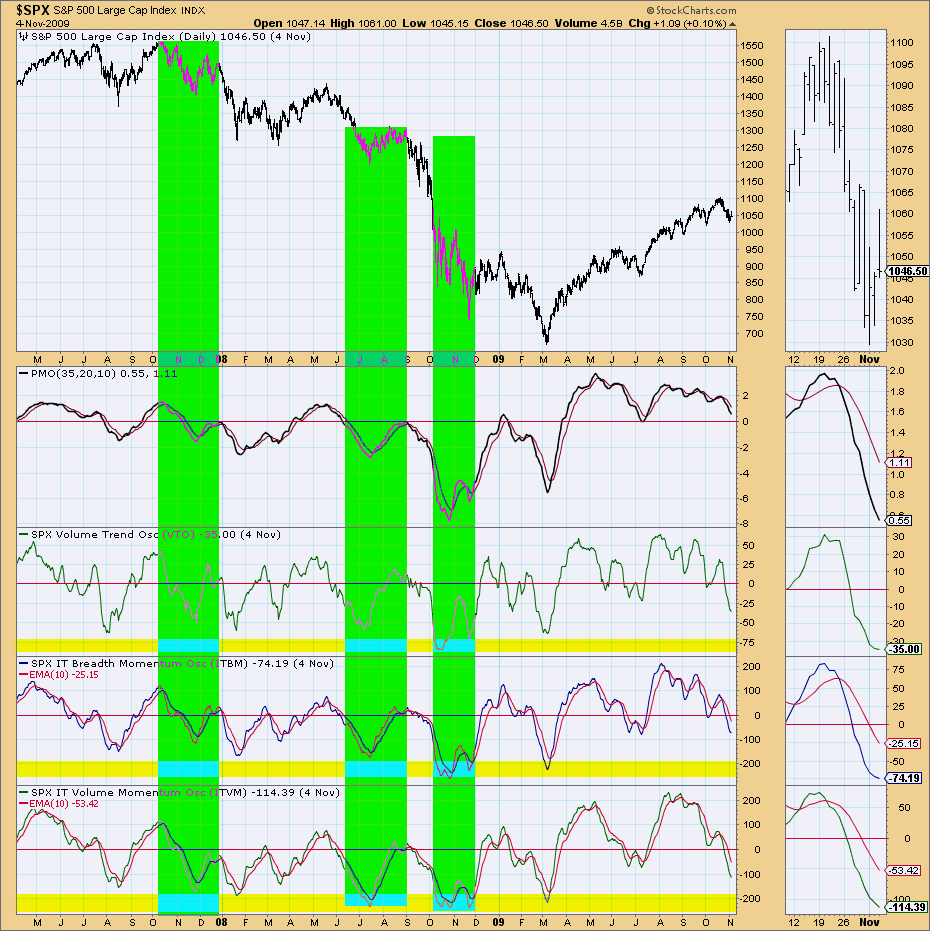 Conclusion: This very well could be the end of the correction, but with bear market conditions in place, I would only expect these signals to mark intermediate price bottoms within the overall downtrend.
---
Come check out the DecisionPoint Report with Erin Heim on Wednesdays and Fridays at 7:00p EST. The archives and registration links are on the Homepage under "What's New".
---
Technical Analysis is a windsock, not a crystal ball.
Happy Charting!
- Erin