While our timing models remain bullish, and the market continues to make marginal new highs, I have been looking for a bull market top since the monthly PMO topped in late 2014 and then crossed down through its signal line in early-2015. Well, that price top has not yet materialized, but the market has not really gone anywhere either. There have been a series of price tops for about a year-and-a-half, but at the worst, only corrections have resulted, and a trading range established.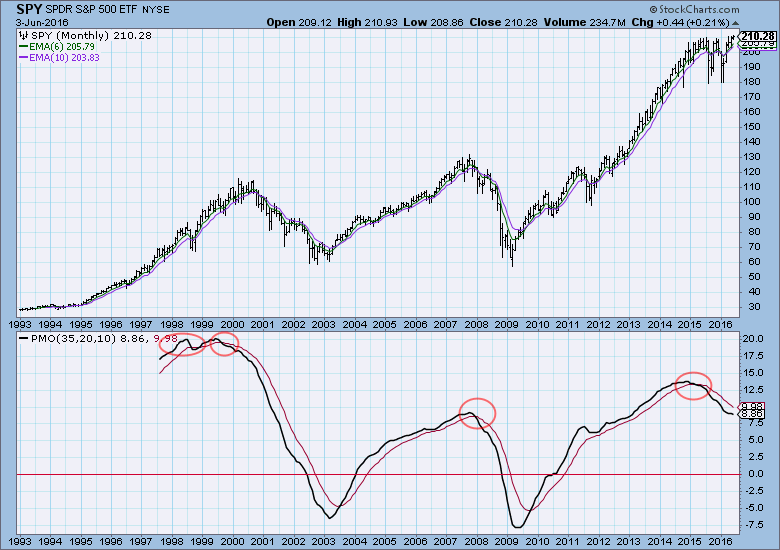 ---
Moving to the daily chart, note that an ITTM BUY signal was generated when the 20EMA crossed up through the 50EMA. We can see the internal deterioration that preceded the April price top (negatively diverging STVO and VTO), but that only resulted in a small pullback. Now, as price is once more pushing at the top of the trading range, we again see some internal weakness: (1) the CVI has faded as price pushed higher; (2) the STVO has topped in overbought territory; and (3) the VTO in topping and has failed to confirm the recent price highs.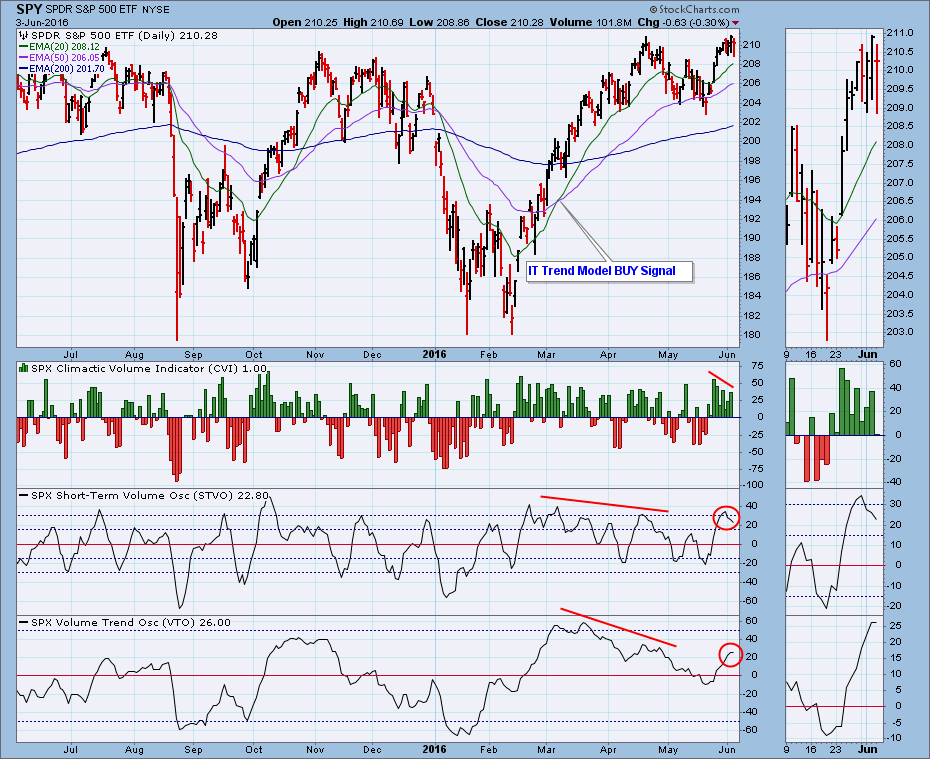 CONCLUSION: We are on an ITTM BUY signal, but I am once again looking for a correction. I know that this conflict between the mechanical signal and my analysis of the technicals can be confusing, but remember that the Trend Model is an ON/OFF switch and does not incorporate the nuance of other technical indicators. The Trend Model tells us we should be long the market, but the indicators suggest that that position may be vulnerable.
---
Technical analysis is a windsock, not a crystal ball.