Goldman is one of the most prmoninent stocks in the market. Brokers are considered a leading indicator.
Here we have Goldman trapped under the 40 WMA. Looking back we can see Goldman has been early in rolling over before markets correct.
Goldman has topped before the $SPX tops on intermediate swings.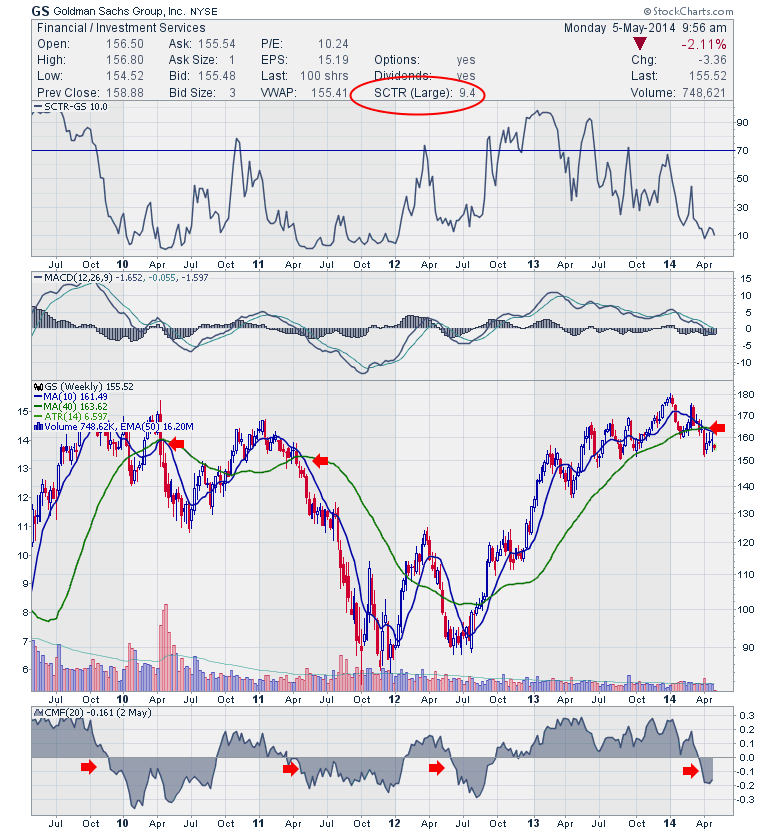 The other perspective is that Goldman gets weak in April. That would also explain three of the last 4 years.
Good Trading,
Greg Schnell, CMT