I have been watching the rails as an industry that has business cycles. Even 20 years ago, the rails were very cyclical. With the volume of oil slowing dramatically after everyone has ordered rail tankers this looks problematic. Western Canada Select Crude dropped below $30 this morning. All of the crude moving on rails will quickly slow if that price remains for long. That is a background premise, but look at the chart.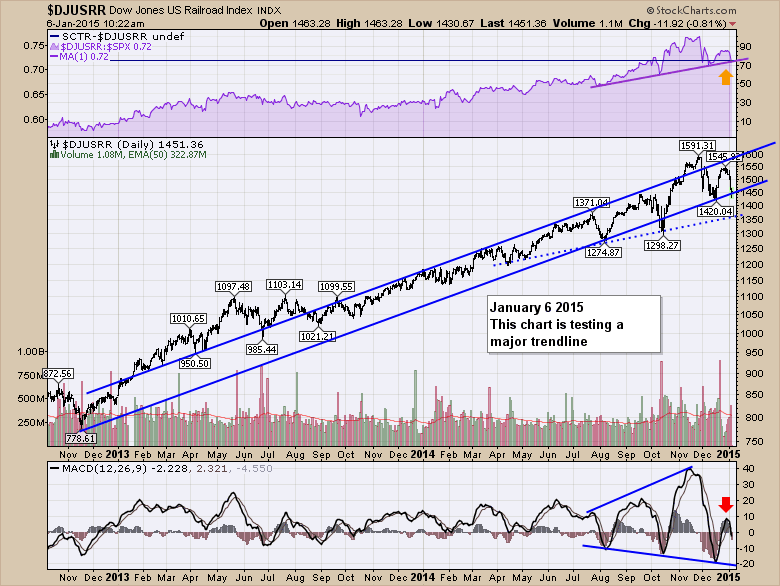 After a surge above the one year trend line in November 2014, the rails made a substantially lower high in late December. This surge above the trend is usually considered an exhaustion surge. The wider swings on the MACD suggest something is changing. The recent rollover at a very low level and dropping below zero, suggests this may unwind quickly.
The trend lines could have been drawn multiple ways, but the top trend line has the most touches before the November burst. The bottom line is a parallel line off the November 2012 low. This line also looks to be important in terms of Relative Strength. If this trend line can hold and the RS can hold, this is probably a nice entry. If they both break here, I would expect more weakness in the rails. It would confirm a major topping structure.
On of my recent articles was on CNI, were the price action was pushing higher on low volume. It looked ok, but it rolled over.
Good trading,
Greg Schnell, CMT