Facebook (FB) has been holding growth investors at bay for nine months. In a world where patience is added or removed, it's been part of the Facebook story for 3 seasons. As we roll into spring this weekend, Facebook is popping up like crocuses in the Netherlands.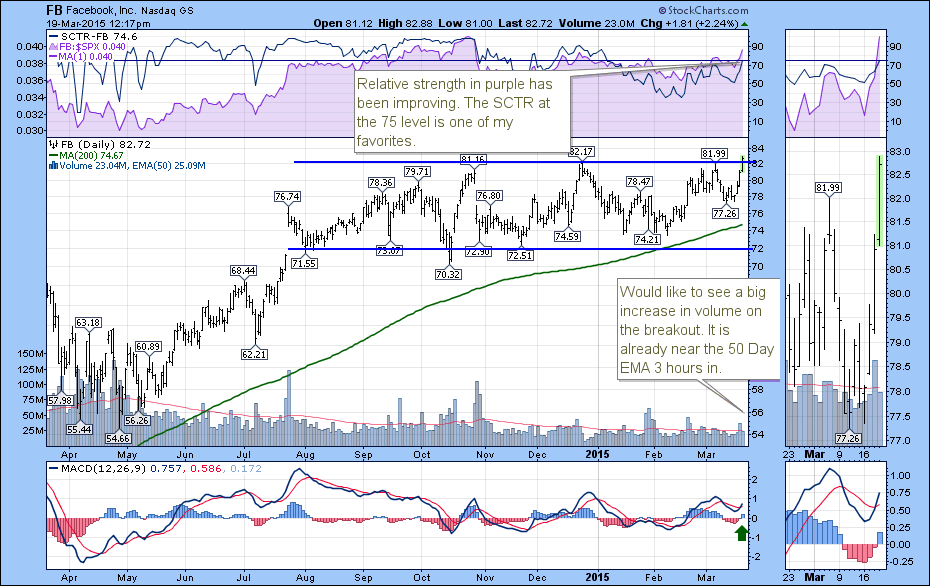 These bases are very welcome on a high growth stock and are traditionally good entry points. Don't forget to plan the trade.
With spring on our door, the Keukenhof gardens open in Holland tomorrow! Perhaps the flowers will bring a smile as big as the one on investors' faces with the new highs in the stock. Did you notice the Dutch flag colours on the MACD?
I'll be hosting a webinar today at 4:30 EDT, looking for budding opportunities. Click here to register.
Good trading,
Greg Schnell, CMT