The Dollar Index has been on a tear the last four months as the spread between the 10-YR Treasury Yield ($UST10Y) and German 10-YR Bund Yield ($DET10Y) widened to historic levels. The chart below shows 10-yr yields for four countries in the top window. US and UK yields are by far the highest. The German 10-yr Yield moved below the Japanese 10-yr Yield in February-March and the German yield is the lowest.
---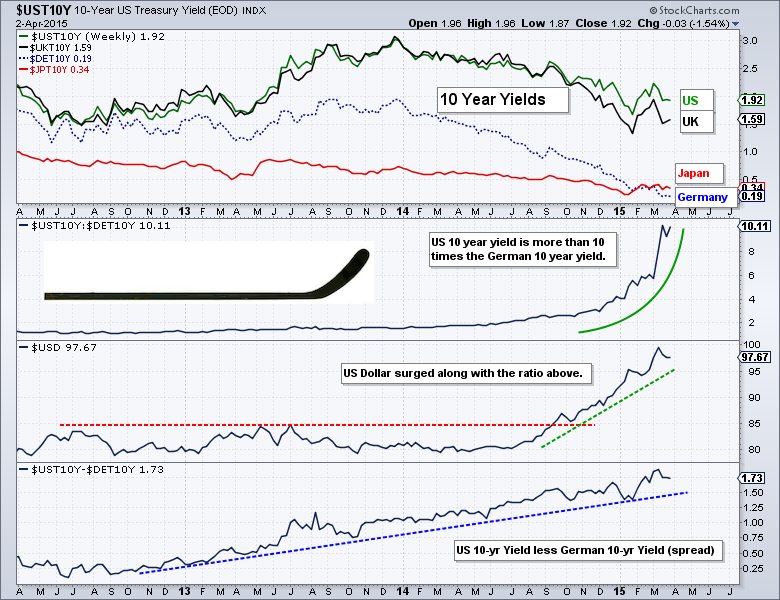 Click this image for a live chart
The middle window shows the ratio of the US 10-yr Yield and the German 10-yr Yield. This ratio is above 10 and this means 10-yr US Treasuries yield more than ten times German 10-year Treasuries. Notice how this ratio moved sharply higher the last four months and this move coincided with a sharp rise in the Dollar. The bottom window shows the Dollar Index ($USD) surging from 80 to 99.75 in eight months (+25%). With the Euro accounting for 57% of the Dollar Index, the Dollar is likely to continue its advance as long as the spread between US 10-yr Yields and German 10-yr Yields continues to widen.