Live Nation (LYV) is the premier ticket booking system for concerts with website properties like Ticketmaster. Today, Live Nation broke to new all time highs. This chart looks bullish making new highs while the overall market was down 1%. That's a nice show of strength.
The SCTR is above 75, the relative strength is improving and the price action is very good. After making new highs in early May, the stock pulled back but held near the breakout level. Last week, it pushed above resistance again. Today, it soared to new highs and closed close to the high of the day.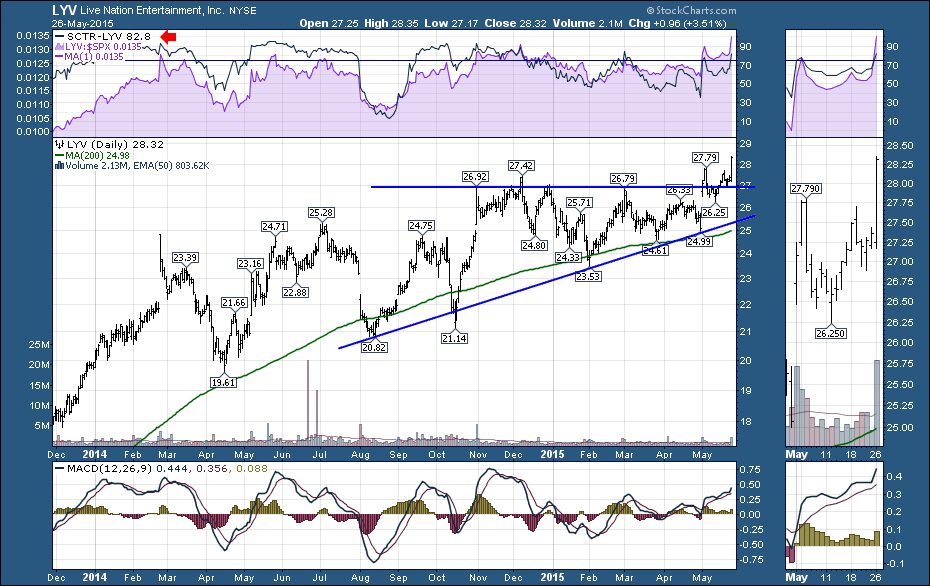 Chart1
The Volume was 2.5 times the 50 EMA volume. The MACD is surging nicely. One a rough day, this looks like a nice ticket. $27 looks like a good stop.
Good trading,
Greg Schnell, CMT