As we set the stage for the next battle of Republicans vs. Democrats, the advertising world sets its sights on getting a piece of the action. Through Social Media, Billboard Marketing, Main Stream Media, NFL, NHL, NBA, MLS, PGA and MLB, we can be sure we'll see outrageous sums paid for putting political ads in our favorite shows or information channels. It seems like every election the PAC's get bigger, so the advertising budgets get bigger, and the constant fine tuning of the message will make sure every demographic has to endure the wrath of the political advertising budget from now to November. With that as a backdrop, Lamar Advertising (LAMR) broke out to new all-time highs this week. The SCTR recently surged above 75, the relative strength in purple started to accelerate in early December and even through this choppy fourth quarter trading, Lamar has worked its way higher.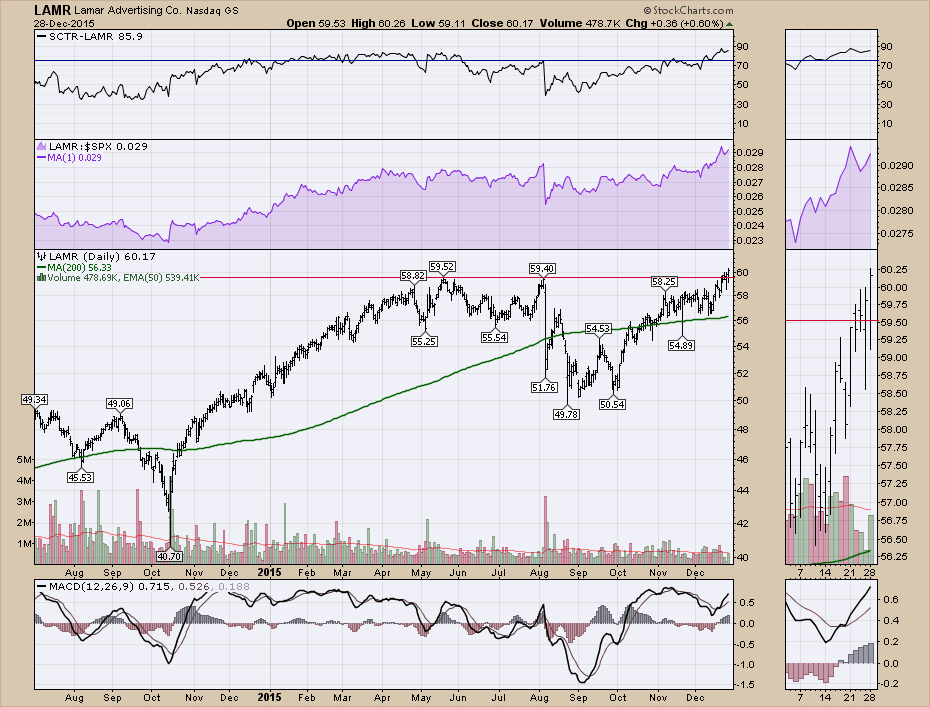 ---
Because they have outdoor billboard advertising, they show up in the Financials sector under Specialty REIT's. There is a diverse group of Media companies in Consumer Cyclicals. I have included that industry group below with a 3-month performance.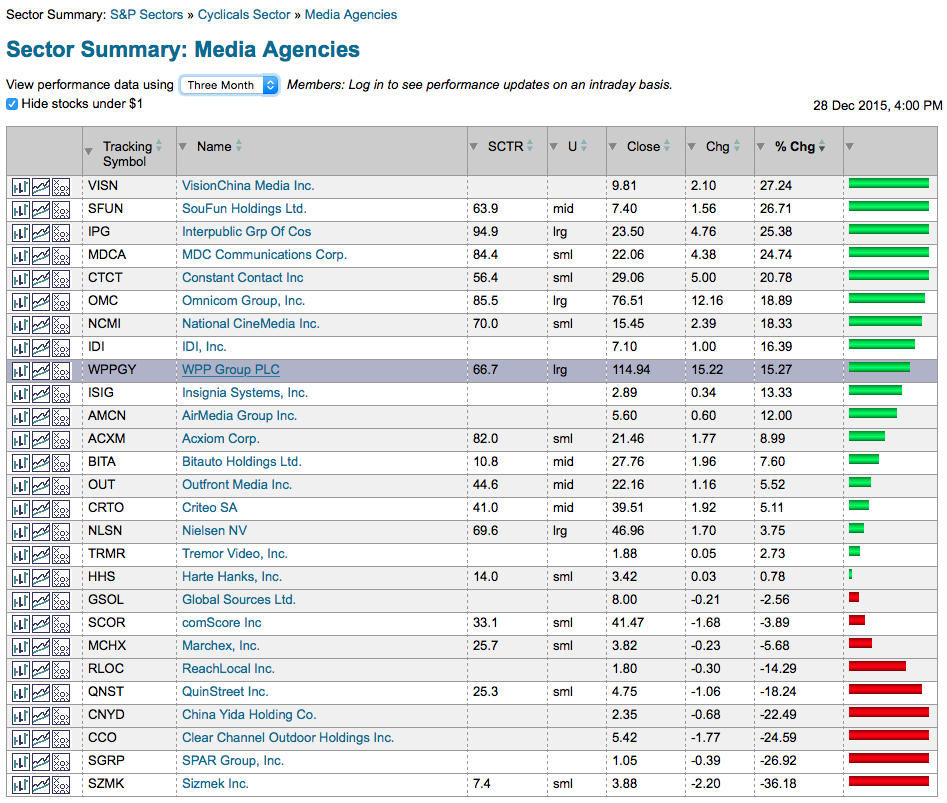 On Thursday's webinar, I will be talking specifically about how to get setup for success in 2016 using StockCharts for investing in equities and commodities. You can register for that by clicking here. Commodities Countdown 20151231. When a stock is hitting new highs, there is a reason. In this case, the revenue line looks good for the coming year.
Best wishes for trading success in 2016,
Greg Schnell, CMT