Smith & Wesson (SWHC) accelerated on extreme volume today as the White House proposed a new series of executive actions to curb gun violence. The stock has been a triple in the last year and the SCTR has outperformed with the ranking staying above 75 for most of the year. The volume today at the time of writing was already the third highest volume since Barack Obama took office. The other strong days were 22.1 Million and 18.18 million shares which occurred back to back on December 18th and 19th, 2012.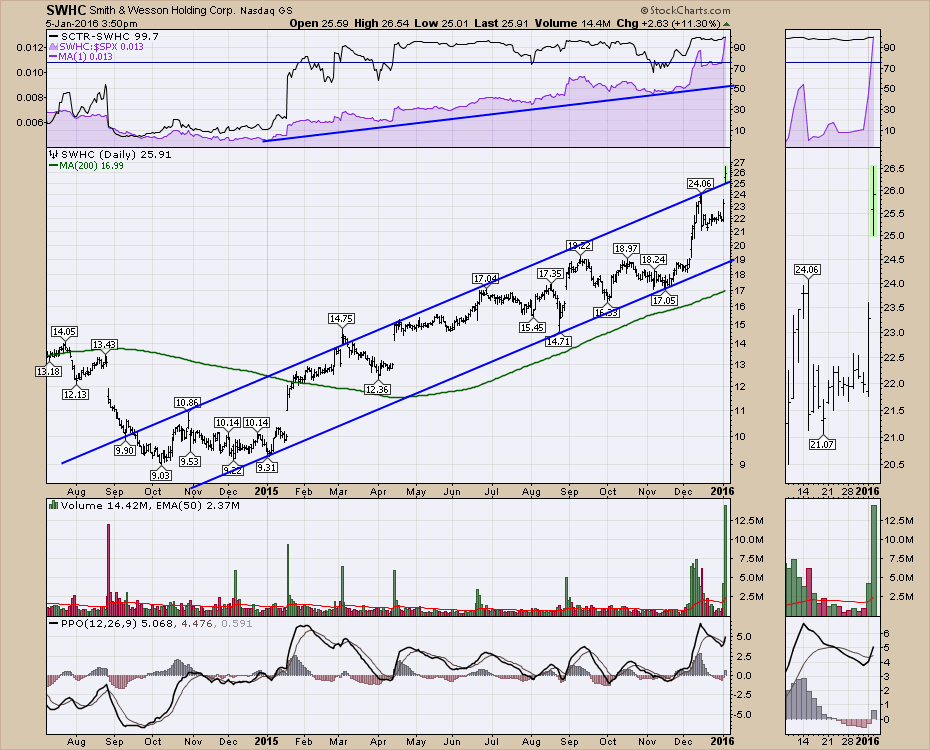 While this volume is very bullish, it can signal the start of an exhaustion move that runs out of steam in the next few days or weeks. When the price action overshoots the upper trendline of an up-trending channel on extreme volume, this can be a warning shot that this big move is almost over. SWHC pulled the trigger on all-time highs last month when it aimed higher than $22.80. This is a bullish volume surge, but investors may want to be aware of the 'end-of-trend' potential.
While we are discussing high volume on Smith & Wesson, there was one other date with the volume this high. This goes back to 2007. Shortly after trying to knock down previous all-time highs, the stock was shot out of thin air on high volume.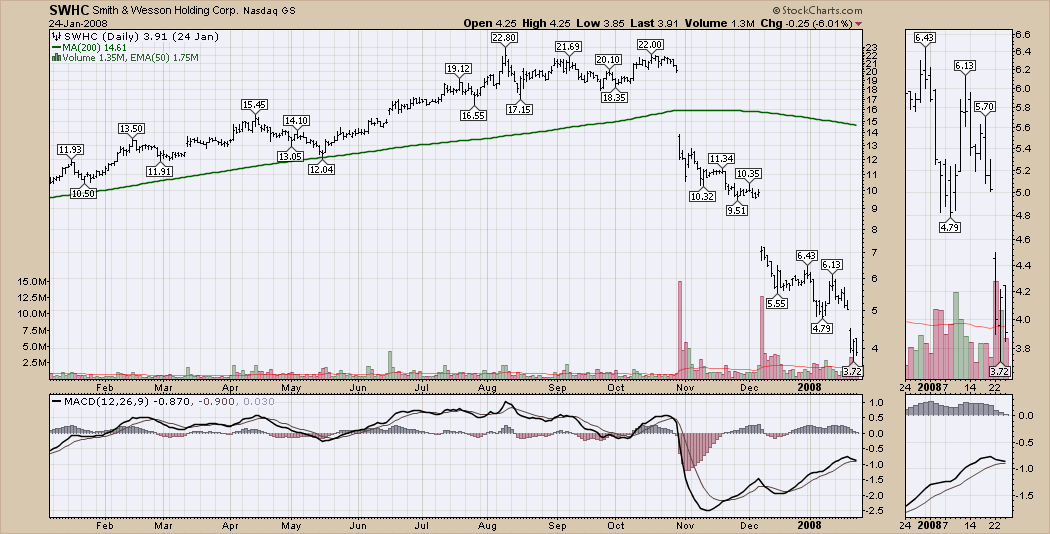 Enough said about very high volume.
Good trading,
Greg Schnell, CMT