Tesla (TSLA) seems capable of staying in the headlines almost every day. While the other car manufacturers have drizzled below some trendlines on the price charts, Tesla has been able to hold above. Today, the optimism towards Tesla is being tested.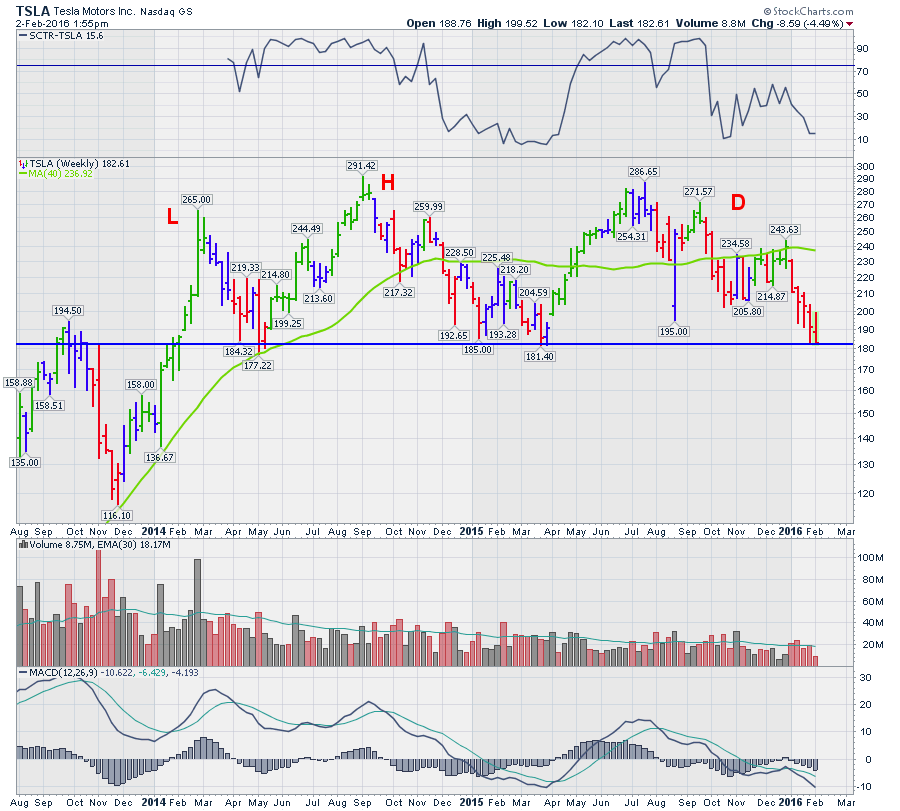 This is very important support for a company that loses money. If this starts to release below the trend line, this would be an important change in trend. Tesla reports on February 10, 2016. Usually, high-flying stocks like this have trouble in bear markets. Tesla is also being watched for its ability to become a significant player in China. Chinese data has not been beautiful lately, so this adds more caution to the earnings call. Investors should be aware of the critical support level.
With the head/shoulders topping structure in place, a global bear market chart structure and a fantastic valuation compared to the rest of the car companies, this support line could be very difficult to regain, should it fail to hold through earnings next week. With an SCTR of 15, the price action is worse than its peers.
Good trading,
Greg Schnell, CMT