The new-highs list is littered with Consumer Staples and Utilities Companies. This week, Coca-Cola (KO) popped to new highs and the chart looks great. The SCTR is nice and high. The breakout looks like a textbook breakout. Even without Friday's action, the volume is already above average.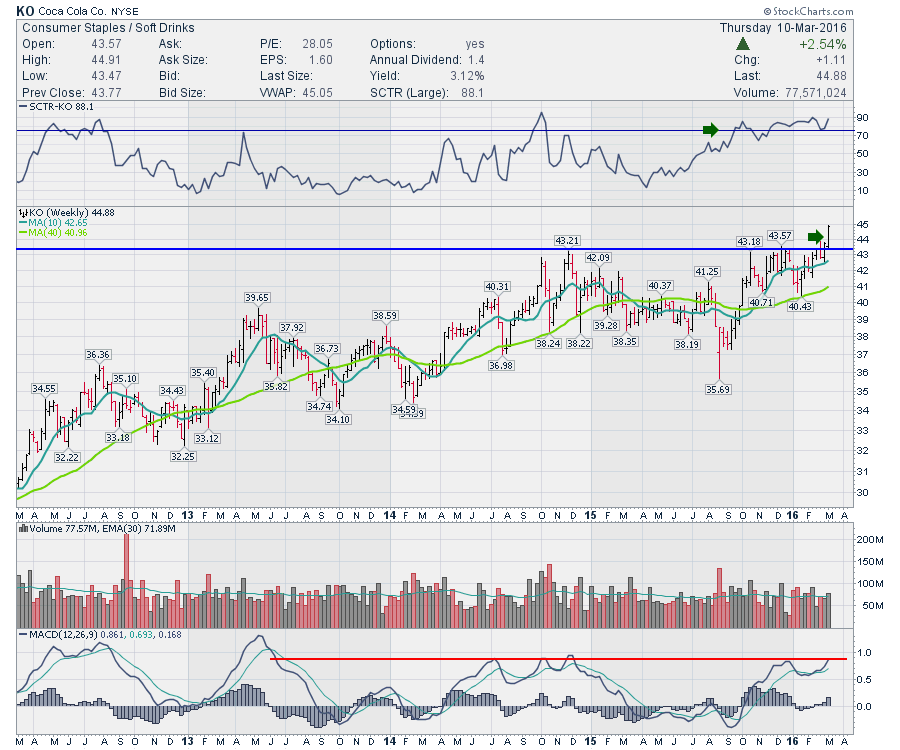 ---
The MACD looks set to break out to new 2 year highs and the trend is up.
While the overall market seems to be in disarray with typically strong stocks having trouble making new highs, these defensive sectors are making a big push. Below is a list of stocks making new highs this week. Check the sector list below.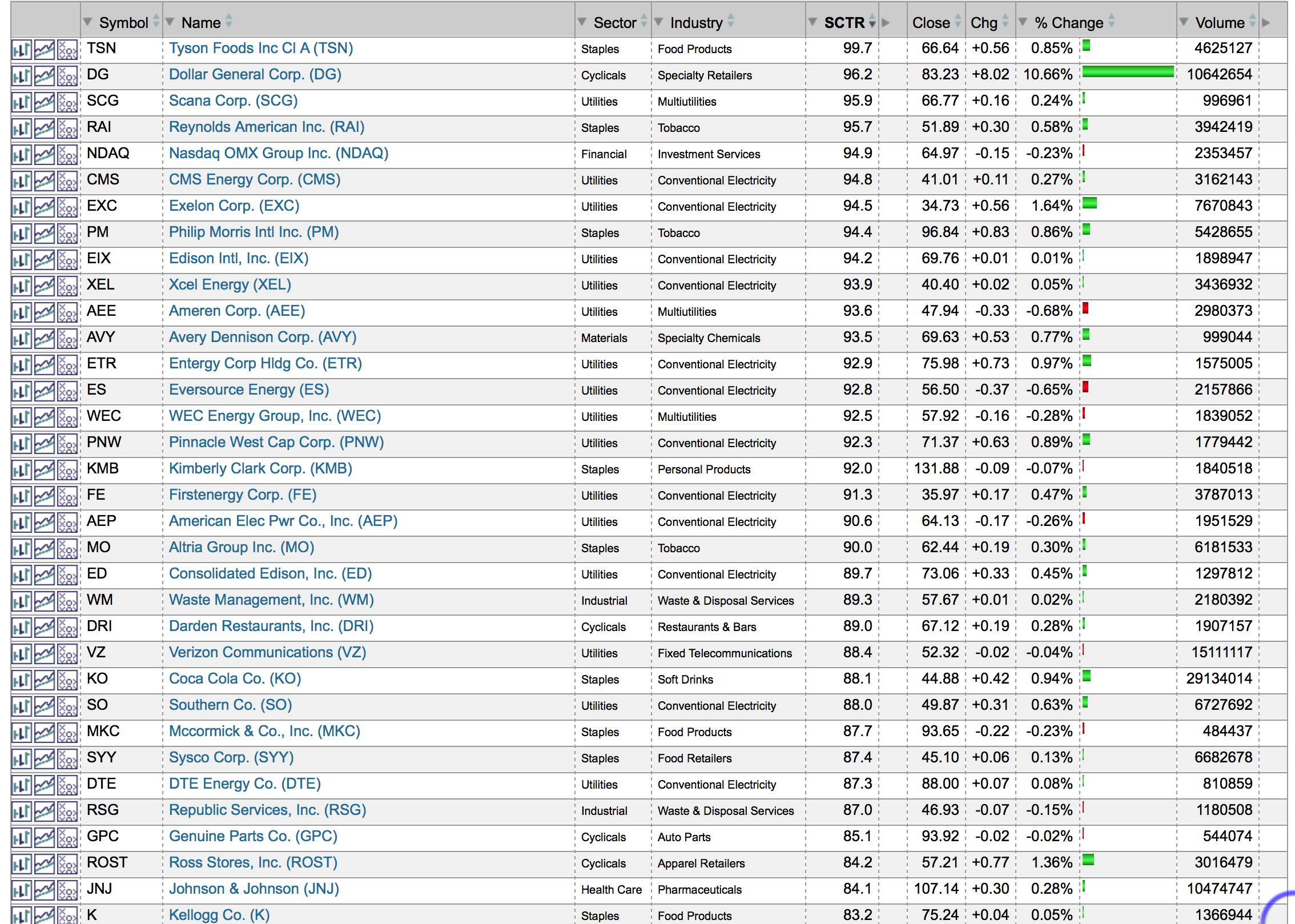 While it might be boring making money, the vast majority of new highs this week have been Consumer Staples and Utilities.
Good trading,
Greg Schnell, CMT, MFTA.