Petrobras (PBR) has been pummelled on the back of a weak Brazil and a weak oil price. Scanning through the charts today, this looks pretty interesting here as it breaks above a major support and resistance level.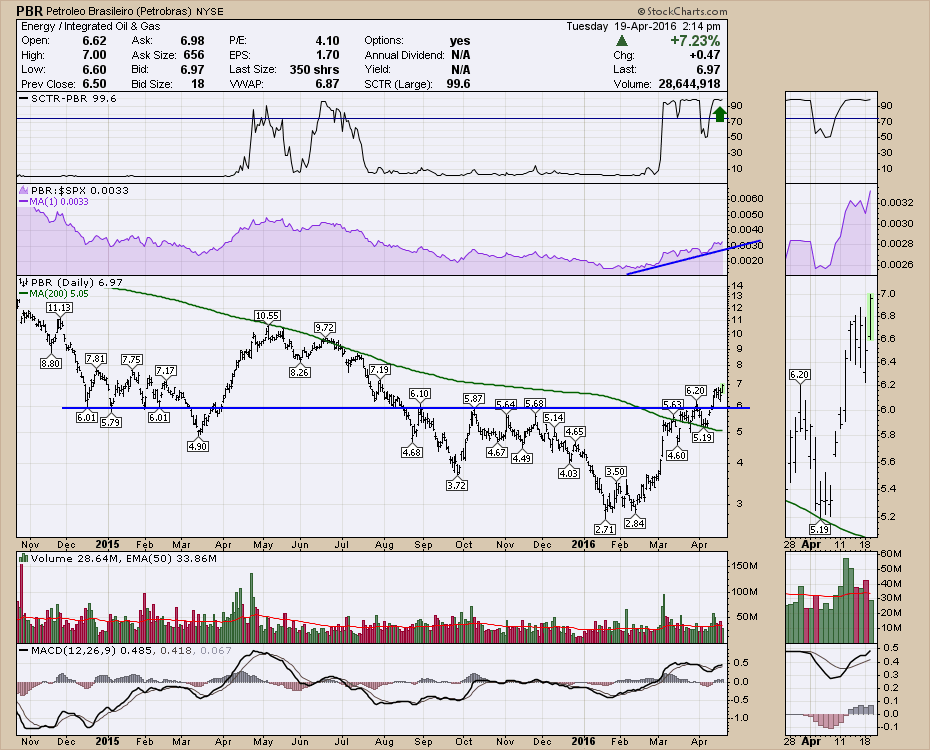 ---
On Monday, all the oil stocks gapped lower and then traded higher throughout the day. On a lot of charts, this intraday low was the major backtest of support. Petrobras looks strong here. After generating an SCTR of 90% in March, pulling back and surging back up again, this looks very promising. The relative strength trend is strong as the $SPX has been rising as well, so this is a very powerful move.
Trading around $7, it is still more than 70% off its highs. The volume is excellent and has a rising MA shown in red since the beginning of March. Long-term investors might find this an attractive place to own the stock.
I'll be covering North American oil and gas stocks as well as oil services stocks on the webinar. Click here to register for what looks to be a very profitable entry across the sector. The Canadian Technician 20160419.
Good trading,
Greg Schnell, CMT, MFTA.