This investing business is a fickle world. Trying to find the right stock at the right time to stay invested in is hard work. Well, the world of relationship matching is also a world of right place, right time synergy. Match Group (MTCH) operates 45 relationship networks to help solve the lust for love. This company recently IPO'd and the stock is starting to behave a little better after an initial decline.
On Thursday, the stock tried to take out the previous high and is pulling back today. The Relative Strength, shown in purple, is breaking to new three-month highs. The volume is only 250,000 shares a day. But the momentum is surging and this might just be an interesting trade.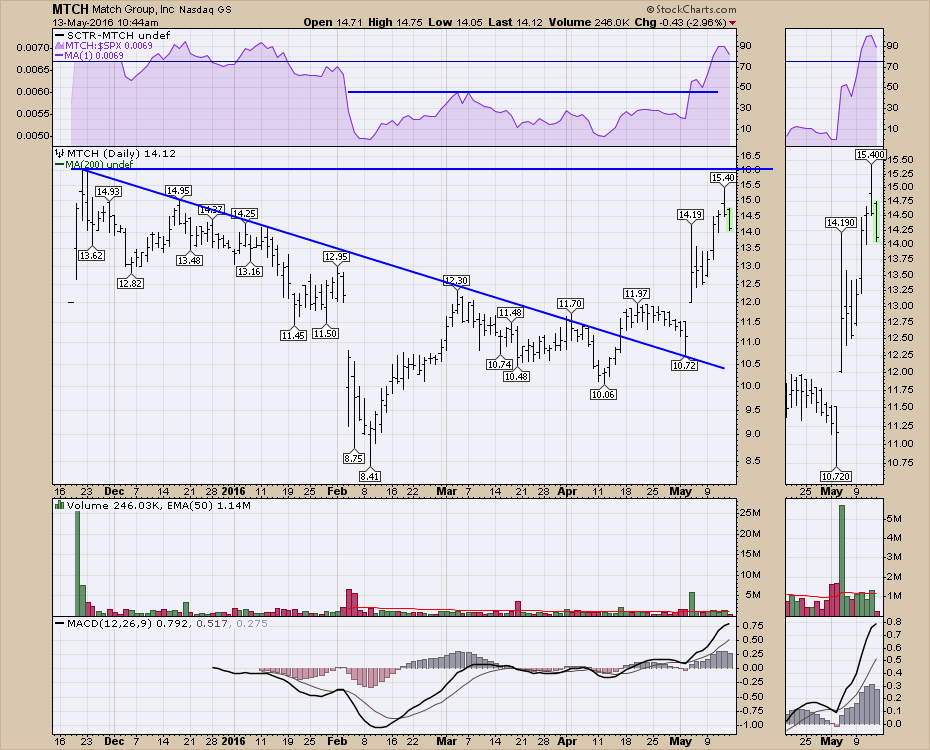 ---
While Facebook works hard to connect lots of friends to one, Match is looking to make the intimate personal relationship. Can they drive significant profits to power the world of connection? I think it is interesting as we all know people who have met significant others online.
In a world where shopping in department stores and malls seem less comfortable as a behavior pattern, perhaps having some small investments in these unique portals might pay off well.
Good trading and enjoy your weekend,
Greg Schnell, CMT, MFTA.