T-Mobile (TMUS) is never short of attention-getting advertising. In the stock world, nothing garners more attention than new 52 week highs. Last week T-Mobile moved to new highs but never really had a breakout size bar. It pushed above the new highs and then just inched higher each day. Today it pulled back all day but still made a higher high earlier on. If it pulled back to support this could be a nice entry around $43.50.
The Relative Strength line shown in purple is trying to push 10-month highs so this will garner even more attention.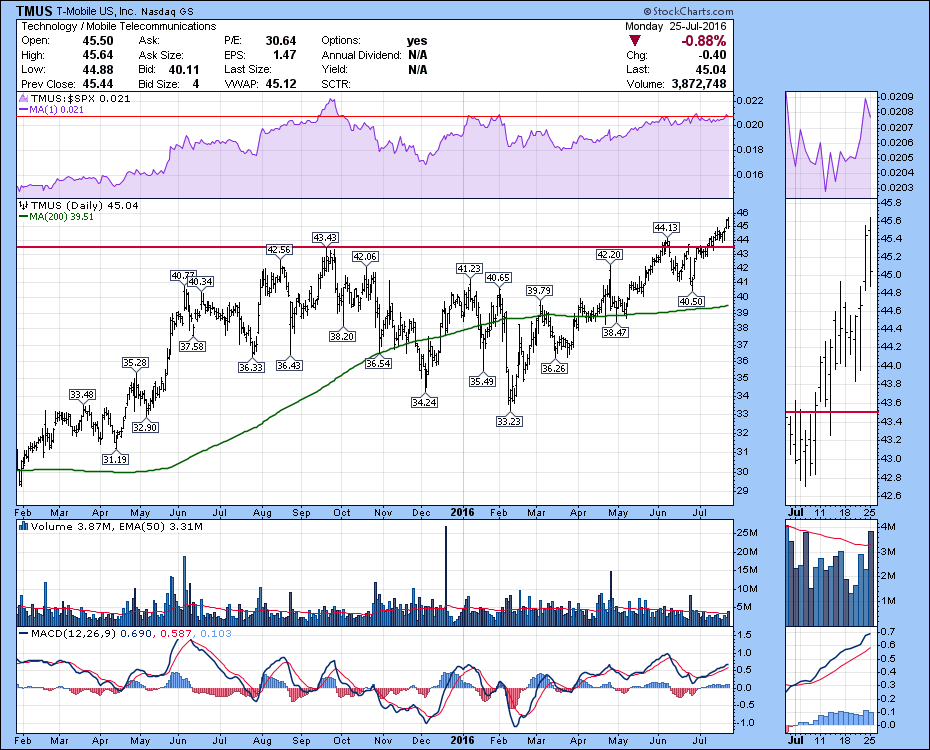 ---
The volume candle on today's pullback was above average as shown in the zoom box on the right. That might indicate a little more selling to follow. With a high momentum shown on the MACD, this stock looks like a nice pickup closer to the red support line. A break below the support line would probably be a good place to exit as the New Highs would have been a false breakout.
With all the attention on Verizon this month, this stock is quickly making noise. It looks like a pretty clear call.
Good trading,
Greg Schnell, CMT, MFTA.