Goldman Sachs (GS) is a big name financial that broke out to new 6-month highs today. Citi (C) also broke out to new 6-month highs. Wells Fargo (WFC) was popping higher today, Bank of America (BAC) has been running, and JP Morgan (JPM) looks like it wants to take out all time highs.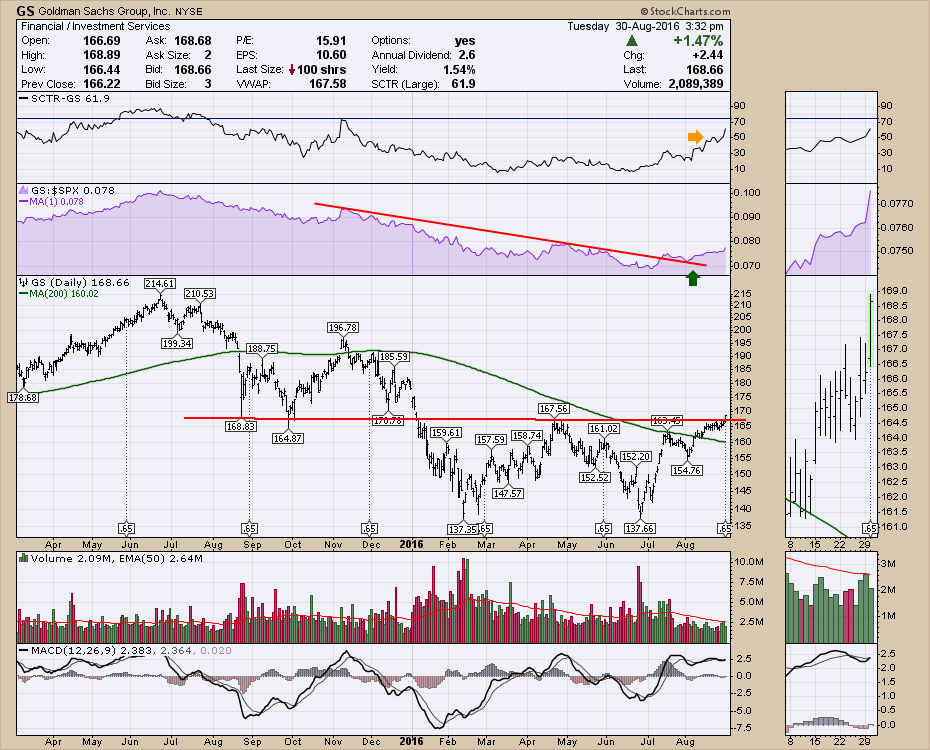 ---
The big US banks, brokers, and insurers are really moving. This trend has been building for a month, but the breakouts above previous highs have just been in the last week for most of them. I'd recommend taking the time to look across the financial sector.
Good trading,
Greg Schnell, CMT, MFTA.