Etsy.com (ETSY) is a website focused on the craft community. This user community is a large group with very unique and creative products. As a retailing website, ETSY is bringing craft providers to craft buyers.
Etsy went public in April 2015. The stock has been in decline and built a base for the first 6 months of this year. Recently, ETSY broke above the $10 base and went sideways at $15 for about 8 weeks. This morning, ETSY broke out above the trading range.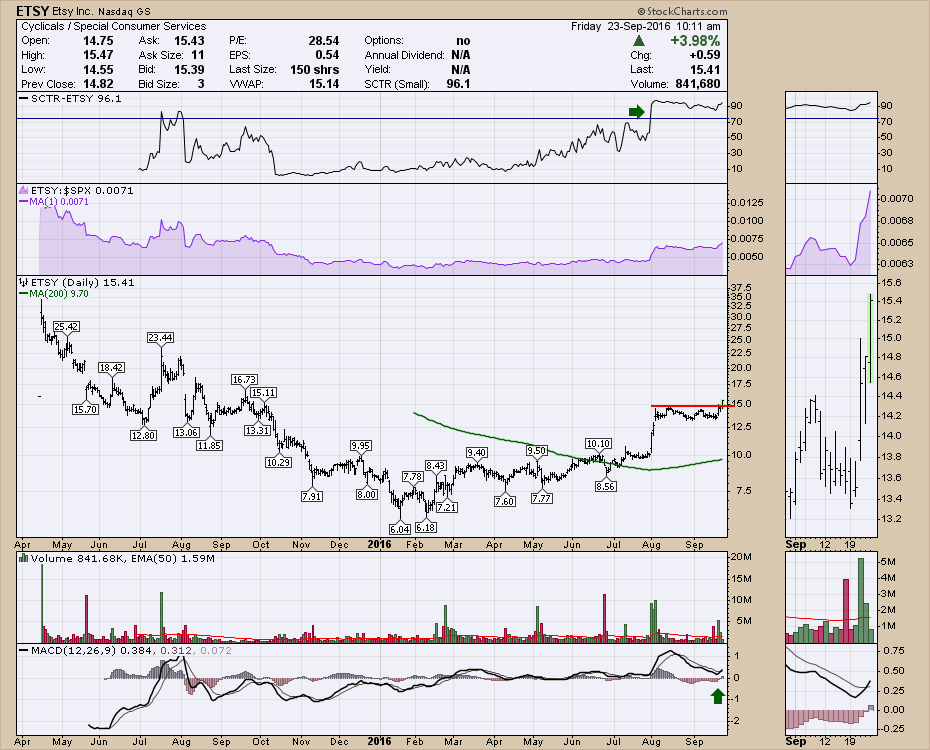 ---
The stock has all the traits of a proper base. As Wyckoff talked about base structure, this has a lot of the components in place. Bruce Fraser will be presenting at Chartcon 2016 with his coverage of Wyckoff if you are not familiar with his work.
With the SCTR racing to levels above 90, this stock looks strong heading into the key retailing season. We look forward to sharing more at the Chartcon 2016 conference.
Good trading,
Greg Schnell, CMT, MFTA