The Japanese $NIKK has started to break out to the upside. However, the currency is dropping. For investors, we have seen this movie before. Using the ETF's that hedged the currency worked out much better for investors last time the Yen dropped and the $NIKK soared. Below is a chart of the DXJ and you can see this trade setup back in 2014. This is hedged to the Japanese Yen and is becoming one of the top performing ETF's based on price action again.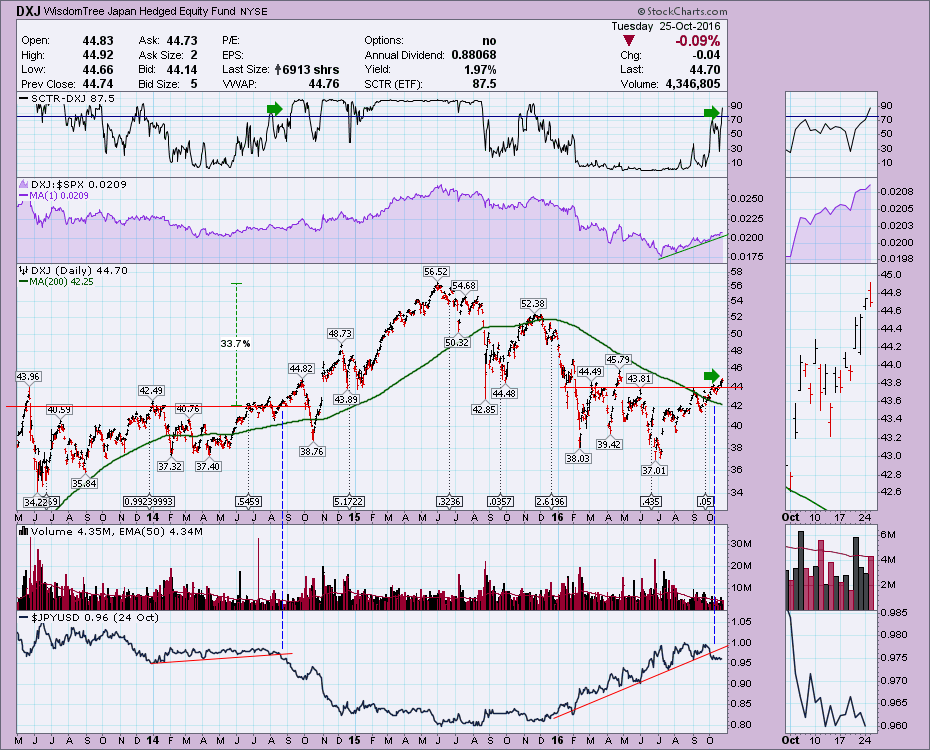 Using an SCTR above 75 can help find some of the strong country ETFs. I'll be covering this off on my
---
Commodity Countdown Webinar 2016-10-27. Click to register!
Good trading,
Greg Schnell, CMT, MFTA