One of the things about investing in Cyber Security is the preponderence of negativity around it. Between the discussion of foreign governments hacking the election results, an election campaign suggesting that the election is rigged, Eric Snowden, bank hacking, and retail network security to name a few, there is more than enough attention to this area. The number of different approaches to Cyber Security are important. This variety of solutions makes it harder for network violators to hack in to networks. Without question, this area will see long term growth. Picking the winners is equally difficult. One solution is an ETF that constantly rebalances with some of the best stocks maintaining a heavier weighting in the ETF.
HACK is an ETF with Cyber Security components. It sits at a very important level today. The SCTR has pushed above 75, pulled back and then recently shot back up to 92%. This is currently behaving better than 92% of the ETF's.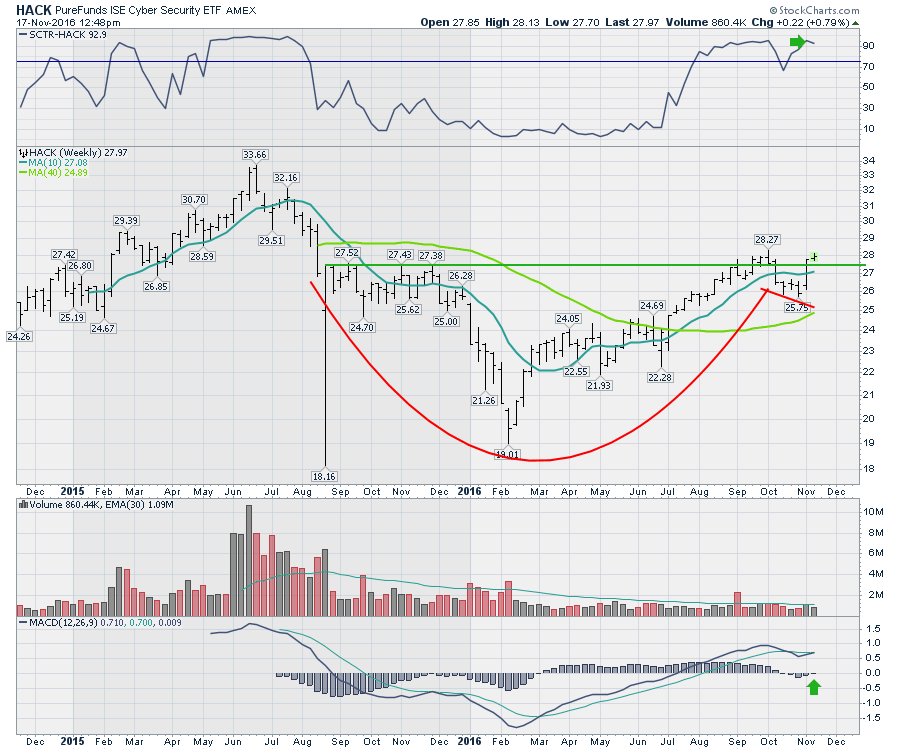 ---
The MACD is about to give a positive cross above the signal line while positioned above zero. This is a very bullish setup. Looking at the price action, this has completed a cup and handle pattern with the small pullback in the handle being very bullish. As it breaks above resistance, this looks like a very attractive entry. Taking out the $28.27 high is a textbook break.
Here are the top 10 components.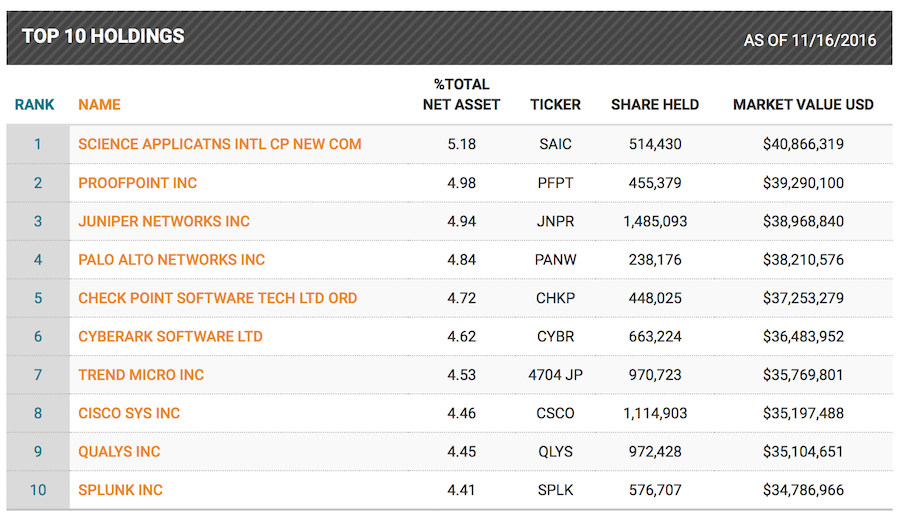 For more information on the fund, Cyber Security Fund (HACK). Whether you choose to pick some of the components of HACK or the ETF itself, Cyber Security investing may be a solution for your portfolio.
Good trading,
Greg Schnell, CMT, MFTA.