General Motors (GM) is testing the 3-year trend line it has been driving under since the release of the 2014 models. On the Trump jump, GM surged above previous 9-month resistance around $33. Last week it pulled back a little but this week resumed the pressure to the upside. The SCTR continues to test the 70 level. If GM breaks out, this should be an interesting ride. The dividend yield is north of 4% and the stock closed near the high of the week. The MACD has a nice rising momentum and apparently the 'fundamental story' for the stock is great. judging by the 3-year trendline, it has not been enough to push the stock higher. The close price today was first seen back on November 2013. For investors, a flat ride with a 4% dividend is a bit of a flat tire since the $SPX has done a lot better.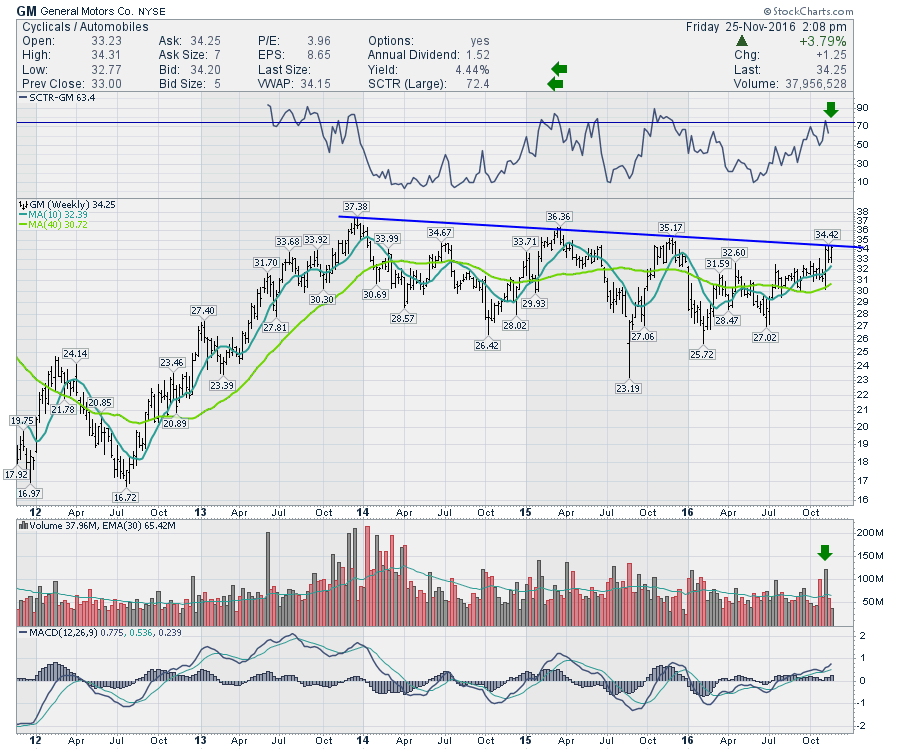 ---
The CARZ ETF is also testing the main 18-month trendline. While the volume weekly is terribly low, it does show some stable price action during the pullback recently. The fact that this did not get any sort of price acceleration with the overall market surge in November is worrisome.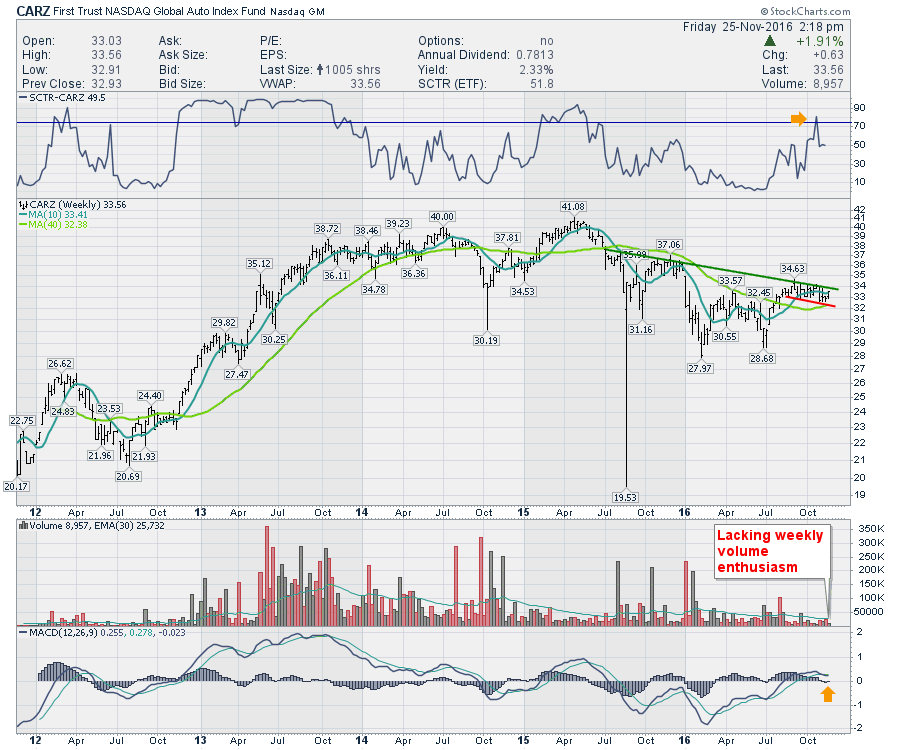 Looking through the auto stocks, it's a wide ranging mess. There is no consensus in terms of price action or industry direction. I like GM here the way it rebounded nicely this week after pulling back last week. However, I want to see a breakout soon with a very tight stop underneath it. The overall industry does not look supportive of an industry-wide move higher yet. Maybe GM can lead the pack and start the movement.
Good trading and enjoy the weekend,
Greg Schnell, CMT, MFTA.