Macy's (M) has been deflating for the better part of a year. However, in November Macy's has started to light it up before their famous Macy's Thanksgiving parade this weekend.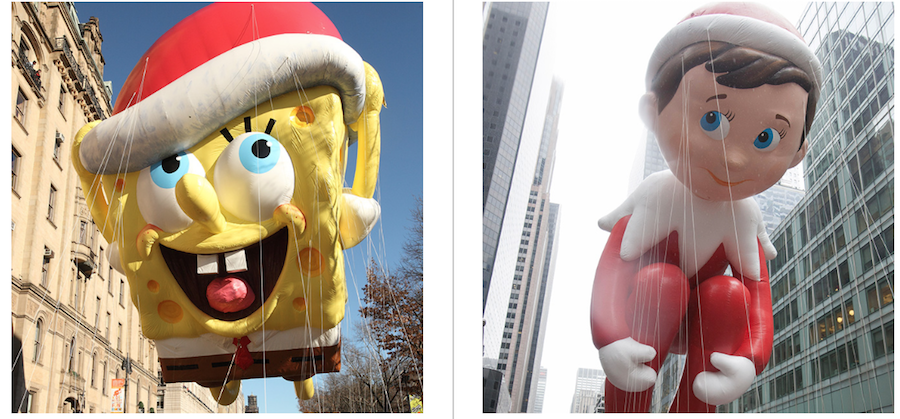 Photo:Macy's.com
---
The stock has has been sliding down Manhattan's list of favourites but the SCTR has recently perked up and the stock looks set to accelerate into the retail season.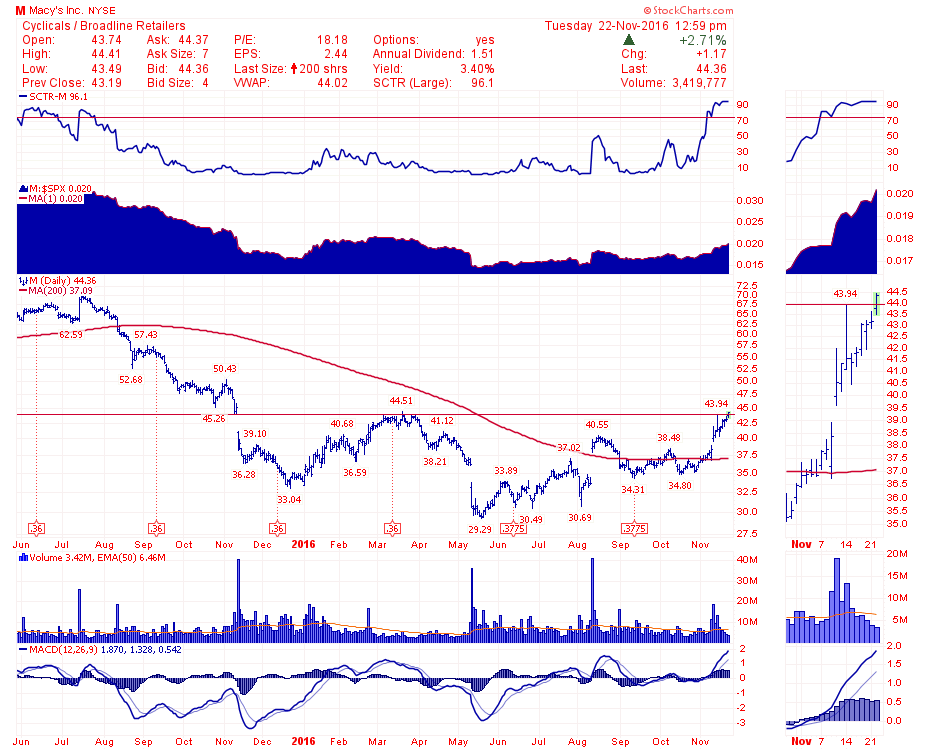 The price is testing horizontal resistance today, but the SCTR suggests Macy's is a top performer right now. The momentum shown on the MACD suggests Macy's has more momentum now than at any time on the 18-month chart. The recent volume accumulation looks great as the interest in M revs up. The Relative Strength on the area chart is also hitting new 8-month highs. This custom chart color setup is my version of American red/white/blue celebrating the US Thanksgiving holiday. You can have fun with our custom chart styles!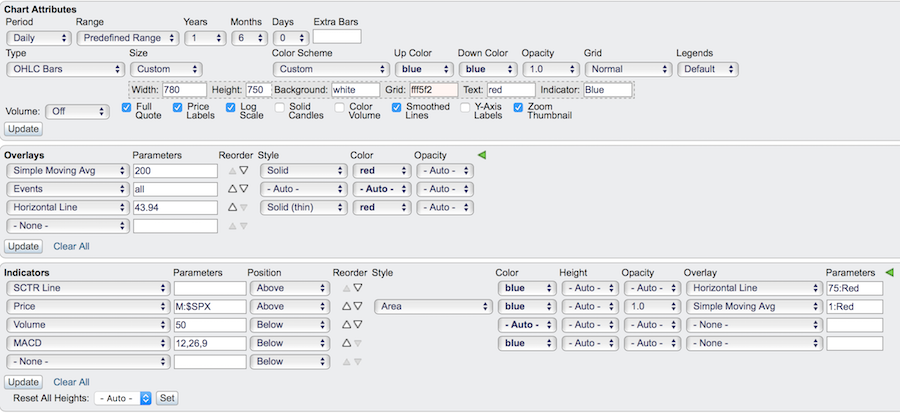 Just to remind everyone, Martin Pring and I will be discussing the market on Martin Pring's Market Roundup Live 2016-11-22 at 5 ET. Click to register!
Good trading,
Greg Schnell, CMT, MFTA.