There have been some Agriculture related stocks pushing to new 52 week highs recently. I wrote about Agrium (AGU.TO, AGU) recently. Today, Bunge (BD) jumped up to a 52-week high. This $10 Billion market cap company has just completed a one-year base and looks set to move higher. I usually like the SCTR to break into the top quadrant (above 75%) in relative strength. This appears to be climbing higher and recently pushed above 75. WIth the breakout to new highs in price and the S&P relative strength at retesting 9 month highs, this looks like the strength is improving. With volume around 1 million shares, this is nice.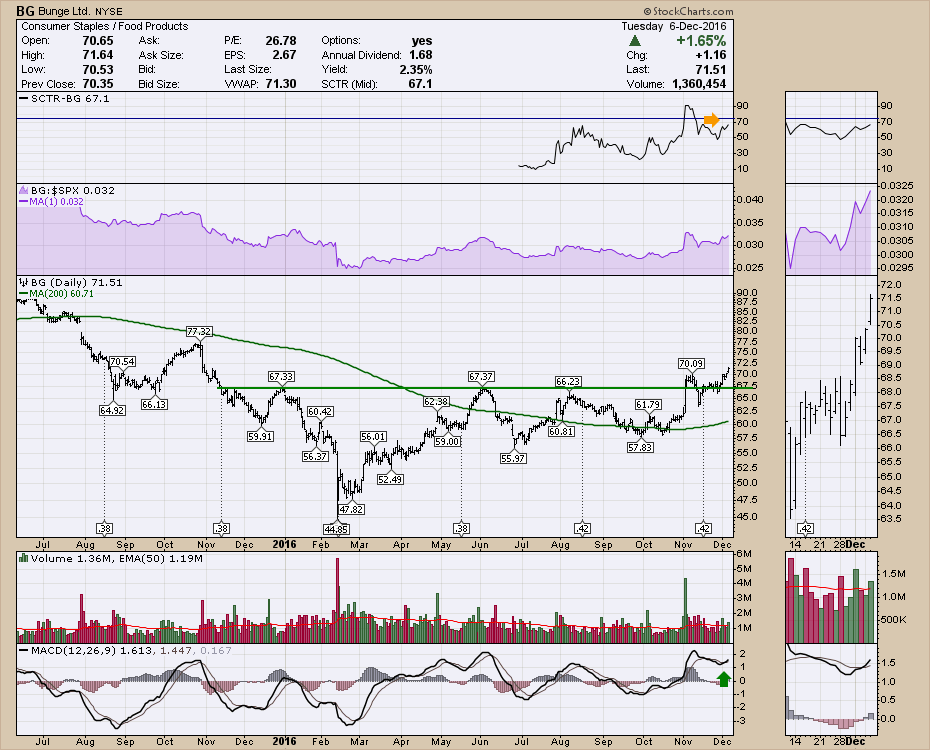 ---
The MACD is pushing to new 18-month highs, which suggests more momentum hitting the stock.
There was a great chart article by Carter Worth on CNBC on Friday. He analyzed industrial metals compared to food commodities. Its worth a watch I think. Carter Worth - CNBC.
Good trading,
Greg Schnell, CMT, MFTA.