I put up CF Industries on an RRG Chart and saw it just soaring. Here is a link to the live chart.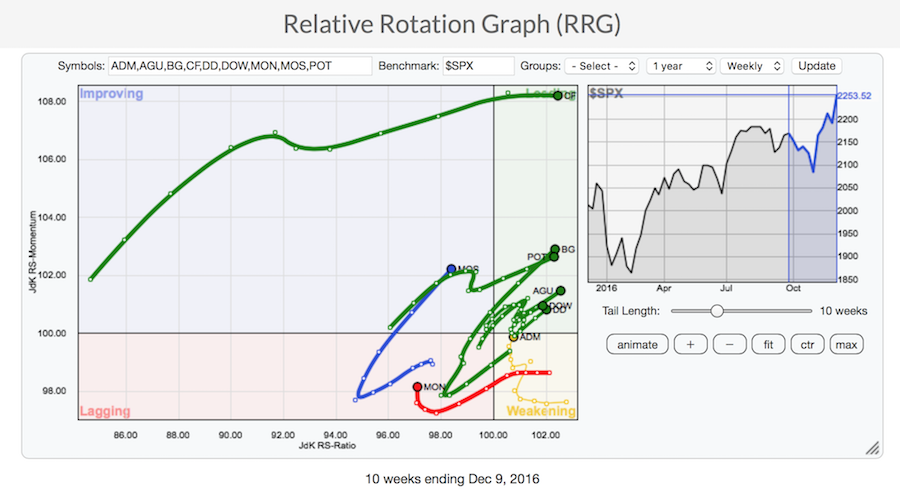 ---
That CF chart also looks beautiful in a StockCharts SharpChart.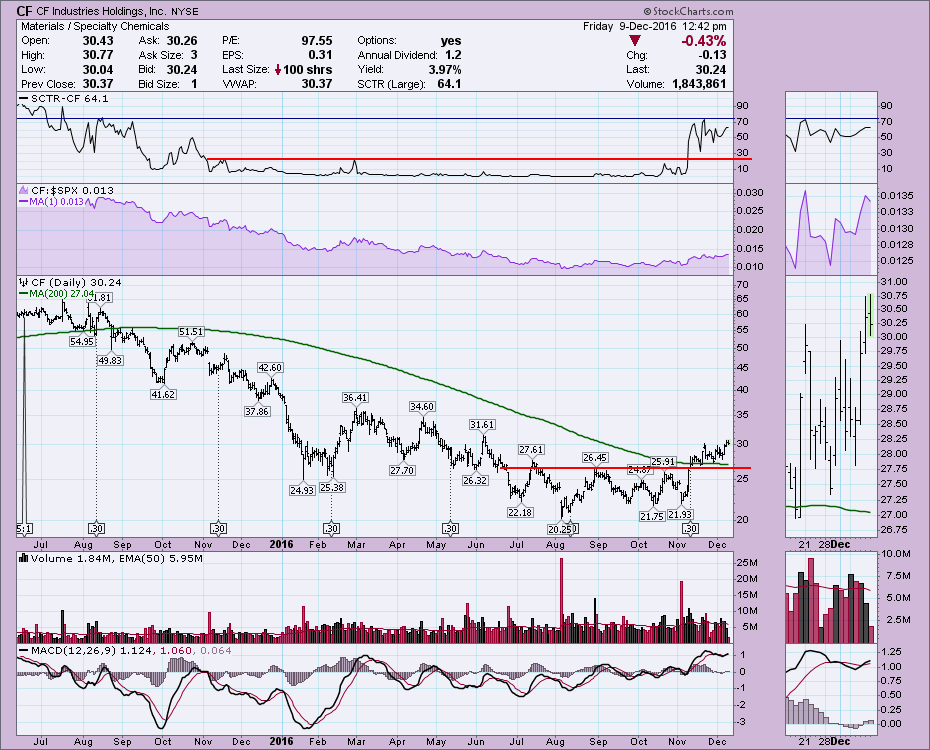 The stock is still half price to what it was a year ago, suggesting there is more room to run. Seeing the SCTR accelerate out of an oversold base is a beautiful signal once again.
I covered off some of the Agriculture related charts on my webinar on Thursday. Commodities Countdown 2016-12-08.
You can catch other trade ideas from me on Twitter @Schnellinvestor.
Have a great weekend and good trading,
Greg Schnell, CMT, MFTA.