It was only a few weeks ago when the fundamental commentary was about the money that would be lost by owning defensive sector stocks. This BlackRock Multi-Sector Income Trust (BIT) generates 8.5% and closed out the year hitting a new 52 week high! While everyone was trying to outperform the market with aggressive stocks, this income strategy paid out very well.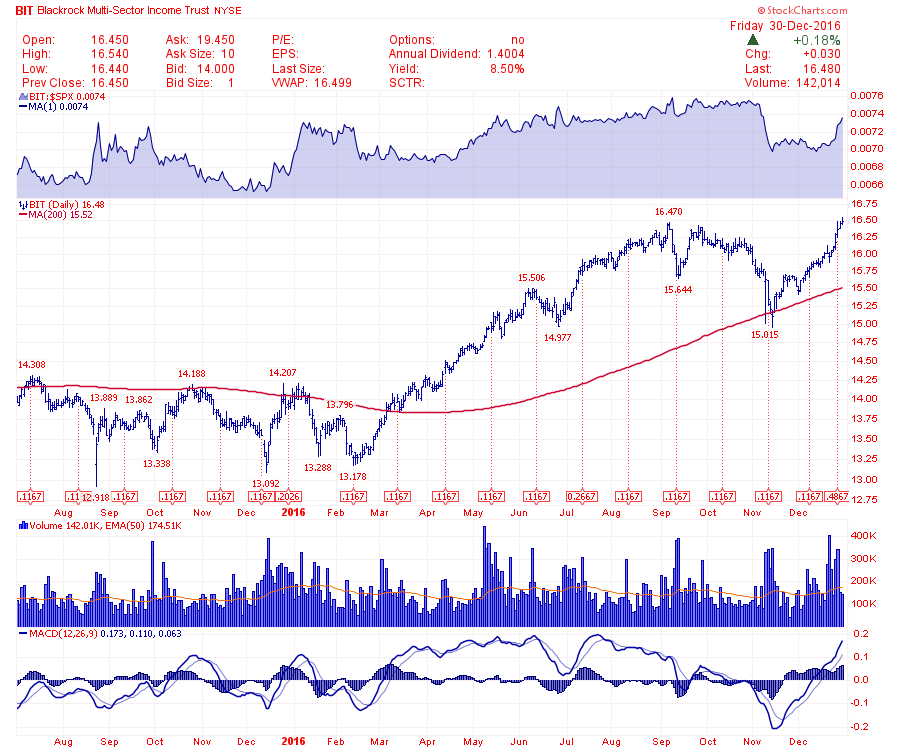 ---
If the overall market is setting up for a pullback in January, this looks like a nice chart profile that can help you sleep through the night.
Good trading and Happy New Year,
Greg Schnell, CMT, MFTA.