Visa has been trapped below $84 for a while. There has been a slight upslope on the highs but they were all within 5% of the high in November 2015. Today, Visa popped well above the previous highs.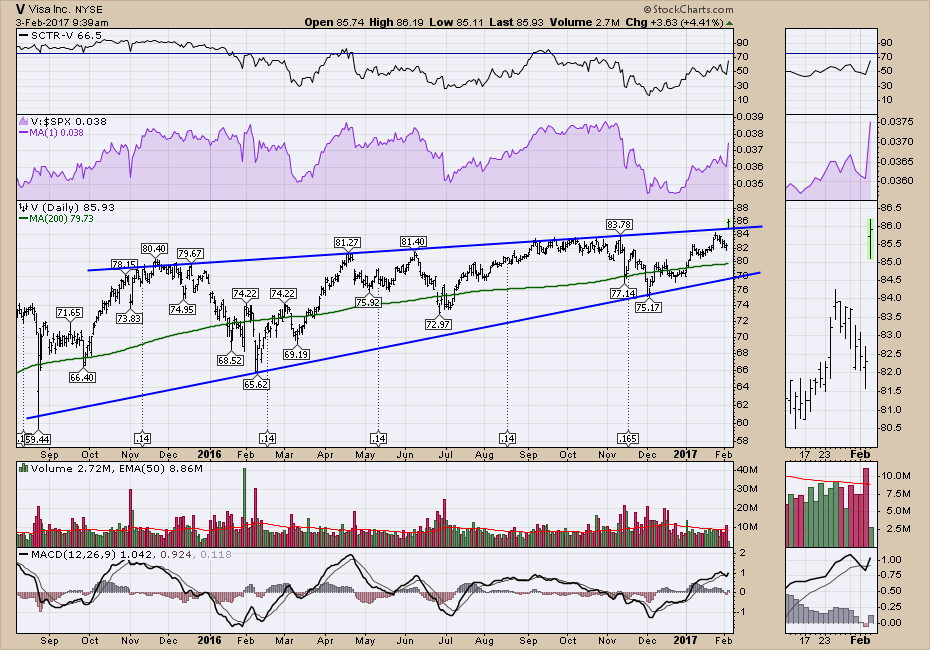 ---
The stock has been consolidating around this $80 +/- $4. With todays move, this is a shift in pattern. Visa moved up off the February lows last year, but so did everything else. The overall weakness in Retail/apparel seems to have missed Visa. Yesterday had the highest volume in a month and a six day trend of lower highs and lower lows so weak hands were probably sweating the failed breakout a few weeks ago.
This looks like a solid breakout and the MACD is turning up from above zero. The weekly suggests this a also a great entry. The MACD just turned up from above zero. The lows of this week tested both the 10 week and 40 week where the price action bounced from.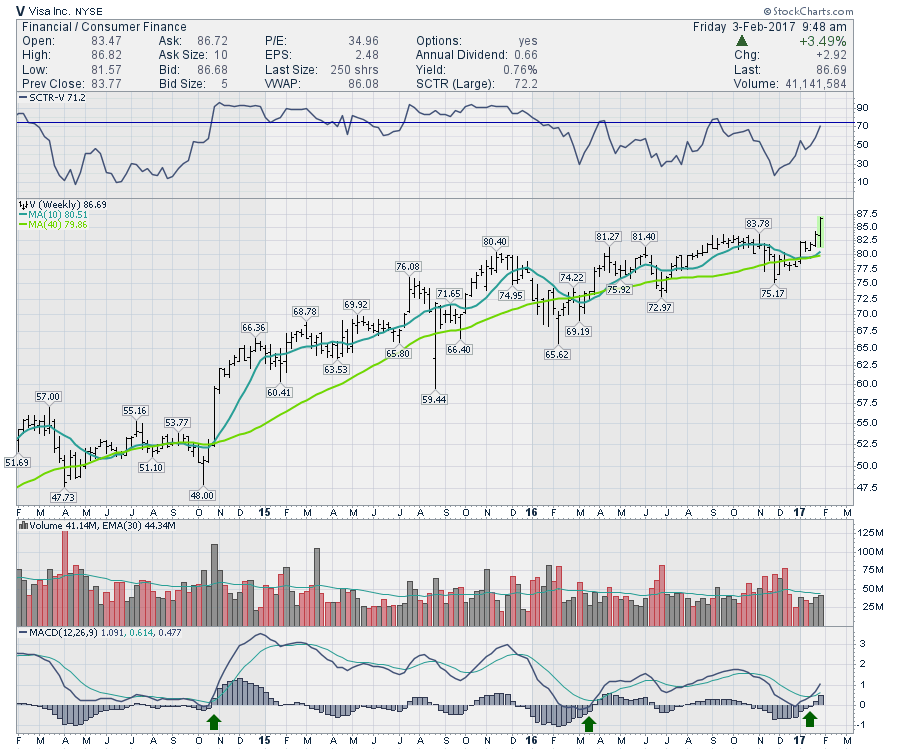 Good trading,
Greg Schnell, CMT, MFTA