NetScout has been climbing for a while but a few months ago stalled at resistance. The price action this week pushed the chart through resistance.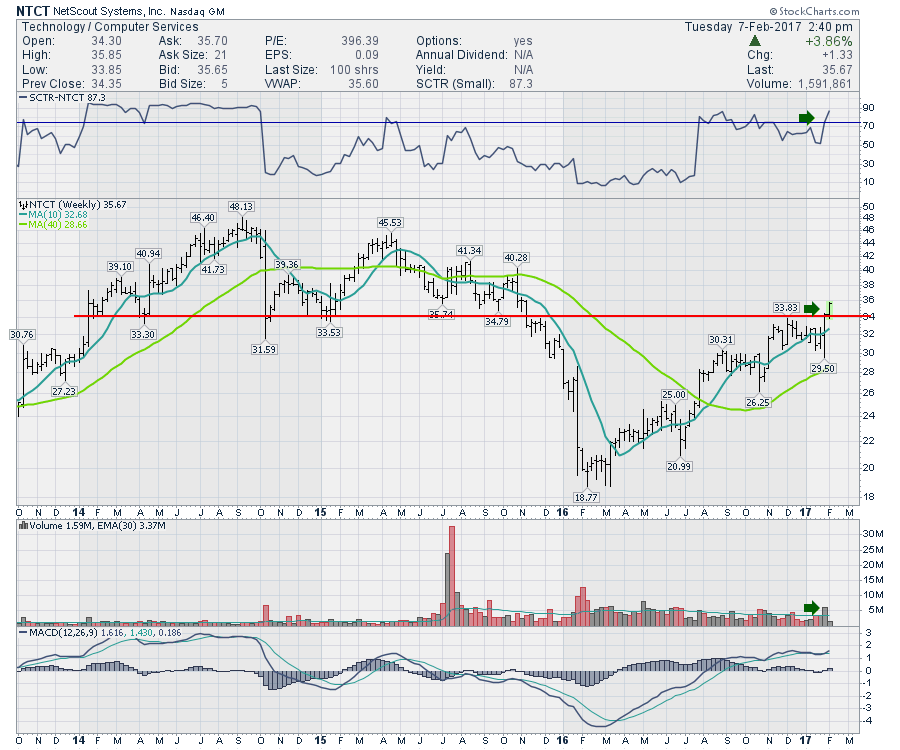 ---
The volume last week was well above average and the price action this week looks to confirm the action.
---
Tom Bowley and I will be doing a webinar this weekend to help our members get a fresh outlook on the market. Tom and I both have some exciting ideas we would like to share with you for the months ahead. If you are a member, you can follow this link to register. If you are not a member yet, click on this link to sign up for a 10 day free trial using the coupon code BESTCHARTS.
As part of the ongoing education in these articles, one of the more unknown areas of the StockCharts.com website is the Predefined Scans Page.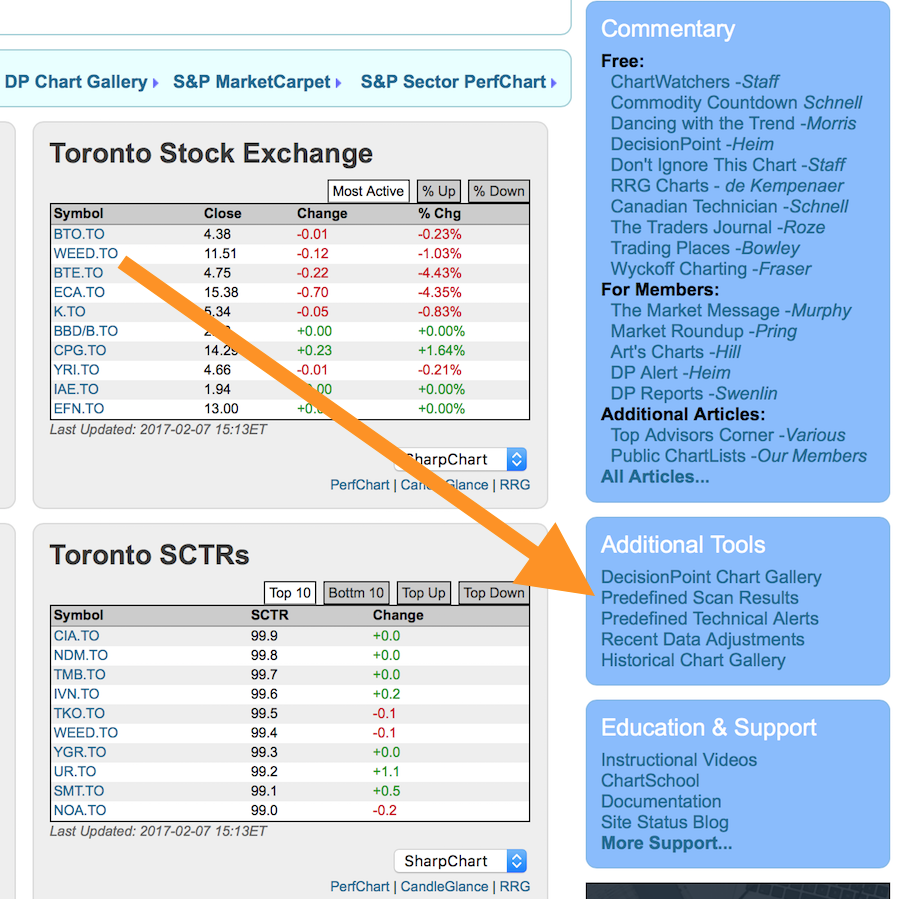 This page has some of the most valuable collections of great stock ideas on one page. This page is here to help members find great stocks.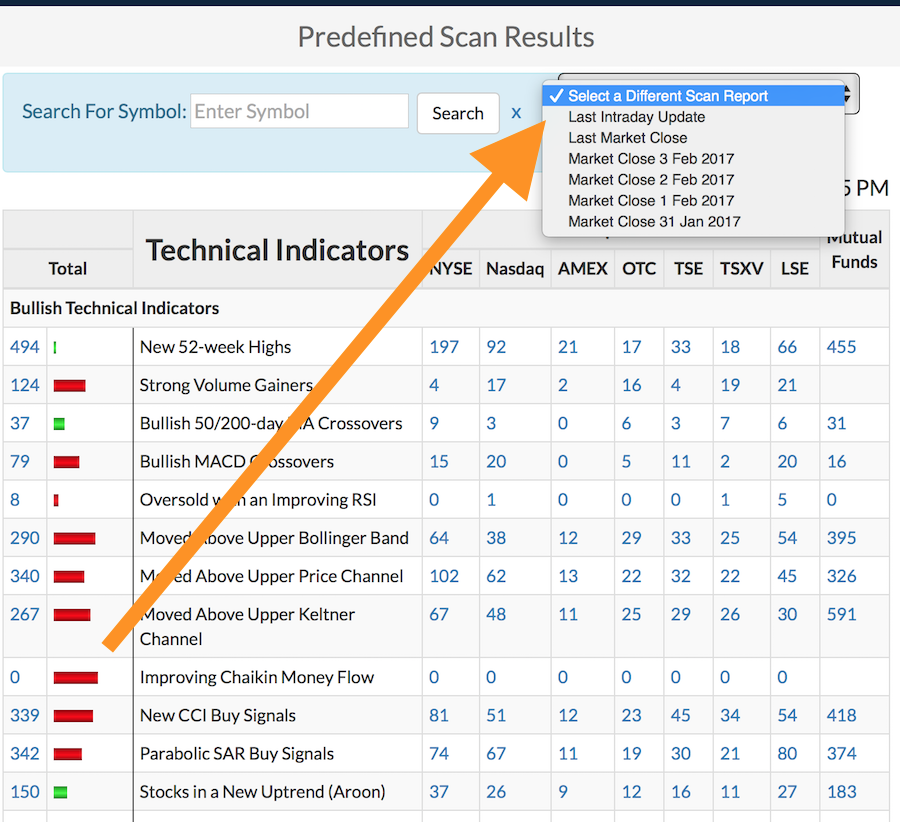 For members, you can drop any one of these groups into a chartlist to process them in your favorite way. I usually just have multiple scan results folders that I drop things into. This is one of the best tools for StockCharts users to keep looking at winners. Click here to become a member if you are not already able to use all these great tools.
Good trading,
Greg Schnell, CMT, MFTA.