The Transportation ETF (IYT) is struggling to hold the recent breakout.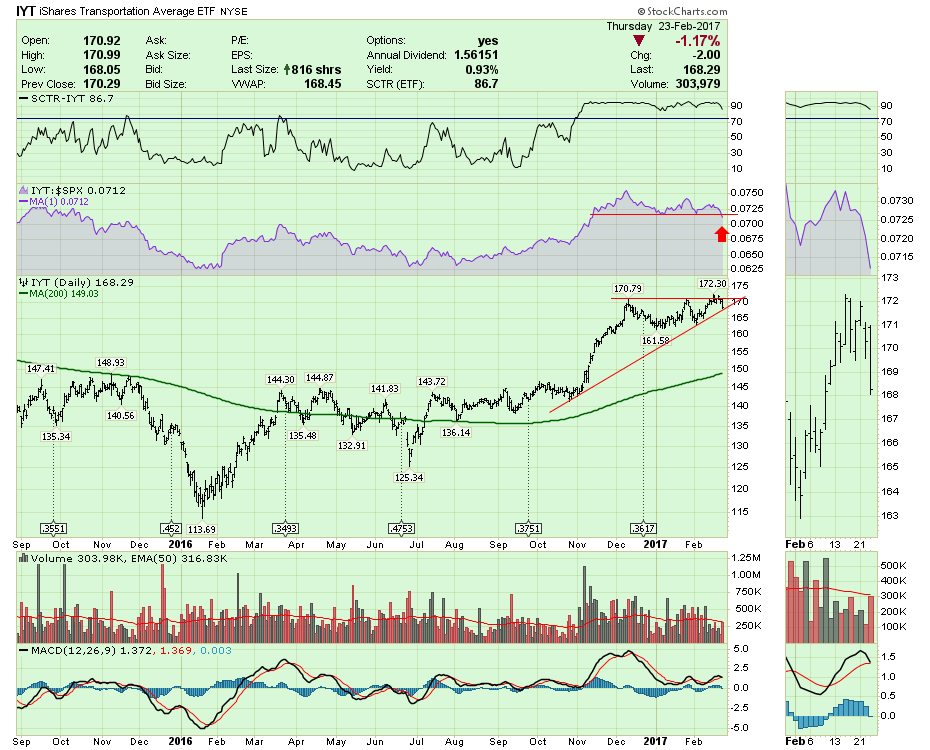 The new three-month lows in Relative Strength in purple suggest being very careful with the Transportation stocks here after failing to hold the breakout above December highs. In this roaring bull market, Transports have traded sideways since Commodities spiked on December 8th.
For newcomers to StockCharts.com, Intermarket Analysis through charts is one of the bigger advantages for looking at the stock market differently than Price Earnings ratios. I spent a considerable amount of time on the Commodities Countdown weekly video article 2017-02-23 laying out some of the interesting Intermarket signals that have shown up in the last two weeks. You can read more about these signals on the Commodities Countdown blog titled Commodities: The Moment Of Truth Has Arrived.
If you would like to learn more about Intermarket Analysis, members have access to 'Members Content' from Martin Pring, John Murphy, Arthur Hill. Erin Heim also hosts a wide variety of Member's Access Content through Decision Point analysis methodology. Click here to take a one-month free trial.
Have a great weekend!
Good trading,
Greg Schnell, CMT, MFTA.