Bank Of America has been a top performing stock for the last 9 months. It has continually worked its way higher. Tuesday's price action marked a significant reversal as the stock is now testing horizontal support for the last three months. The SCTR is a great buying signal, but it tends to be very late on selling stocks in a strong uptrend. I prefer the Relative Strength shown in purple as a much better indicator for selling something in a strong uptrend if you are a swing trader. Today, the Relative Strength sits on a 4-month support line. This needs to hold.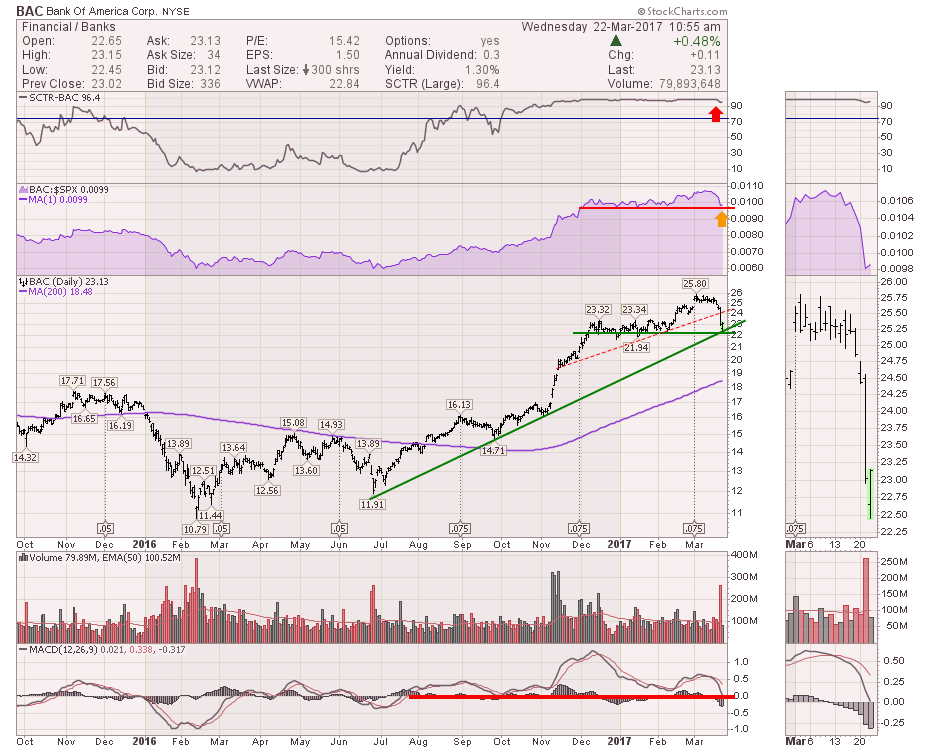 ---
There are lots of indicators telling us to be cautious or add protection. Arthur Hill wrote a good article about MACD recently about what is noise and what is a MACD signal. Arthur Hill and The MACD.
The volume was huge on Tuesday's candle so that is also a clue the trend may be changing. Two trendlines appear to meet near the current price. Failure to hold these levels would be a significant change in trend. I see lots of reasons here to be cuatious or add protection.
Good trading,
Greg Schnell, CMT, MFTA