Dell Technologies (DVMT) was a recent IPO out of Dell and EMC. Here is the chart. With the technology stocks trading so well, this chart continues to climb.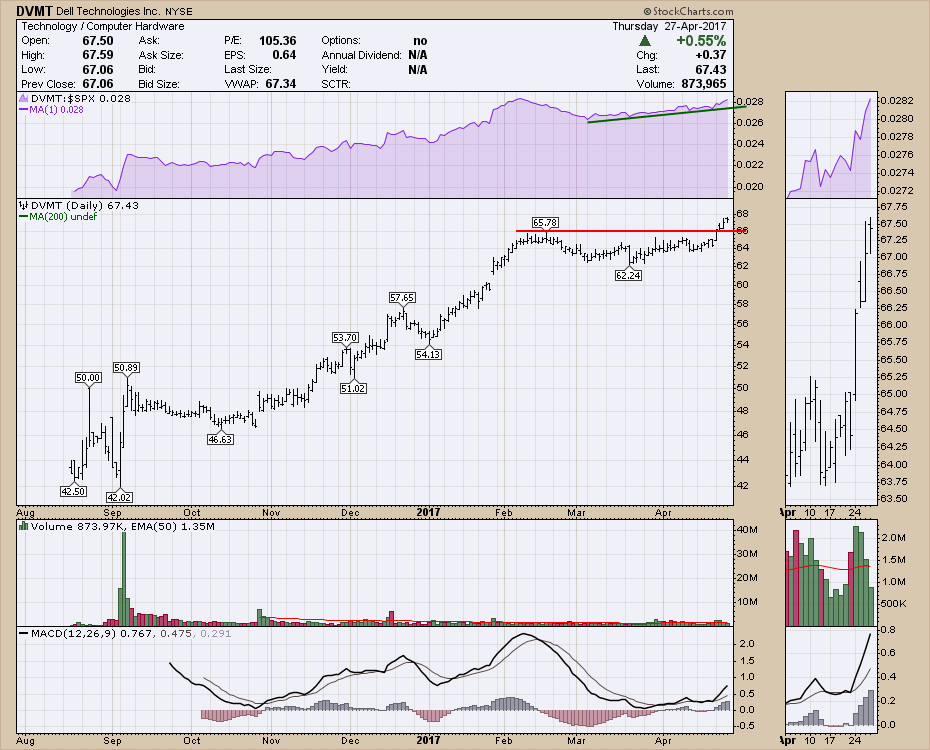 The volume is a little obscured by the 40 Million share candle. The average daily volume is a little clearer in the zoom box on the right, showing around 1.4 million shares. The momentum is starting to turn up again.
Good trading,
Greg Schnell, CMT, MFTA.