The Dow Jones U.S. Coal Index ($DJUSCL) spent 2016 bouncing from the ashes after a disastrous 2015 in which the DJUSCL lost 90% of its value. The "dead cat bounce" looks as though it may have ended as price action has rolled over and the weekly MACD has clearly turned bearish. Here is the current technical view:
---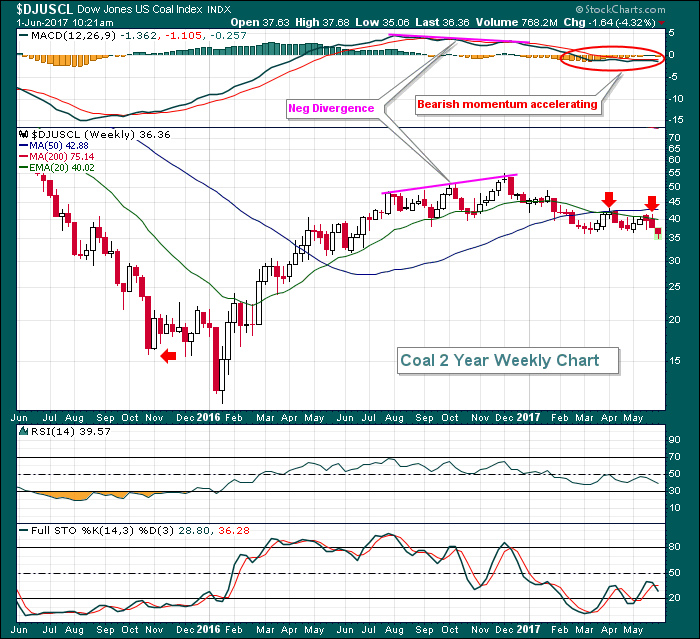 The strength ended in December 2016 with the printing of a negative divergence. That slowing upside momentum reversed into a downtrend where 20 week EMA resistance has been problematic for the bulls in both April and May. If the DJUSCL is to reverse course and re-establish its prior uptrend this summer, it'll have to do so against the historical norm. June and July are easily the two worst calendar months in terms of DJUSCL performance. Take a look: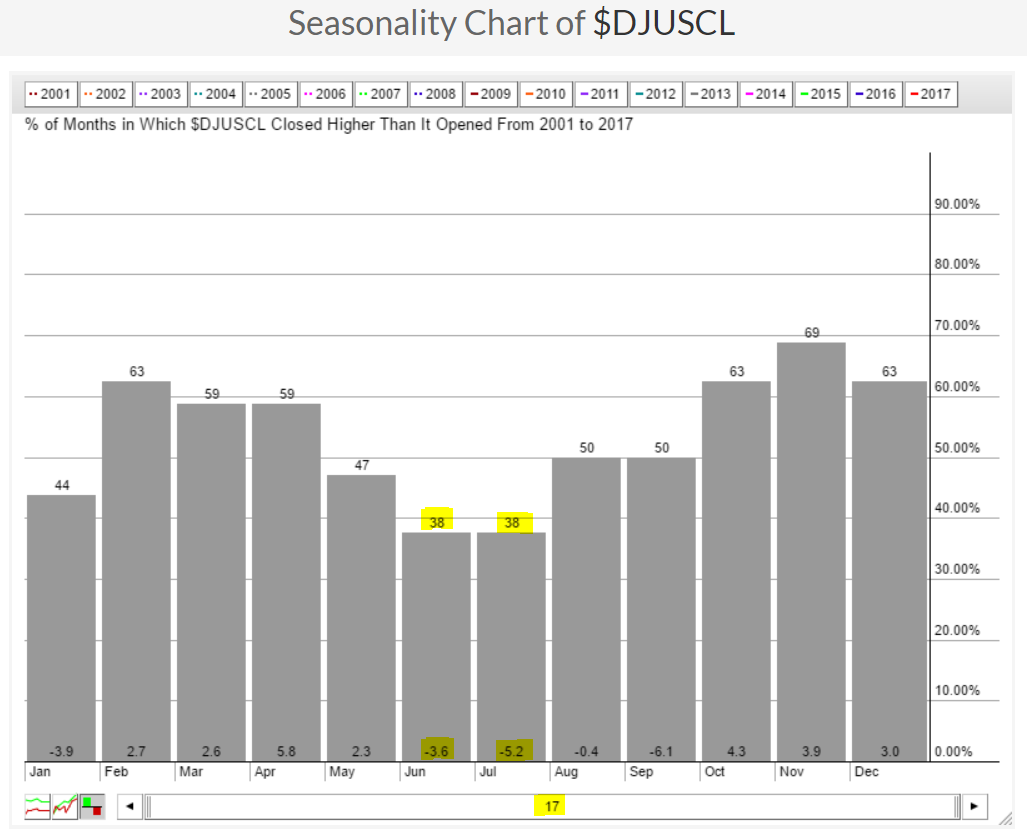 The above shows that coal has averaged dropping 3.6% and 5.2% during the months of June and July, respectively, over the past 17 years. History is not kind to the bulls and, currently, neither are technical conditions.
Happy trading!
Tom