Valeant (VRX) investors watched their stock top out 2 years. Anyone still holding the stock from back then needs a return of 100's of % to get back to where they once were. Frustrated investors sold VRX to claim their capital losses. Hedge funds sold their shares in full public view, frustrated by the fall. While the company does not sell a potion for healing investor ills, it may be that they have a new group of investors that have not lived through the trauma.
With technology stocks being the ride of the year for winning investing horses, it seems too long into the run for me to add new positions in that sector. While every day we are faced with choices, perhaps some days looking at what is rising out of the spring 2017 planting is timely. Valeant might fit that bill. This is not for the faint of heart. Bottom fishing is harder, but we can see the SCTR has now pushed up above 75. Positive volume is starting to return to the stock.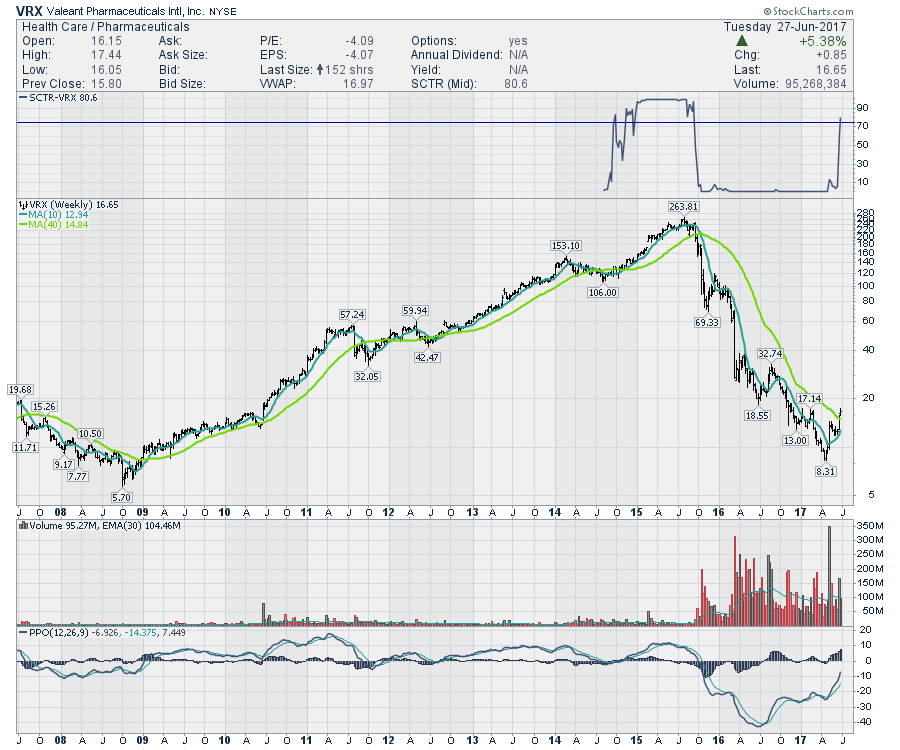 ---
On the daily chart, the new base is easier to see. Looking to break out to 7-month highs, Valeant has started to outperform the $SPX to new 3-month highs. It would not take much to break out to new 6-month relative strength highs. Sometimes the SCTR surges up, backs off, then resurges into the top quartile. The volume surges on a daily basis are admirable. There are clues suggesting a change in view is warranted.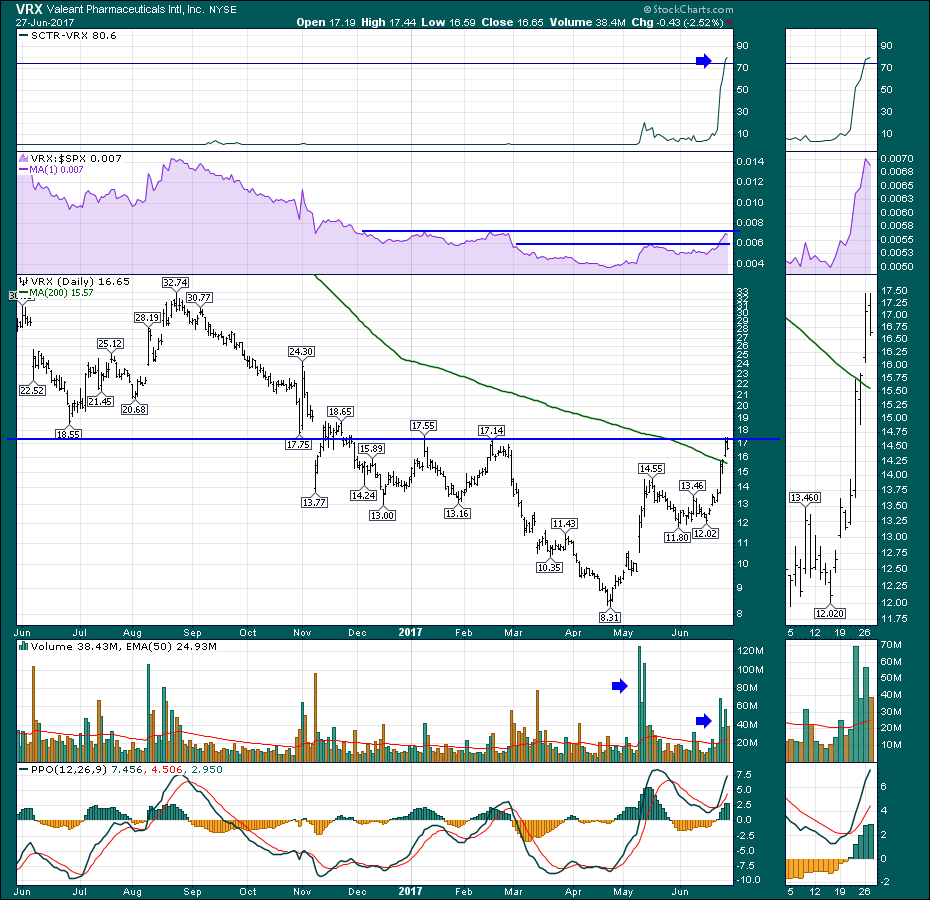 Investors could trade it on a breakout above $17.25. If it can't hold the level, I'd let someone else own the stock.
Interestingly enough, we had a smaller breakout a year ago that failed, and I suggested trading it against $25. Here is a link to that article. Valeant 2016. I would suggest much the same strategy today.
Again, this is not for the faint of heart, but there are some encouraging signs here.
Good trading,
Greg Schnell, CMT, MFTA.