Higher treasury yields ($TNX) are feared in some parts of the stock market like utilities (XLU), but not in others - especially in banking ($DJUSBK) and life insurance ($DJUSIL) where profits tend to soar during periods of rising interest rates. The recent spike in the 10 year treasury yield ($TNX) from 2.10% to 2.40% has lit a fire under both of these industry groups and, given the Fed's desire to unwind its bloated balance sheet and to stay ahead of potential inflationary fears, I see the TNX rise continuing. That should bode well for the DJUSIL, which broke out last week to an all-time high:
---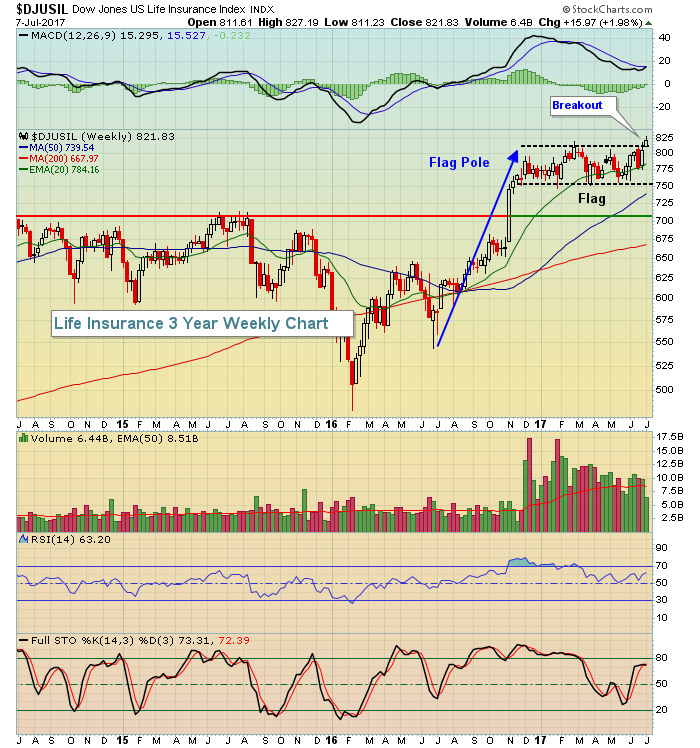 The weekly RSI had hit 80 in late 2016 as it broke out above 2007 highs for the first time. After consolidating for several months to begin 2017 in a bull flag pattern and unwinding its overbought RSI and stochastic, the DJUSIL is back on the move again with its latest breakout. I'm expecting higher prices in the second half of 2017, especially if the TNX challenges, and eventually breaks, current yield resistance at 2.61%.
One stock in the space that is on the verge of a significant breakout and looks poised for further gains is Manulife Financial (MFC). The following chart shows MFC approaching a key top set in 2009. Check it out: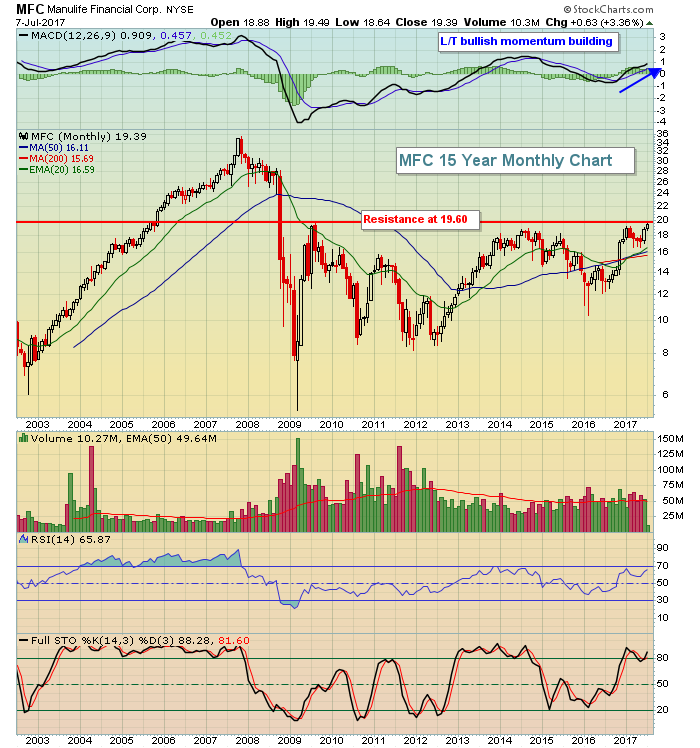 19.60 was an intraday high back in August 2009. The highest candle body (represents highest open or close) was 19.30. A heavy volume day where MFC closes above 19.30 would likely trigger more technical buying.
Happy trading!
Tom