The Lithium ETF has been climbing for a while, but recently it broke above some significant long term resistance. The chart is breaking out above the 4-year base at $28 and the current bounce looks set to push it to new 5 year highs leaving the base behind. Whether you use a Head/Shoulders base at $26 or the broader top at $28, this looks like it plans on continuing.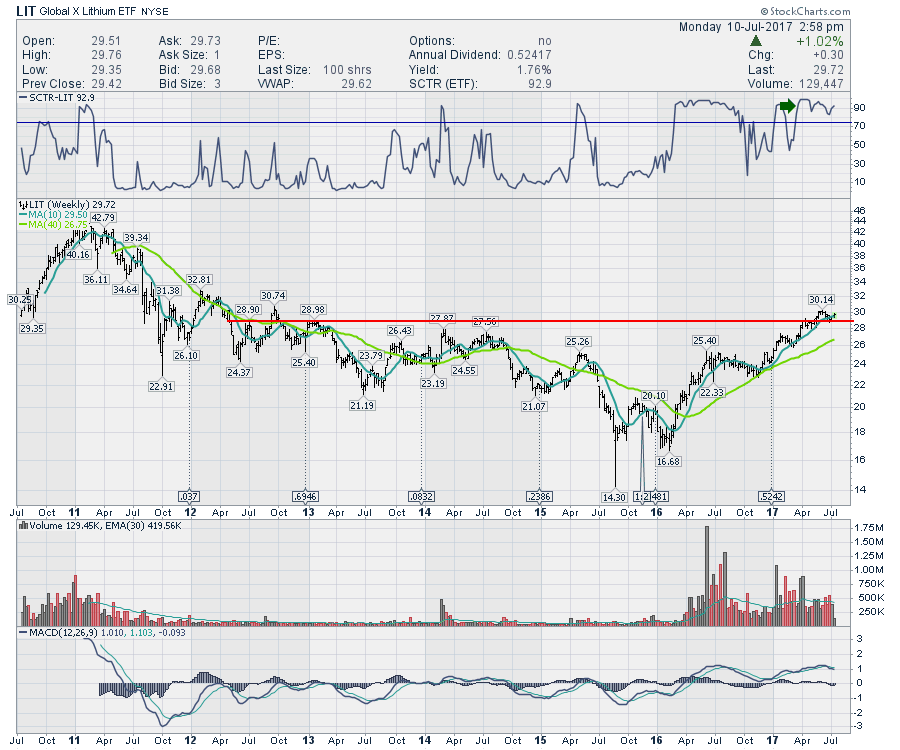 Of course, Lithium is required in electric batteries. With all of the Tesla publicity, and all of the car companies trying to use the word 'Electric' in every marketing sentence, it seems natural that this continues to be in demand.
If your portfolio needs a spark, perhaps the Lithium ETF can help.
Good trading,
Greg Schnell, CMT, MFTA