Southern Co (SO) is a utility company with a pretty intriguing chart this week.
THe SCTR got very low and is starting to move above 30, which is one style of trade I like. The Relative strength is clearly out of favor, so that is a major drawback. The price action has oscillated above and below the $48.50 level for the last year and this week closed back above it.
What I like most about the chartis the Full Stochastics on a weekly chart getting into oversold and now bouncing back up. Both other times on this chart, that was a fantastic buy signal. While the MACD has not crossed its signal line, the histogram improved quite a bit this week which suggests the trend might be changing.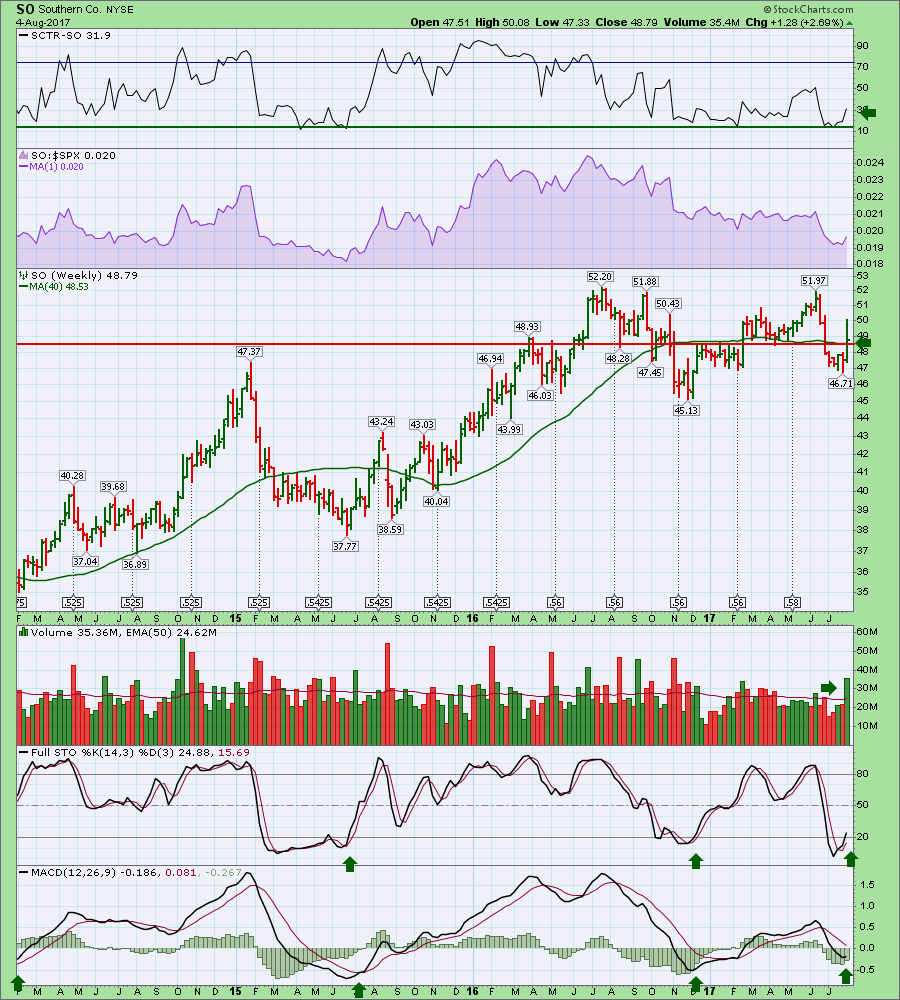 After such a bullish run into other sectors of the market for so long, it might be time for these defensive sectors to play more of a roll. With a sparkling yield of 4.6 %, a little payback comes with the stock.
Good trading and enjoy the weekend.
Greg Schnell, CMT, MFTA.