Over the past twenty years, Mettler Toledo Intl (MTD) has averaged gaining 23% per year, but that's not the most impressive performance stat for the company. During the months of October and November, MTD has risen 85% and 95% of the time, gaining an average of 3.3% and 9.1%, respectively, during each of these calendar months. Those aren't annualized returns, they're average returns for each month over the past two decades! Check out the seasonality chart below: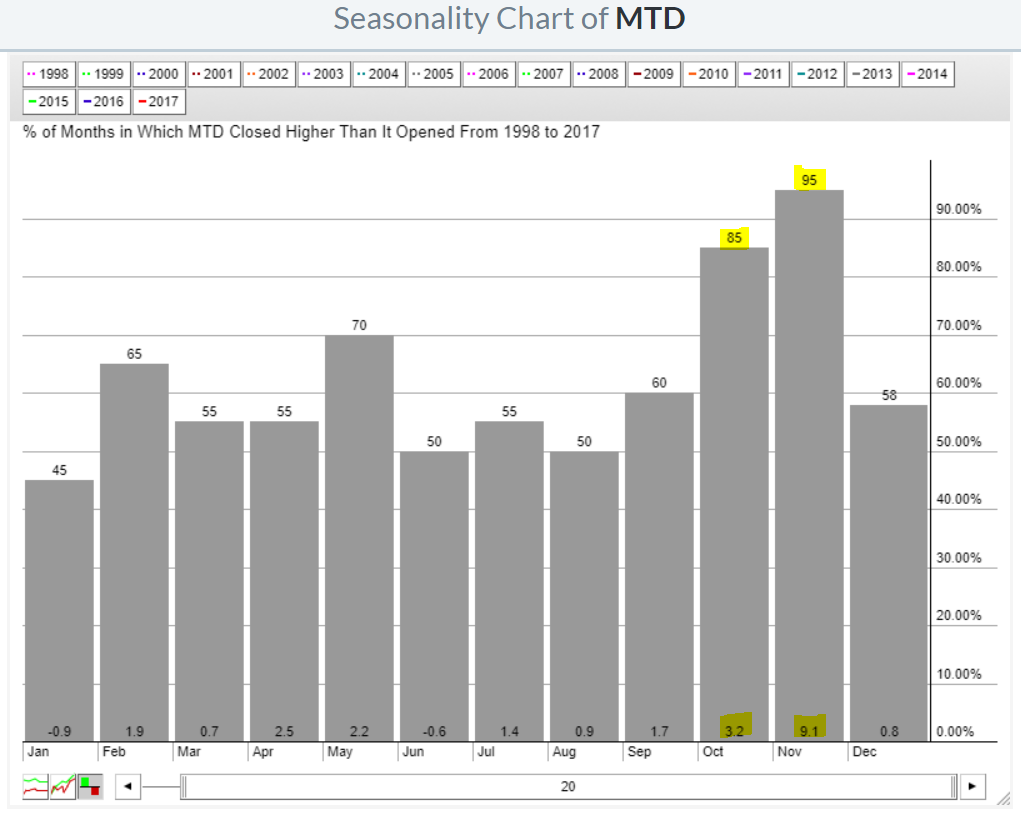 The bullish performance during October and November really stands out for MTD, so it's no surprise that October 2017 has gotten off to another great start. Here's the technical picture: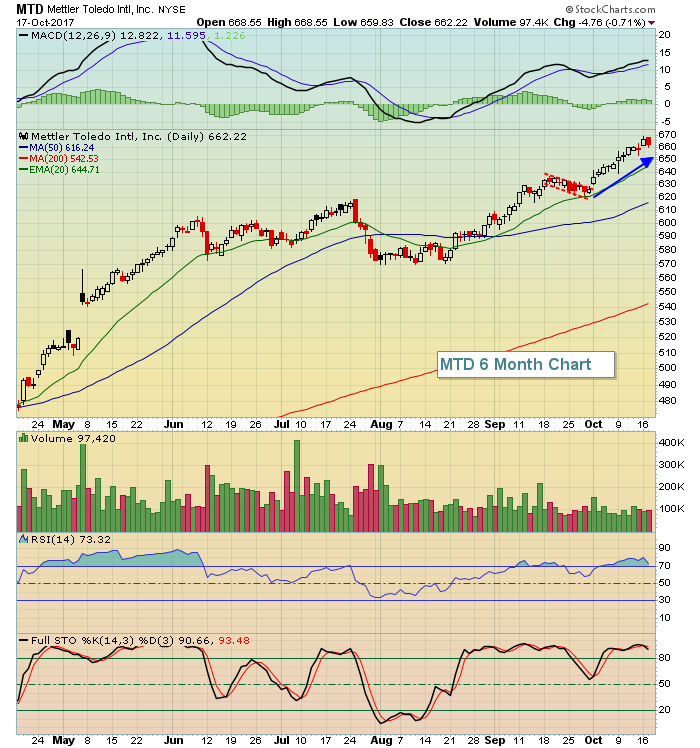 Following a strong uptrend in August and part of September, MTD consolidated for a couple weeks in a fairly narrow channel before breaking out to begin October - just in time for its seasonal period of strength. While profit taking is to be expected, I'd look for the seasonal tailwinds to carry MTD to new heights over the next several weeks.
Happy trading!
Tom