F5 Networks (FFIV) has a seasonal history of performing extremely well in October and November, but technically the stock has been a wreck since topping in March 2017 and the early October returns haven't been very good either. There is hope, however, in the form of upcoming price support and it appears as though longer-term weekly momentum could be turning as well. Check out this weekly chart:
---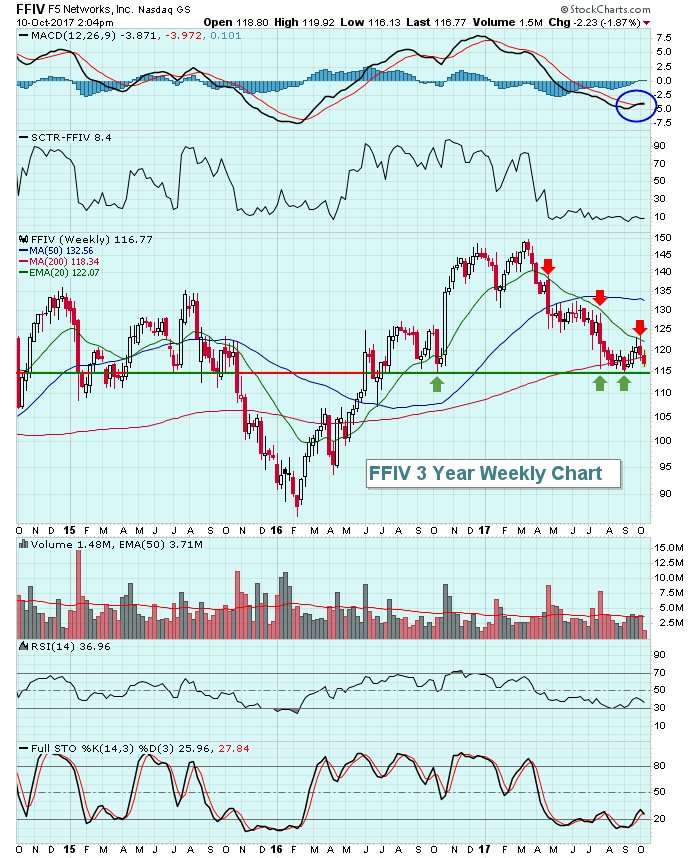 While price support and an improving MACD might suggest a potential reversal is approaching, those red arrows don't lie. Since March, each time that FFIV has risen to test its declining 20 week EMA, it's failed. So the bulls' marching orders are in place - clear that 20 week EMA on a closing basis and do it in style, with volume. From a seasonal perspective, a move in October and/or November would make perfect sense. Take a look at FFIV's seasonal pattern over the past two decades: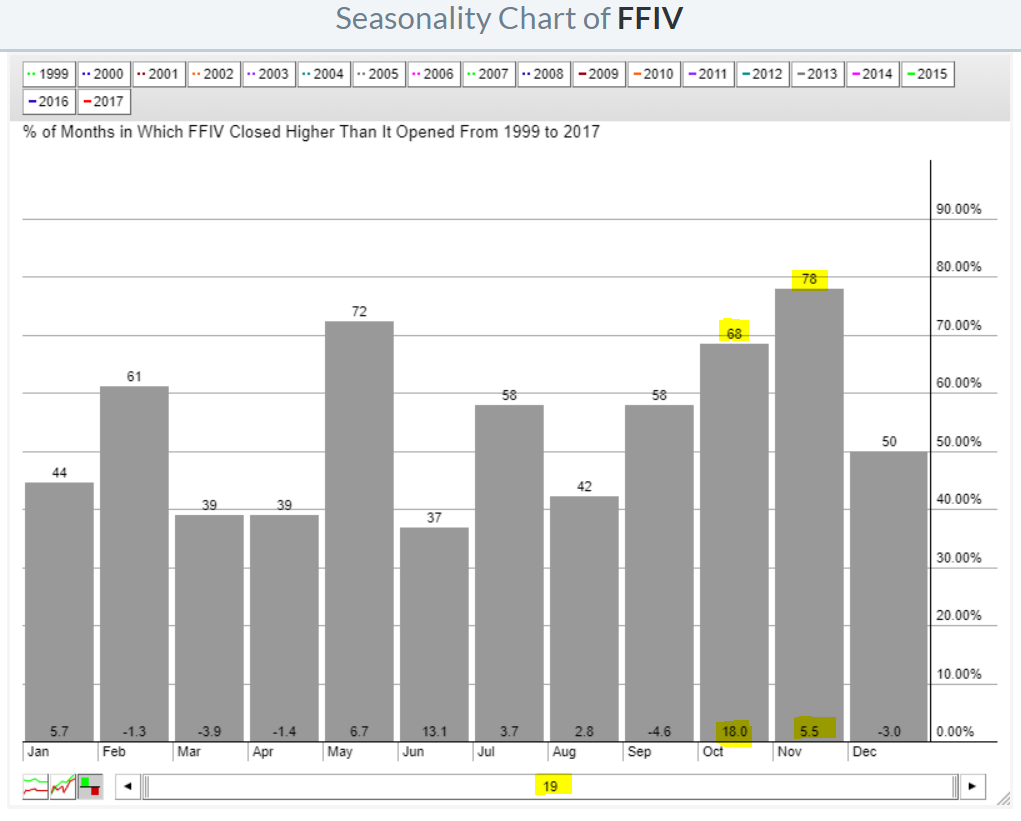 Yes, you're reading that correctly. FFIV has averaged gaining 18% during the month of October alone over the past 19 years. Keep in mind, however, that FFIV was a high flyer back in the 2000s and many of those gains were achieved then. Still, when I look at FFIV's seasonal performance since it reached its all-time high in late-2010, October and November have posted average monthly gains of 3.8% and 3.9%, respectively, despite the fact that FFIV has traded 20% lower over the past seven years.
My primary problem with owning FFIV is that it's gapped significantly lower four times in the past 6-7 months. So while the stock is very close to key price support, there's always the chance we see another signficant gap lower. FFIV's direction from here will be quite interesting, especially over the bullish October to November time frame.
Happy trading!
Tom